Brentwood School students post impressive IB results
Posted on 31st Jul 2017 in School News, Diploma Programme, International Baccalaureate Tweet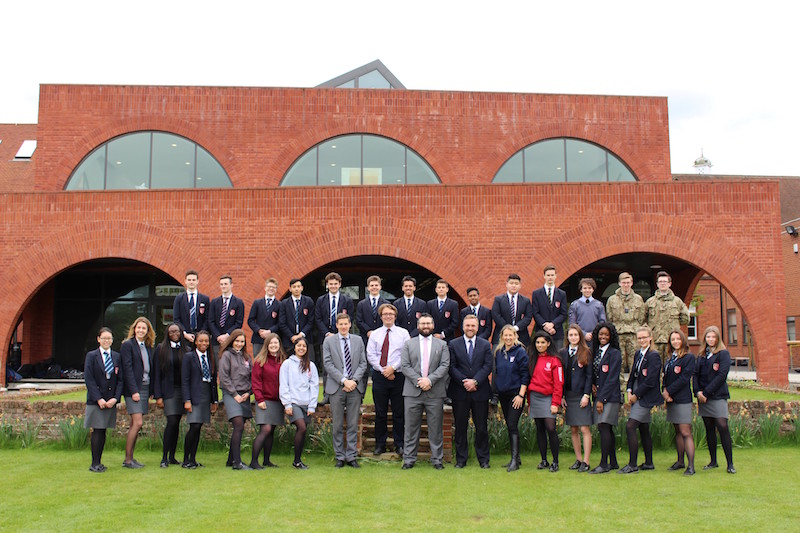 Students at Brentwood School in the UK recorded a strong set of International Baccalaureate Diploma Programme exam results – and for one student they couldn't have been any better.
Out of 28 students, 6 achieved 40 points or higher out of the possible 45. (40 points is equivalent to A*A*A at A Level). They were: Annabel Griesmeyer, with 42 points, who is going to study Chemistry at the University of Bath, Jiaqing Low, also with 42 points, off to study Law at LSE, Karis Clifton, heading to York to study Biology with her 41 points, Alexander Haiser, destined for Queen Mary University of London to study Medicine, and Shomik Milki, flying off to Bristol University to study Aerospace Engineering.
Karis said: "I would recommend the IB to other pupils because of its sense of community. You're also never bored because you got a real mix of subjects and lessons."
Topping the table was boarder Kristina Tovstik from Russia, who is looking forward to studying Psychology at UCL. Her 45 points puts her amongst an elite handful of other students around the world studying the IB Diploma and adds to the School's impressive tally of high achievers.
The School now enjoys a 3 year average of 36 points, equivalent to 3 'A's at A Level, which represents a huge commitment put in by both students and teachers.
The School's IB Diploma Programme Director, Mr Jonathan Barfield, commented: "We're absolutely delighted with this strong set of results. Our students have worked tirelessly throughout the year to achieve their very best and our teachers continue to get the best from them. Our 3 year average keeps us among the best IB Schools in the world and that continues to make us a very attractive choice for studying in the Sixth Form."