Blen
A personalized yet comprehensive classroom experience
The recent years have been marked by a transformative shift in the education paradigm, with a departure from traditional methods of learning through textbooks, assessments, and exams, and embracing a student-centered approach that prioritizes personalized yet comprehensive learning.
As a crucial pillar of any economy, the education sector is significantly impacted by global challenges and the emergence of new technologies that are disrupting traditional paradigms . In this dynamic environment, educational institutions must be adaptive, progressive, and innovative to stay relevant and earn the trust of their students and educators.
At Blen, our mission is to empower educators to stay organized and enable students to be more productive. We provide a cutting-edge approach to education by integrating technology-mediated learning with adaptive classroom experiences , creating an enriched and effective learning environment.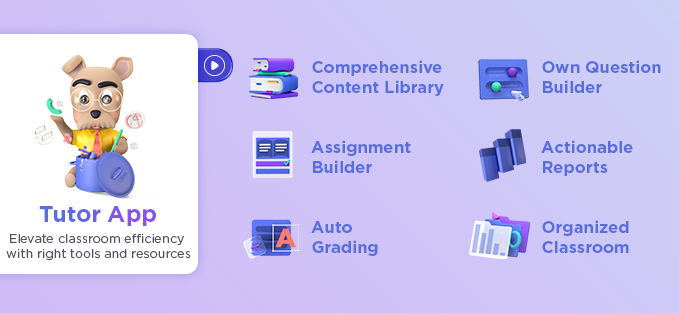 At Blen, we understand the evolving needs of modern education and the challenges faced by schools in delivering quality education. Our comprehensive platform is designed to address these challenges and support schools in creating engaging, personalized, and effective learning environments.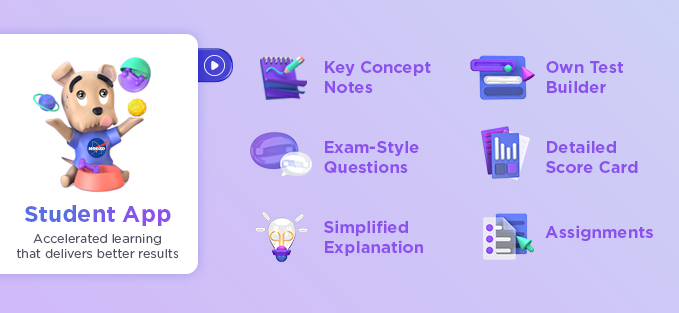 With Blen, as student get a quick understanding of the concepts with crispy and concise notes, gain access to over 10K exam-style questions along with structured and simplified step-by-step solution for each question and discover the areas to work on with performance reports . As Educators, simply discover a hassle-free way to set assignment with just a few easy clicks and save hours spent on assignment corrections with auto-grading. Further, get easy access to a powerful insights to tailor your teaching for every student and provide confident feedbacks seamlessly.
In the realm of education, we have prioritized leveraging the power of AI through recommendation models and rich content creation to provide comprehensive yet personalized learning experiences. Our platform facilitates exam readiness through customized tests for students and enhances classroom efficiency with a comprehensive content library and auto-graded assessments for educators.
We are prepared to revolutionize education with Blen.
All-in-one IBDP resources
From key concepts to exam-style questions, whatever you need get it on Blen! With an extensive array of subjects offered across the IB Diploma, we empower both teachers and learners with unparalleled tools and resources that propel them towards success in the ever-changing landscape of modern education. Experience the IB Diploma like never before.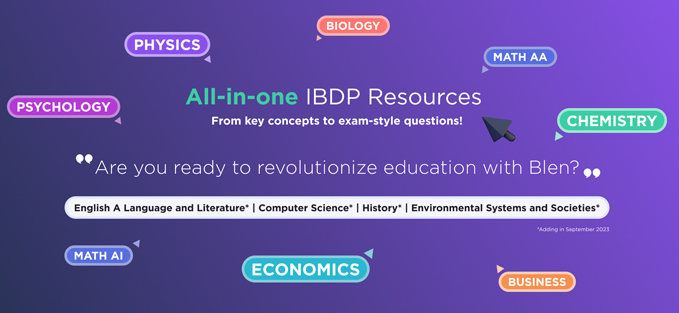 We prioritize innovation and continually improve our offerings and ensure they align with the evolving needs of learners and educators.
Let's create something truly magical
Blen can revolutionize your school empowering educators and inspiring students, fostering a love for lifelong learning and nurturing the leaders and innovators of the future, all through a user-friendly interface!
Let's have a chat!
Get connected on:
Facebook: https://www.facebook.com/helloblen
Instagram: https://www.instagram.com/helloblen/
Twitter: https://twitter.com/helloblen
LinkedIn: https://www.linkedin.com/company/helloblen
Medium: https://medium.com/@helloblen