3 reasons why Germany is a great place for your studies
Posted on 2nd Feb 2018 in University Study, Germany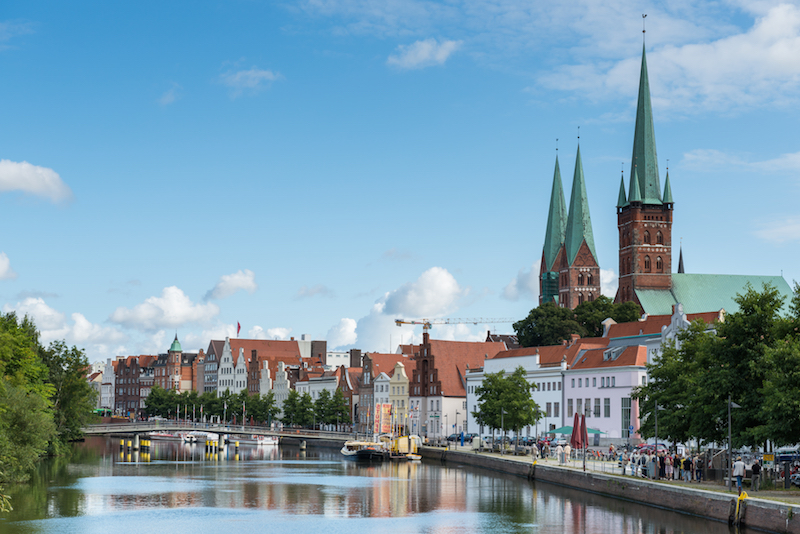 In today's globalized world, many high school students are choosing not only between different universities where they might like to study, but also different countries.
At Jacobs University, we think that Germany has a lot to offer! Here are our top three reasons, why you should consider studying in Germany...
#1 Employment Prospects
Germany is the biggest economy in Europe, and with it the biggest job market. One of the advantages of studying in Germany for international students is that after they graduate, they benefit from an 18 month visa during which they can stay on to find a job in this market (and of course, EU nationals have the right to remain indefinitely). And since Germany's economy is growing, so are the job opportunities!
The top employers of our graduates include internationally renowned German companies like Daimler Benz, Siemens, KPMG, and Volkswagen.
Here at Jacobs, all our undergraduate programs are taught in English, but we also pride ourselves on equipping our students for the international job market when they graduate, which includes tooling them up with language skills. Students who don't already speak German when they join us all take German language modules as part of their degree (we also offer Spanish, French, and Mandarin Chinese). This puts them in a better position to take advantage of the many job opportunities available to them here in Germany.
Students who are already holding an offer of admission from us by the end of March will also have the opportunity to take a for-credit German language course with us over the summer, so we would encourage anyone who is interested to complete their application by the 1st February.
#2 International Recognition
Another advantage of studying in Germany is that an accredited degree (such as all those offered by Jacobs University) is valid across the European Common Higher Education Area and recognized internationally.
Many of our graduates have gone on to study at Oxford, Cambridge, Harvard, MIT, Columbia, ÉSSEC, and many more prestigious destinations, although many have also chosen to stay here with us!
#3 In the Heart of Europe
Being located in the heart of Europe offers great cultural opportunities, with international travel destinations just a short flight or train ride away (and btw: students also benefit from reduced rail fares). So why not explore European cities like Berlin, Paris or London while studying! German health insurance is valid across this travel area, and is one of the most cost-effective and high quality in the world. Germany itself is also a very attractive destination to many visitors from Europe and beyond, with great infrastructure, English being widely spoken, and cultural delights such as our world-famous castles and Christmas markets to enjoy!
World-class education and a welcoming community
These are just some of the advantages that Germany has to offer international students. At Jacobs University, we really do our best to help our students take advantage of them and feel at home here. We provide language teaching, our students have the option to be paired with a local host family, and our campus community is itself a home away from home, with other students from all over the world living and working together, all in the same boat. But why take it from us? Here's what our students themselves have to say:
'I chose Jacobs University because it is international but also small at the same time. Coming to Germany from abroad, the family atmosphere and close proximity to professors and fellow students was so welcoming and made me feel right at home'.
He Xu, China
'Being an international student anywhere can be challenging. As someone who has never been out of the country and only speaks one language, I was quite anxious about living in Germany, but Jacobs made it less stressful for me. Since a large majority of us are from abroad, being an international student at Jacobs is quite different. Most of us have the same worries as well as nervousness from being in a new place with such a nationally diverse group of people. It's unsettling yes, but it is also a bit more reassuring knowing that all of you are going through this. Besides our shared uneasiness, we come to Jacobs for the same thing, to challenge ourselves and to broaden our own perspectives by learning and listening to the different viewpoints of others. With all of these common qualities we are able to experience an easier transition into German society and connect swiftly at Jacobs'.
Marcus Makinson, USA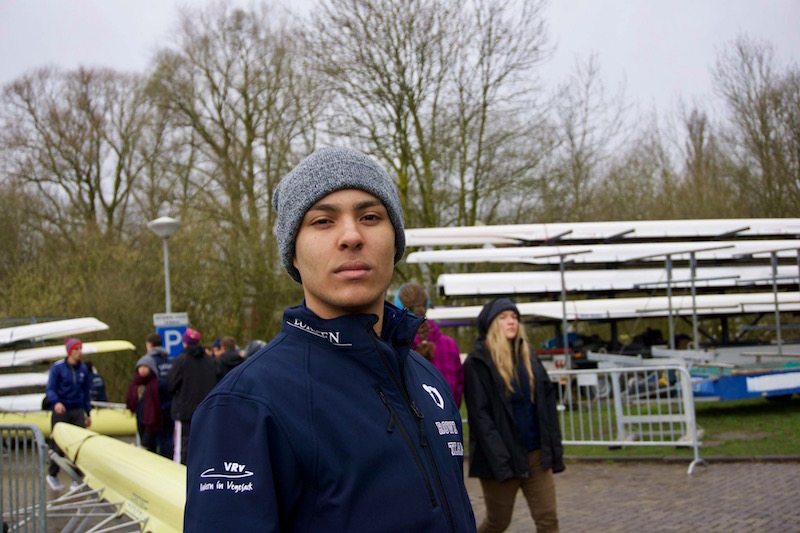 'Jacobs was definitely my to-go choice for two reasons: the generous scholarships & international community. When I was applying to universities, I was mostly focused on the US and UK. Against those two potential destinations, Jacobs offered a solid mix of world-class education, vibrant international environment and affordability. Once I received my admissions letter, it was a no-brainer to come to Jacobs. Jacobs gave me eyes to look at the world from a completely different angle. It taught me to judge humanity above nationality, culture or religion. Over the span of 5 years, I met people from all over the world and they became my family away from home'.
Aman Bhattarai, Nepal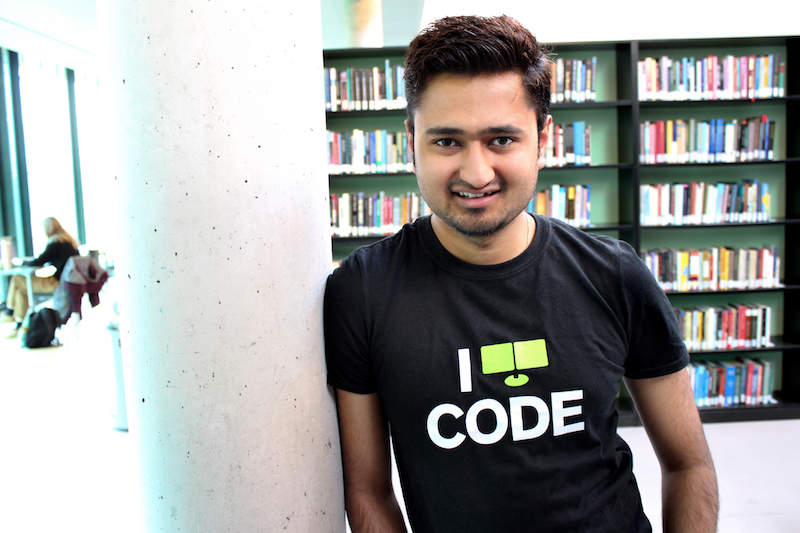 Feel free to contact us at Jacobs University
For more information please contact our admission team admission@jacobs-university.de | +49 421 200 4200
See what life is like at Jacobs University and follow us on Facebook, Instagram and YouTube!