An unprecedented year for IB results at Tanglin Trust School
Posted on 8th Jul 2021 in School News, International Baccalaureate, Diploma Programme, Singapore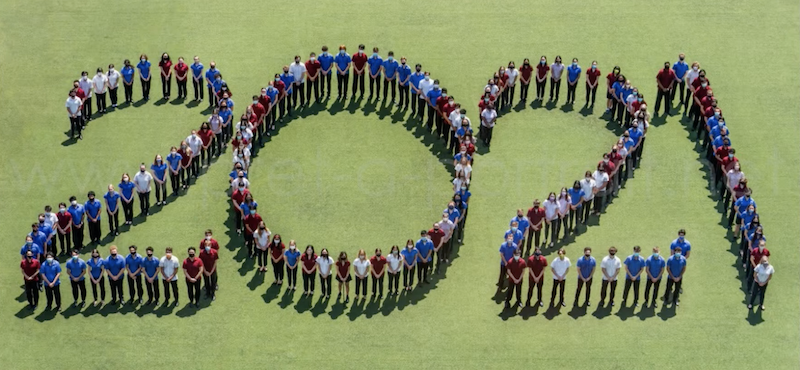 Many congratulations to Tanglin Trust School's Class of 2021 for their outstanding International Baccalaureate Diploma (IB Diploma) results.
This year, Tanglin's cohort achieved the school's highest ever average Diploma score of 40.7 points, more than seven points above the world average and three points higher than the Singapore average this year. Tanglin is typically among the top three international schools in Singapore for IB results.
100% of Tanglin's IB students achieved 35 points or more. Three students achieved 45 points and nine students achieved 44 points, placing them in the top 1% of IB Diploma candidates worldwide.
Other achievements include:
Twenty-six students scored 42 points or more
83% of the cohort scored an outstanding 38 points or more
Four students achieved the prestigious bilingual diploma
Craig Considine, CEO of Tanglin Trust School commented: "Congratulations to the students and staff who have worked tremendously hard to achieve these outstanding results. Creating a community of learners that nurtures and challenges in equal measure is a hallmark of a Tanglin education. We wish our students best wishes for the next stage of their learning journey."
Allan Forbes, Head of Senior School commented: "At a time when I really didn't expect examination results to reach the same levels as in previous years, due to the stresses and strains around the Covid situation, things appear to have hit new heights.
"During my time at Tanglin, I have been delighted with averages above 38.0. Last year's cohort reached an incredible 39.1 in a summer session where exams were cancelled. To achieve an average of 40.7 this year has left me quite speechless, but I will say that I feel it reflects the relentless perseverance of our IB students, supported by the determination and individual care from our teaching, academic support and pastoral staff. As well as the record-breaking average from the Class of 21, I am also thrilled to observe that all passed the Diploma and everyone scored 35 points or higher. The headlines speak for themselves, but I would like to convey a message of pride and admiration as we congratulate the students, their families and Team Tanglin on a fantastic effort."
For more information about Tanglin Trust School's Sixth Form and IB Diploma Programme, please contact our Admissions department.