Angolan Theatre at Luanda International School!
Posted on 30th Mar 2022 in School News, Performing Arts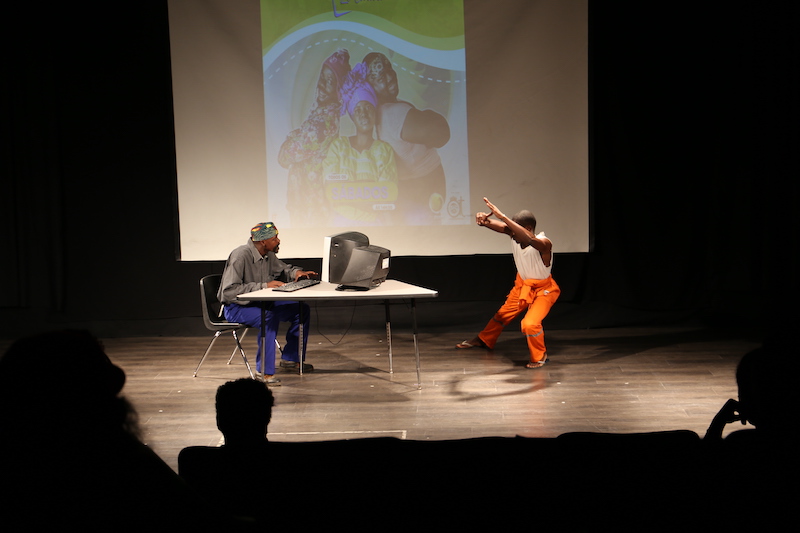 Language and Literature teachers at Luanda International School consider the importance of theatre and share the positive impact that a recent performance had on their students.
As Language & Literature teachers from Luanda International School, we know how important theatre is to young minds. Watching a play is not only educational and entertaining, it is also another way of moving and interacting with Literature and its magic. Living in a society where theatre is not highly appreciated makes it even more of a challenge to bring it to life in a school milieu. However, from our students' lively and enthusiastic reactions to the play they saw at school, theatre was very much brought to life!
Our Portuguese speakers had the privilege of watching an Angolan play by the prestigious theatre group Amazonas Teatro this March. Entitled In love by mistake, the comedy of errors shows a humorous and critical stance on current Internet relationships through a mixture of comedy of character, situation and language. The colloquial and expressive use of the Angolan Portuguese variant together with facial expressions, tone of voice and comical situations glued students' eyes, hearts and minds to the stage throughout the entire performance.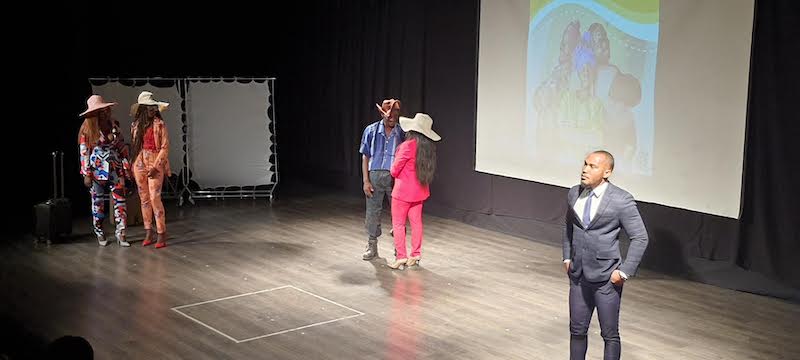 "The performance was very amusing and it was a great experience, as it reflected on the dangers of Internet relationships," said Domiciano, Year 9 student.
The actors were surprised at how enthusiastic the audience was and the students found the play to be a huge success. The Q/A session after each performance was also enlightening for both learners of Language & Literature and drama and quite a number of students actually showed interest in learning the dramatic art as an extracurricular activity.
"I fully recommend this play to everyone: it's funny, the acting is excellent and the theme is fairly easy to be understood, which is ideal for middle school students", said Manuel, LIS Year 12 student.
We hadn't felt this buzz, excitement and chatter in our school for a very long time and the laughing eyes and faces of the students took us back to a Pre-COVID world where these kinds of initiatives were common. We have reason to say: "Long live the theatre!"
Article written by Sónia Montgomery and Rita Pinto, MYP & DP Language and Literature teachers at Luanda International School.