Chatsworth International School receives multiple award wins in HoneyKids Education Awards 2022
Posted on 12th Dec 2022 in School News, Singapore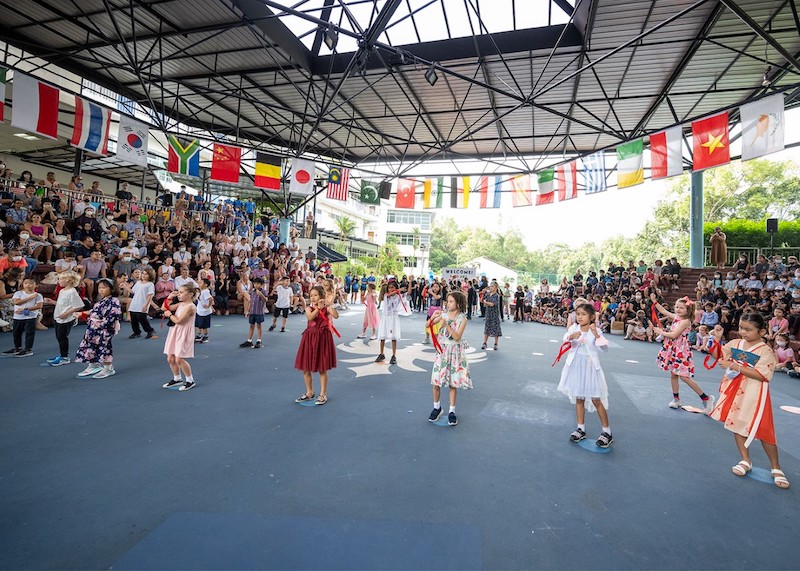 Chatsworth International School is very honoured to take home multiple awards in the 2nd HoneyKids Education Awards 2022. The numerous awards that we received under our belt included the following categories:
Best Innovative Learning Environment, Gold Winner
School Where Everybody Knows Your Name, Gold Winner
Entrepreneurship in Education, Gold Winner
Student Wellbeing Award, Silver Winner
In our nurturing and holistic learning environment, the dedicated teaching staff incorporates creativity and innovation in the broad and inquiry-based IB curriculum. Our English and Literature team sparked secondary students' interest in the disciplines of English by getting them to create engaging and innovative displays to showcase their favourite book and love of reading. Their works were displayed at a Living Lit exhibition held in conjunction with Book Week and students shared their learnings with visitors to their booth.
Chatsworth was amongst the first international schools in Singapore to introduce and implement 'ChatsNews', a schoolwide school news programme. Students across the primary and secondary sections are able to apply their skills and knowledge of researching, using the equipment and interview techniques to shoot and produce videos to share school happenings with our community. This is an excellent platform where students of different year levels interact and work collaboratively.
A big part of a Chatsworth education is service learning where students of all year levels partake in. Students and the school community regularly raise funds for our adopted charities, Food Bank Singapore and other good causes which they help identify. Through a variety of enterprising initiatives, students not only gain practical skills in organising and executing the fundraising activities but also reap the joy of helping others in the community.
The community spirit at Chatsworth is strong and defines our school identity. The head of school, the primary leadership team and the secondary leadership team are all on gate and bus duty every morning and afternoon of the school year, welcoming students and parents through the gates on their way to school and on their return trip home. The myriad of school-wide events where students and their families and staff come together to celebrate, coupled with a supportive Chatsworth Parent Group, helps foster a strong and close-knit Chatsworth community.
With student wellbeing at the heart of Chatsworth, wellbeing is built into our units of inquiry across primary year levels and in our pastoral lessons within the secondary school. The Student Services team works collaboratively with homeroom teachers to develop a carefully designed pastoral programme, ensuring that students are well supported and cared for. The CCAs/ECAs/Sports Teams are planned to support the physical and emotional wellbeing of our students, with a range of CCAs being offered that challenge and support our students.
At its inaugural instalment of the HoneyKids Education Awards last year, Chatsworth won the highly coveted Best Arts Program award, Gold winner. The school awards and accolades are testaments to the school's continual commitment to providing the best international education possible.
For more information about Chatsworth International School, please contact our Admissions department.