Don't just study medicine – pursue your passion at New Zealand's leading university
Posted on 29th Mar 2019 in University Study, New Zealand Tweet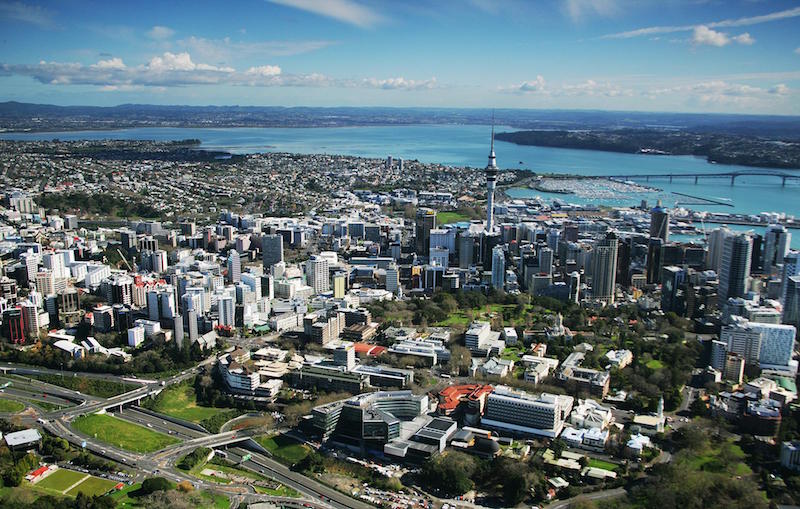 The Faculty of Medical and Health Sciences at the University of Auckland has an international reputation for research and innovation. Many of our staff have contributed to significant discoveries that advance modern medicine, and our graduates are working in some of the world's best hospitals, medical centres, laboratories and biotechnology companies.
As a student here, you will benefit from the knowledge and expertise of academic, professional and research staff who are at the forefront of their fields.
Our faculty offers modern facilities and is situated across the road from Auckland Hospital, New Zealand's largest hospital, and the beautiful grounds of Auckland Domain.
Meet two international students studying the Bachelor of Medicine and Bachelor of Surgery (MBChB) and hear what they think of their experience at the University so far.
Kaavya Dabla - Student: Bachelor of Medicine and Bachelor of Surgery (MBChB) Year 3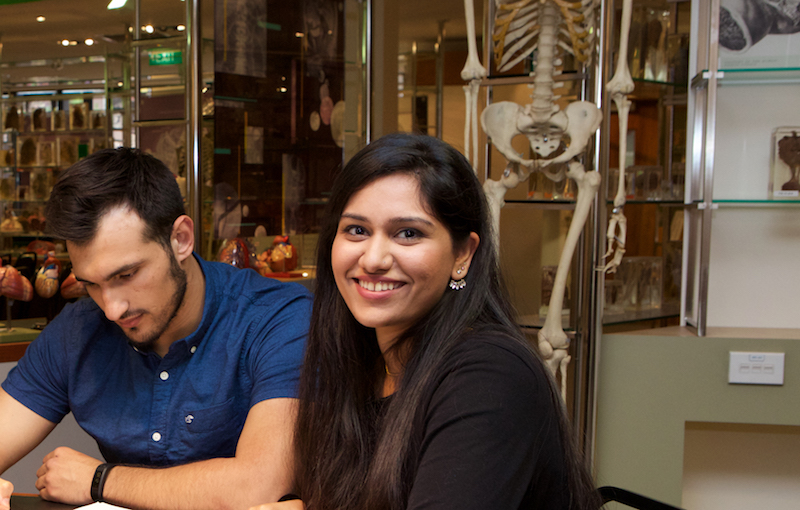 "I have always wanted to be a doctor so I can give to the community and help to heal others. It has been a lifelong dream and I started looking into undergraduate study. I knew of the good reputation the University of Auckland had.
"My cousins who lived in New Zealand persuaded me to apply for the programme as an international student. I was accepted and received a scholarship, which helped my family with the fees.
"I lived in Vancouver, Canada and I found the move quite easy because I already had family here. Learning how to get around the city was a bit of a challenge but you get used to it after a while.
"Studying here at the Faculty of Medical and Health Sciences has been an amazing experience. I am so grateful for the tutorials that are set up for international students. They have really helped me in settling in.
"In the first year of study, you get an overview of a wide range of medical disciplines. I enjoyed learning about cardiovascular and digestive medicine and I will consider that path for my future.
"I have also learnt that medicine is not just about science and anatomy but it is about real people and real problems and as doctors, we are able to help not just patients but families and communities too."
Abraham Montes de Oca- Student: Bachelor of Medicine and Bachelor of Surgery(MBChB) Year 3.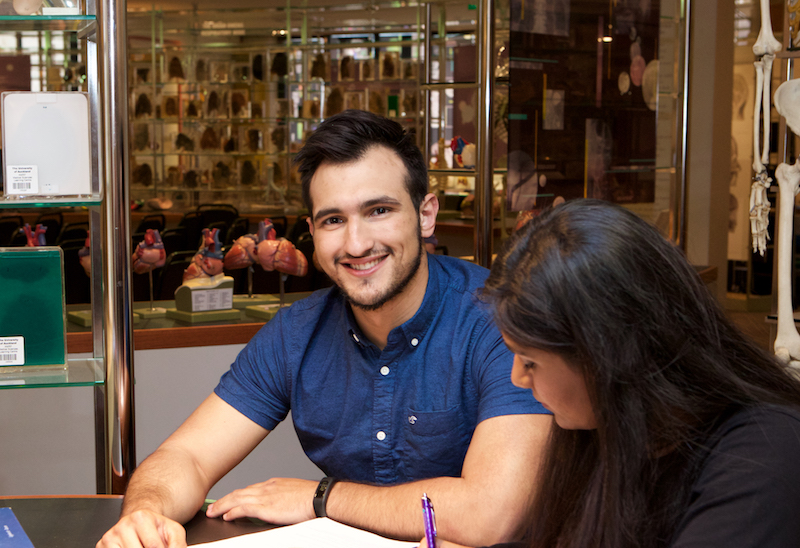 "My biggest achievement was getting into medical school. It was a long journey and for the last four years I studied hard to be able to get to where I am today.
"The University of Auckland is known for its academic excellence and great research. These two aspects were extremely important to me when deciding which university I wanted to attend.
"Our faculty has a great location with nice spots to sit down and study. Moreover, the Domain right across the street offers perfect spots to relax and recharge your energy before going back.
"I really enjoy the multicultural aspect of New Zealand that I have been able to experience. I have been able to get to know amazing people and build valuable friendships, which will most likely accompany me for the rest of my career. I also enjoy going to the gym and using my bike to get to know the city and its beautiful views.
"I received a scholarship, which allowed me to be here and really eased the economic impact of paying international tuition.
"Through my study so far, I have learnt the importance of research in the field of health and I can see myself doing research and improving my skills through postgraduate studies in that field. I am also looking forward to doing rural placements, which I find exciting."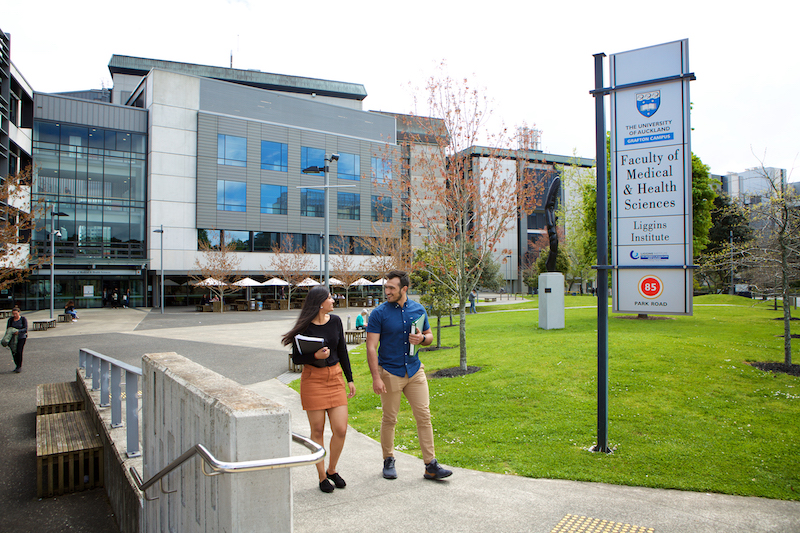 Discover more about the Faculty of Medical and Health Sciences at the University of Auckland in New Zealand here: www.fmhs.auckland.ac.nz