'Don't take my word for it' – What Bishop's students have to say about their IB experience
Posted on 22nd Feb 2018 in University Study, Canada, Diploma Programme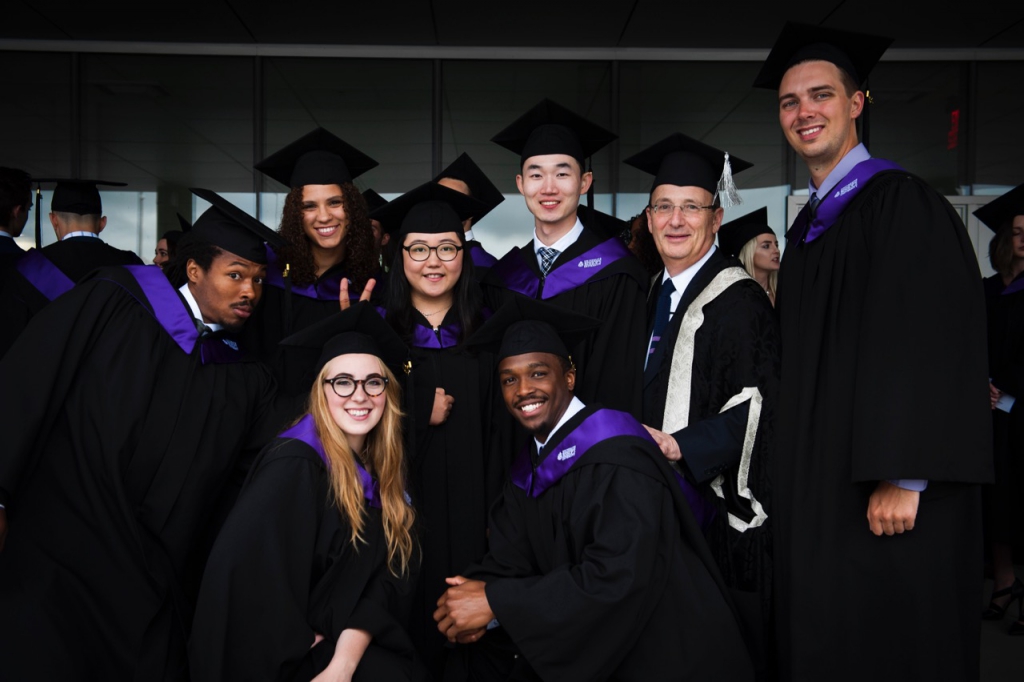 It is one thing to hear stories and learn about an institution from someone who works there but it is a completely different thing to have statements from students who are living and breathing the experience on a daily basis, writes Dan Seneker.
In previous posts, I've told you all about the benefits of studying the IB, how it prepares you for university and how universities recognize the IB (or, in Bishop's case, why we LOVE the IB program!). I have also told you about Bishop's University, our intimate learning environment, spirited community, and the variety of opportunities that await. But rather than hearing more from me, I asked a couple of our students who graduated from the IB diploma program to provide some insights on their experiences.
Johnny Mills completed his IB Diploma Programme at UWC Pearson College just outside Victoria, British Columbia and is currently in his first year at Bishop's studying in the Honours International Studies and Politics program. Here are some of the things Johnny had to say about IB and Bishop's:
"I chose to study at Bishop's because I view education as a holistic experience that shouldn't separate subjects or extra-curricular experiences. The IB encouraged me to study a broad swath of disciplines, and the liberal arts approach of Bishop's allows me to continue studying broadly.
My experience with the EE (Extended Essay) helped me understand the research process and the expectations of universities for research papers. As well, the mixture of CAS (Creativity, Activity, Service) and academics accustomed me to the busy pace of university life.
Thus far, Bishop's has been a tough adjustment, but I see many areas of promise. The IB taught me that learning happens through challenging oneself, so I am glad to have further opportunities to challenge myself both inside and outside of class at Bishop's."
Natchasiri "Froy" Kunaporn came to us from the International School of Phuket in Thailand where she completed her IB diploma. Froy graduated from Bishop's in June 2017 with a Bachelor of Arts, Fine Arts major with a minor in Business Entrepreneurship. Here is some of her advice to future students:
"I came to Bishop's hoping for a very cozy, open-minded, international environment and I got that all in one package. The IB curriculum prepares you for the overwhelming choices of subjects BU has to offer. The quality of liberal education is so amazing that I could be learning a new language and also acing my art history essays. My IB background made time management a bliss, and that's very important since BU is about work-play balance."
Although these are just a couple of examples from students who have completed the IB diploma and chose to study at Bishop's, you can see a few themes beginning to emerge. The first is that the IB diploma exposes you to a wide array of disciplines and helps you understand how research is conducted at the university level. The balance between IB subjects, CAS and other extra-curricular activities, provides you with a head start with regards to time management skills which is crucial in balancing the demands that university will throw at you.
Soak in your IB experience, appreciate the fact that it will prepare you well for your university adventure and remember that even in the toughest hours when you don't think IB is worth it ... It definitely is!
Dan Seneker is Director, Enrolment Management, Bishop's University
For more information visit www.ubishops.ca