Educational excellence for 40 years: IB World Schools celebrate anniversaries
Posted on 22nd Dec 2020 in International Baccalaureate Tweet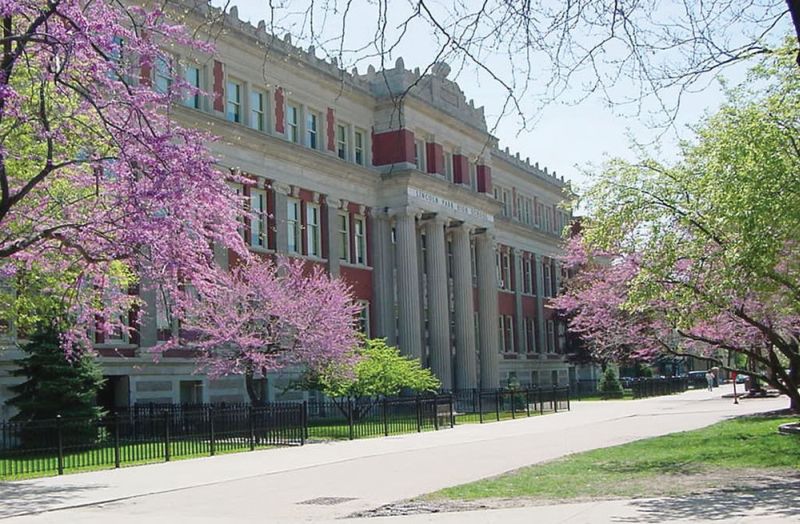 This year, education has been tested in ways never witnessed before, but that hasn't stopped International Baccalaureate (IB) World Schools from instilling lifelong learning in students around the world. Celebrating this commitment are 15 IB World Schools in 11 different countries, which are commemorating 40 years of giving students a lifelong advantage through offering IB programmes.
The schools that are celebrating 40 years' commitment to fostering open and enlightened minds through education, are:
ACS Hillingdon International School, UK
Canadian Academy, Japan
Chapel School, Brazil
Colegio Anglo Colombiano, Colombia
Ecole Jeannine Manuel, France
Harry Ainlay High School, Canada
Instituto Educativo Olinca, Mexico
International College Spain, Spain
Lincoln High School, USA
Munich International School, Germany
Old Scona Academic High School, Canada
Park View Education Centre, Canada
Ross Sheppard High School, Canada
Semiahmoo Secondary School, Canada
Seoul Foreign School, South Korea
Dr Siva Kumari, Director General at the International Baccalaureate, said: "While 2020 has seen much disruption and sadness for many, we could not be happier to be commemorating our anniversary schools; 40 years as an IB World School is a huge achievement. We thank these schools for embarking on their educational journey with us almost half a century ago and their commitment to empowering our youth to become the thinkers, creatives and engineers of tomorrow, ready to solve society's most pressing challenges and build a better, more sustainable world."
Since its launch in 1968, the IB has strived to provide students with skills needed to thrive in today's unpredictable future. The IB's four programmes can be adapted to suit each country's culture and educational requirements, to equip students with the skills they need throughout life and encourages learning beyond their school years.
40 years is not the only IB anniversary to be celebrated this year by IB World Schools around the world; 65 are celebrating their 25thanniversary, 254 are celebrating 10 years and 295 schools are celebrating five years as an IB World School.
Lincoln Park High School in Illinois, USA, is celebrating 40 years as an IB World School. Mary Enda Tookey, DP coordinator at the school said: "The IB has given the school the vision and structure that has guided its last 40 years of development. Many of our DP students have gone on to top universities, doing as well or better than students from the top college prep schools. This has occurred despite our DP students being a very diverse group with many different interests and from various socioeconomic, ethnic/racial and national backgrounds. The success of our students has also prompted other schools in our state to join the IB. Belonging to the IB has created a feeling of being a part of something greater than ourselves."
Dartford Grammar School, located in the UK, is celebrating 25 years as an IB World School and has been named as The Sunday Times IB School of the Year on two occasions and was awarded the IB School of the Decade in 2020. Headmaster at Dartford Grammar School, John Oakes, said: "This is an exciting time to be an IB World School. The purpose of an IB education 'to help create a better world through education' sits at the core of the transformation taking place in the world. In 2020, more and more people are showing a determination to create a civilized global community where all are respected, whatever their differences, and, where young global citizens are relentless in their search for knowledge to improve their understanding of the world in which they live."