ESADE international degrees – start your international career in Barcelona
Posted on 16th Dec 2019 in University Study, Spain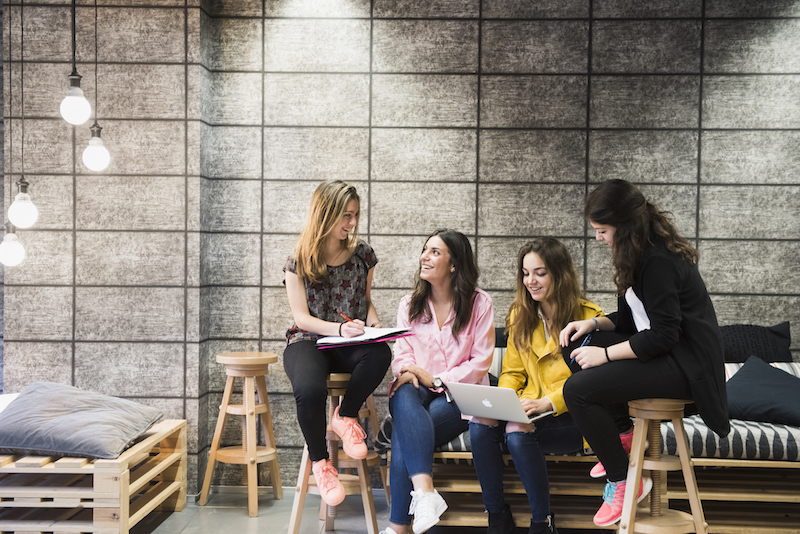 Do you dream of developing a career without borders? Do you want to travel, join international projects, or work with a team with people from other countries? Choose one of the international degrees at Esade Business & Law School and open the door to the world with an education that makes you stand out from the crowd. At Esade, you will find everything you need to develop a successful career in a globalised world. Studying in the extraordinary city of Barcelona means starting your career in one of the most vibrant and international cities in the world.
International degrees 100% English
Bachelor of Business Administration – BBA
Bachelor in Global Governance, Economics & Legal Order
Bachelor of Business Administration BBA
Become an innovative manager with a comprehensive business vision
If you are attracted to the world of business, at Esade you have access to an internationally prestigious management training. With a Bachelor of Business Administration you will become a manager ready to respond to the challenges of the future: innovative, with a comprehensive vision of business, with international experience, trained in decision-making and leadership. On graduating, you will be ready to join any type of company or organisation – large or small – or start your own business.
KEY POINTS
1. Comprehensive training
Management + marketing, finance, operations, human resources, and digital innovation + Concentration: Digital Management or Innovation & Entrepreneurship
2. International experience: semester abroad
Europe – Asia – Canada – USA – Latin America – Oceania – Middle East
3. Experiential learning Learning by doing
In-house Case studies – Competitions and business games – Outdoor experiences – International solidarity practices
4. Compulsory professional practices
In first-class companies in Spain or abroad.
5. Rambla of Innovation on the campus
A space where you can create business ideas, new products and services, print 3D prototypes, or start your own business, among other activities.
6. Languages: 100% in English + Spanish + French or German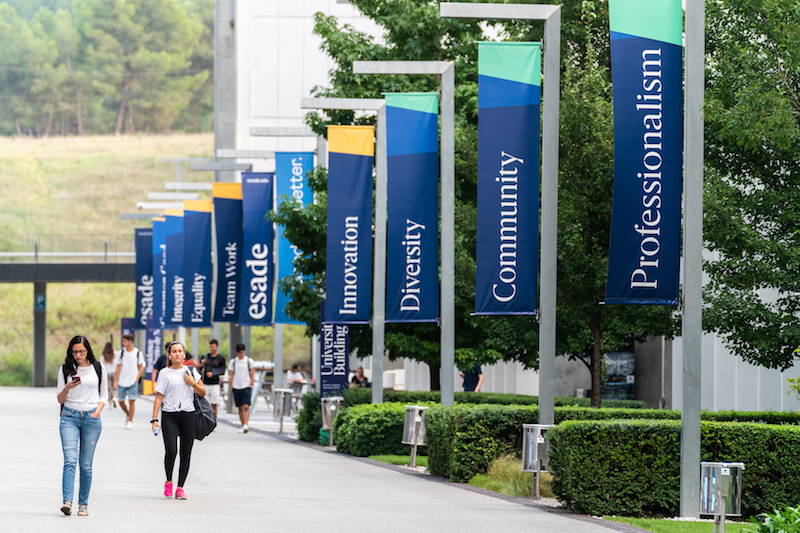 Bachelor in Global Governance, Economics & Legal Order
Become an expert in international affairs, with a specialisation in politics or global economics
Would you like to work as an international consultant in politics or economics? Would you like to be part of organisations such as the European Court of Auditors, UNESCO, or the European Union? With the Bachelor in Global Governance, Economics & Legal Order you will be able to help solve the political, economic, and legal issues facing governments, institutions, and organisations worldwide.
KEY POINTS
1. Multidisciplinary training
International governance + geopolitics + international law + economics
2. Specialisation in Global Economics or Global Politics
You choose your specialisation
3. Specialisation in a geographical area of the world
Choose between Asia – Latam – Maghreb and the Middle East – Europe – the Anglo-Saxon world
4. Languages
100% in English + French or German + Mandarin or Arabic
5. International Experiences
Moot Courts + subjects at universities abroad + semester specialisation at a university in your chosen geographical area + Study Tours + solidarity-oriented internships
6. Professional practices
In international organisations, embassies, consulates, or in companies and consultancies related to your specialisation in politics or economics.
BARCELONA, an extraordinary city
Barcelona is a multicultural city with a unique personality, where you will find a thousand options to enjoy your free time, as well as a level of business and innovation activity that makes it one of the most attractive cities in Europe for companies, investors, professionals, and students from around the world.
Barcelona offers:
Sea: 4 km of beaches seaport water sports
Mountains: Cycling hiking trekking picnics running
Modernism, architecture and culture: Sagrada Família Parc Güell La Pedrera Casa Batlló Picasso Museum CCCB MNAC Design Museum Fundació Joan Miró Gothic Quarter
Innovation hub: Parc Científic – The Thinx (start-ups, 5G technology) – 22@ (Innovation District) – Barcelona Urban Lab (urban innovation) – Barcelona Supercomputing Center (hosting Spain's most powerful computer and the third in Europe)
Music, dance, theatre, opera: Sónar Festival – Primavera Sound Festival Grec de Barcelona – National Theatre of Catalonia – Liceo Opera House
Esade, an internationally prestigious Business & Law School
#1 Best International Experience in the world – The Economist, 2019
#1 Private University in Spain for a Bachelor in Law and a Bachelor in Management – El Mundo, 2019
#2 Student Satisfaction Worldwide – Bloomberg Businessweek, 2019
More information: https://www.esade.edu/landings/international-bache...
Undergraduate Admissions & Recruitment Team
Tel.: 932 802 995
Email: admissions@esade.edu