EU Business School to host 2024 QS European Summit
Posted on 3rd Oct 2023 in School News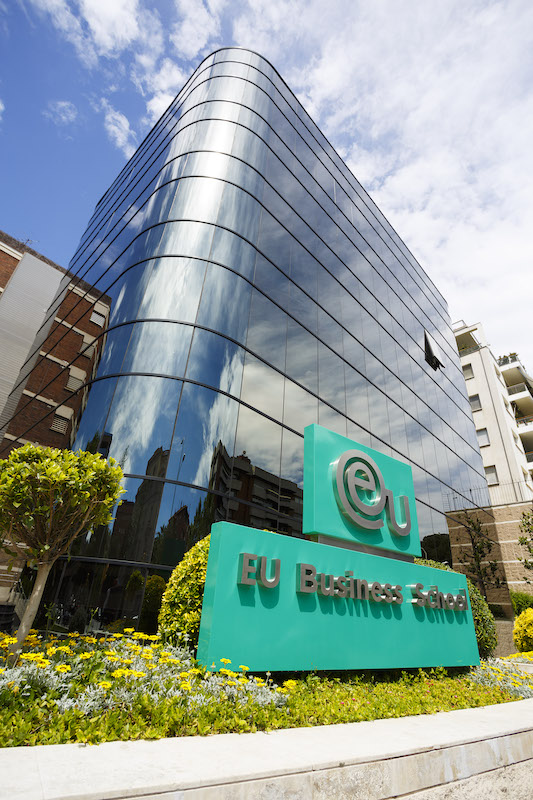 EU Business School will host the next edition of the QS European Summit, which will take place in Sitges, Spain, on July 11 and 12, 2024. Organised by Quacquarelli Symonds, this is one of the most prestigious events on the European higher education calendar, and brings together universities, institutions and professionals from across the sector. The previous edition of this event, held in Dublin, Ireland, attracted 469 participants from 49 countries, and addressed the main challenges, opportunities and trends in tertiary education in Europe.
EU Business School is celebrating its 50th anniversary in 2023 and reaffirming its commitment to constant innovation in teaching and technology. The summit will coincide with the opening of a third campus located in Barcelona, which will complement the existing facilities at Diagonal 648 and the iconic building at Ganduxer 70. Located on Calle Osi in the Sarrià-Sant Gervasi district, the new facility will house classrooms and other spaces for learning and extracurricular activities. Today, EU Business School's Barcelona campus proudly welcomes more than 2,000 students from all over the world.
Established in 1973, EU is an internationally accredited business school, with campuses in Barcelona, Geneva and Munich, as well as its Digital Campus. The institution offers foundation, bachelor's, master's, and MBA programs taught exclusively in English. EU students benefit from a multicultural environment, with peers, professors, and administrative staff from over 100 nationalities, and with a network of over 30,000 alumni. EU Business School's Barcelona campus, established in the city in the late 1980s, was one of the first schools affiliated with a foreign university to obtain accreditation of its degrees by the Catalan Government through the Agencia para la Calidad del Sistema Universitario de Catalunya (AQU). Its bachelor's degrees are organised and taught jointly with the University of Derby, and its master's degrees with London Metropolitan University.
Since January 2022, EU Business School has been a member of OMNES Education, a multicultural and diverse French group that was founded in 1975 with the creation of the INSEEC school in Bordeaux, and which currently encompasses 14 higher education institutions with campuses in Paris, Lyon, Bordeaux, Chambéry, Beaune, Lausanne, London, Geneva, Monaco, San Francisco, Abidjan, Barcelona and Munich. With a strong focus on employability, OMNES Education has more than 35,000 students, 10,000 partner companies, and a network of over 180,000 alumni, and has become a leader in the fields of management, engineering, political science, international relations, communication and advertising.
EU Business School's presential MBA program is ranked first in the 2023 QS TopMBA ranking for diversity of students and faculty, third in the Forbes ranking of Spanish MBA programs, and 20th in the América Economía ranking, and its online MBA program is ranked 11th in Europe by QS.
In terms of international accreditations, EU Business School holds those awarded by the Accreditation Council for Business Schools and Programs (ACBSP) and the International Assembly for Collegiate Business Education (IACBE), among others; and is a member of the European Foundation for Management Development (EFMD) and the Association to Advance Collegiate Schools of Business (AACSB).
QS is the world's leading provider of services, analytics and insights for the higher education sector. Its mission is to enable the sector to realise its potential through educational excellence, international mobility and professional development. Quacquarelli Symonds is known for its QS World University Rankings, among other university ranking tools, which cover both institutions and programs.
EU Business School has chosen the Meliá Sitges hotel for the event, with the aim of allowing attendees to enjoy the cultural, artistic and architectural offerings, as well as the leisure opportunities, of one of the most charming destinations on the Catalan coast. In addition, Sitges enjoys excellent transport connections with Barcelona's El Prat airport and central Barcelona.
For more information about EU Business School, please contact the communications department at +34 93 201 81 71 or communications@euruni.edu. Alternatively, you can visit EU Business School's website at www.euruni.edu.