Five amazing reasons to study in Munich
Posted on 24th Aug 2021 in University Study, Germany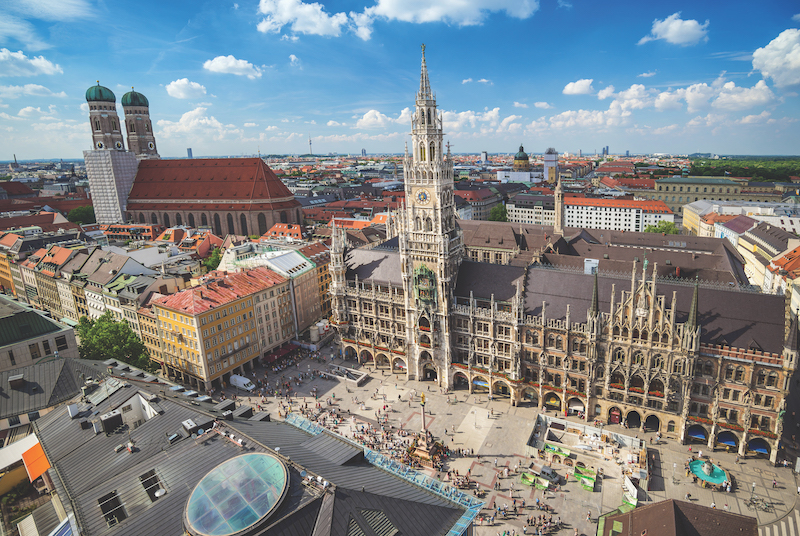 Students who wish to study abroad have many things to consider, but the location is probably one of the most exciting factors. It's essential they choose a place where they can focus on honing their skills or pursuing their passions while also having a great time exploring new surroundings. Munich is an excellent option for students interested in studying business while discovering an amazing new culture due to its livability and status as a rich business ecosystem.
EU Business School's campus in Munich has already drawn over 700 future business professionals from around the world. So what makes the city such an attractive option for these students? Read on to find out.
1. High quality of life
Munich has been ranked third in the world for high quality of life by Mercer, and it's easy to see why. The city boasts an excellent public transportation system, and Munich also aims to be Europe's cycling capital, making it a wonderful place to explore by bike! Due to strict building codes, there are no high-rise buildings in the city center, allowing everyone to enjoy the traditional Bavarian architecture.
Munich is a very clean and safe city, but if students become ill or injured, it also boasts an excellent healthcare system. And while Germany isn't the cheapest option in Europe, Munich itself is significantly more affordable than many other cities, with numerous student discounts and low food prices.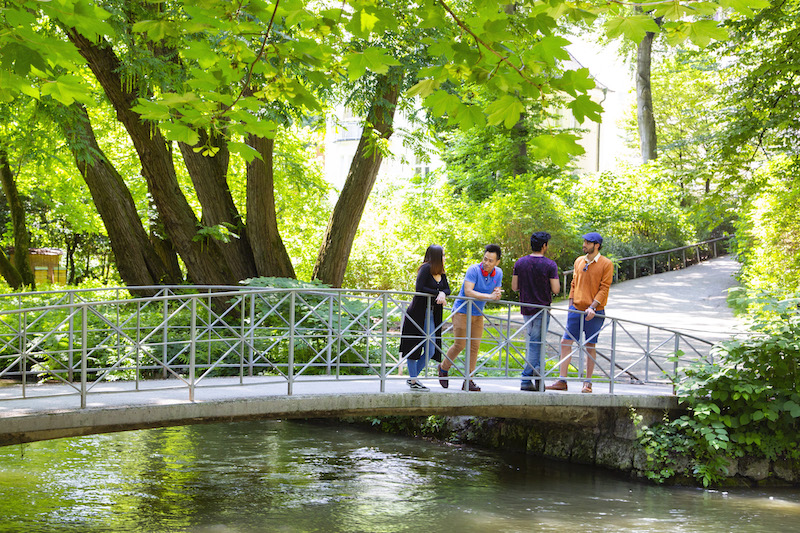 2. A hotspot for tech, startups, and global business
According to the WIPO's Global Innovation Index, the German economy is ranked 4th for quality of innovation worldwide. Munich itself is home to multinational business headquarters, including BMW and Allianz, but is also a startup hub, making it the perfect place to learn about and launch a career in business.
Students at EU Business School's Munich campus learn from top experts who are active members of the Munich business community. Practical experience is provided by company visits as well as from guest speakers, some of whom represent major organizations such as Nestlé and C3 AI.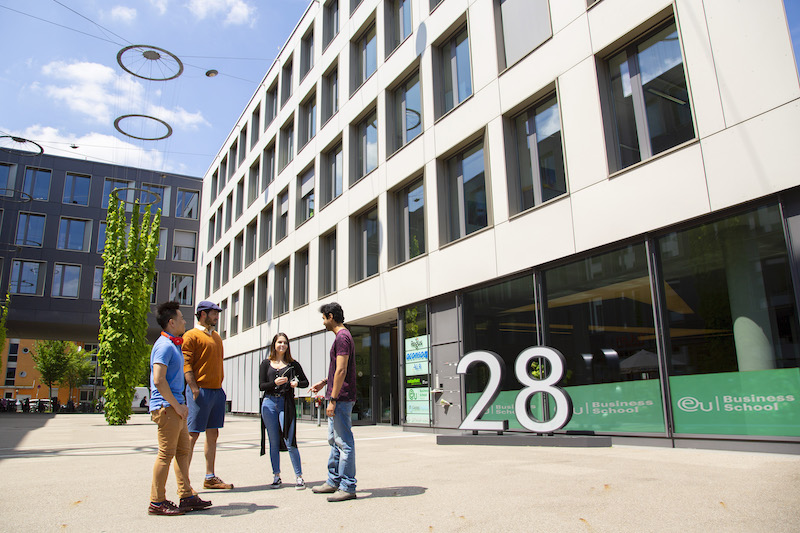 3. Go from the mountains to the beach
Germany is a place of outstanding natural beauty and a wide variety of landscapes. Whether your idea of a European idyll involves touring castles, climbing mountains, or even lying on the beach, the country has something for everyone.
Since Munich is the center of Bavaria's distinct culture, studying abroad there is a unique experience even compared to the rest of the country. The city is a foodie haven, has beautiful medieval architecture, and is home to numerous parks, museums, and even the original Oktoberfest celebration, held in in the Theresienwiese – right next to EU Munich!
4. Superior educational standards
Education in Germany has a stellar reputation worldwide, and the country ranks tenth in the world for the quality of its universities. Many courses are available in English, making it easy for international students to find a place. Students in Munich can obtain discounts on public transportation and travel, food, and other day-to-day items. Tuition in Germany is reasonable compared to many other countries, and there is an extensive support network available to domestic and international students alike.
Students in Germany have plenty of choices in what they study. There are innovative programs aimed at future-focused young people, such as cloud computing and sports management, but also plenty of more traditional courses such as project management.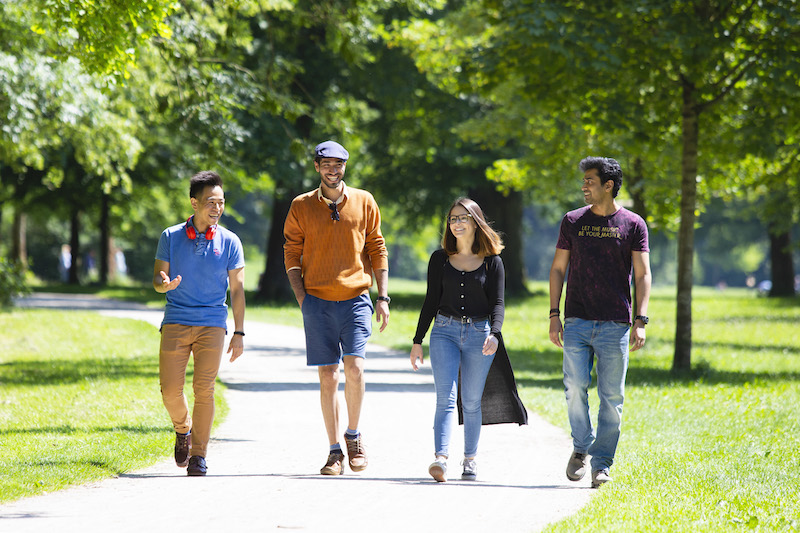 5. Make lifelong friendships – and maybe even build a professional network
Germany was one of the top choices for students studying abroad in 2019, according to research from the German Academic Exchange Service (DAAD) and the German Center for Higher Education Research and Science Studies (DZHW). This means that students in Munich will be able to meet new people from all over the world easily. In addition to business, many students in Germany study technology and engineering, making Munich the perfect place for aspiring entrepreneurs to meet the person who might bring their next great idea to life.
Sometimes, business school peers become part of a professional network once students graduate and enter the workforce. With an alumni network of 27,000+ business professionals across the globe, EU Business School provides its students in Munich—and its other campuses in Barcelona, Geneva, Montreux, and online—with a stellar support network of business leaders who can provide expert guidance and more for eager graduates.
These are just a few reasons Munich is a fantastic place to study, but there are hundreds more! Curious about what EU Business School Munich could do for your child or student? Check out our bachelor's, master's, and MBA programs, get business and education tips from our blog, and scope out our beautiful downtown Munich campus! Regardless of their business or learning goals, EU Business School is here to help students jump-start their professional futures.