Free places announced at St Edward's, Oxford, to study the IB Diploma
Posted on 15th Mar 2018 in School News, Diploma Programme, United Kingdom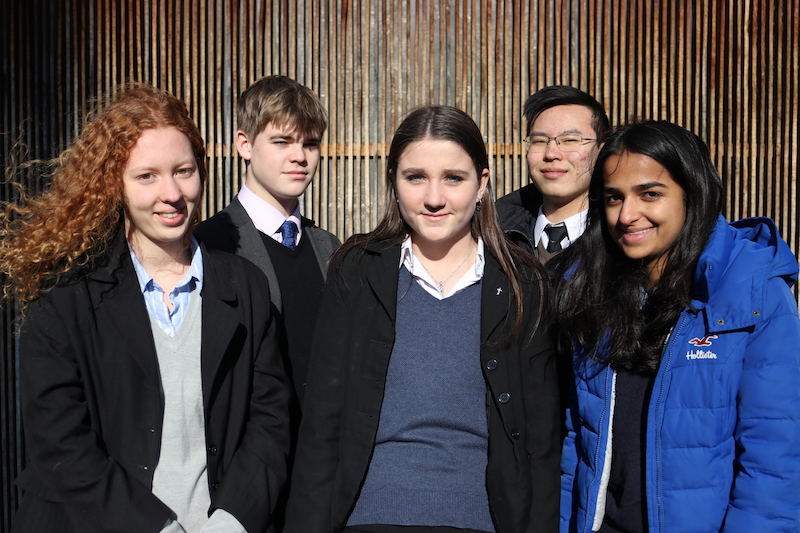 To mark the global 50th anniversary of the International Baccalaureate Diploma, St Edward's School in Oxford announced today, in conjunction with The Oxford Times, that it is offering two free places on the IB programme to children at local state schools.
The free places are open to current Year 10 pupils who live close enough to St Edward's to be a day pupil. The successful candidates will begin their studies in September 2019.
Established in 1968, the IB Organisation's mission is 'to develop internationally minded people who, recognising their common humanity and shared guardianship of the planet, help to create a better, more peaceful world.' To complete their IB, pupils must: study six subjects; consider the theory of knowledge; write a 4,000-word extended essay; and take part in creative, active and service/volunteering pursuits. 'The IB represents an entire philosophy of learning - not just a collection of individual subjects,' said Stephen Jones, Warden of St Edward's.
Recognising that there are very few opportunities for children at state schools in the local area to study the IB, Layla Moran, MP for Oxford West and Abingdon, said, 'This is a wonderful opportunity for two pupils to gain access to the benefits of the IB Diploma. I am thrilled that a school in our local Oxford community, where the IB was born 50 years ago, are giving this chance away for free.'
Dr Deborah Outhwaite, an experienced Teacher Educator at the University of Warwick whose research and publications specialise in the IB, said, 'The IB is rarely available in the state sector, so these funded places at St Edward's are a fantastic opportunity for current Year 10 pupils in local state schools who are keen to broaden their horizons and keep all options open.'
Universities around the world are enthusiastic about the IB. Paul Teulon, Director of Admissions at King's College London, said, ' The IB's depth and educational vision are perfect preparation for the multi-faceted world of 21st-century Britain'. Marilyn McGrath Lewis, Director of Admissions at Harvard University in the USA, said, 'The IB is well-known to us for excellent preparation. Success in the IB programme correlates well with success at Harvard.'
Pupils too are enthusiastic. Sixth Former Pippa Smith, currently in her first year of the IB Programme at St Edward's, said, 'You become a much more open-minded and rounded person and gain so many skills from so many different areas.'