From Ecuador to Germany: The exciting journey of Sandra Estefania Ullrich Gavilanes!
Posted on 3rd May 2018 in University Study, Germany, Ecuador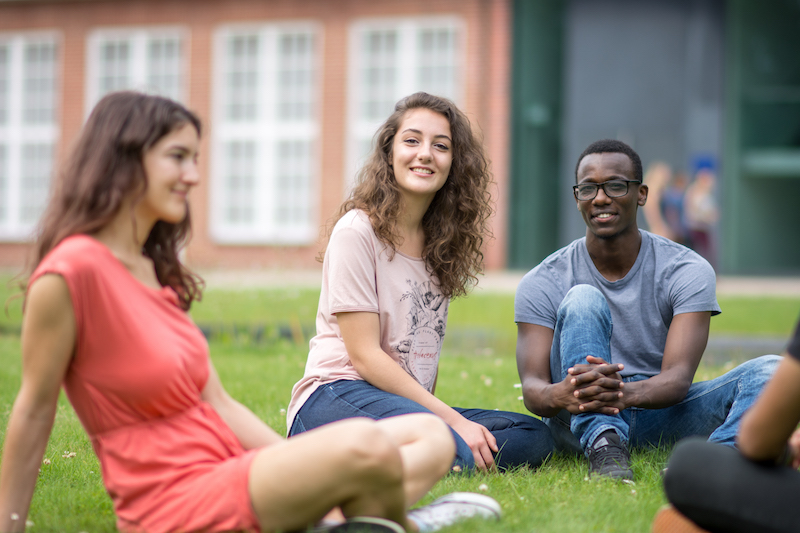 Sandra Estefania Ullrich Gavilanes, a Pricing Specialist for Texas Instruments (TI) in Munich, Germany, reminisces about her time at school...

"Having done the IB meant I was prepared for the university-level workload, although no one can really prepare you for Jacobs," she said, laughing.
Better known as Stefy by her peers, she graduated from Jacobs University in 2010, with a Bachelor of Science degree in Electrical Engineering and Computer Science. Hailing from Ecuador, she attended SEK International School of Quito, where she successfully completed the IB Diploma and the Ecuadorian Baccalaureate. She chose to go to an IB school because she always knew she wanted to go abroad to study.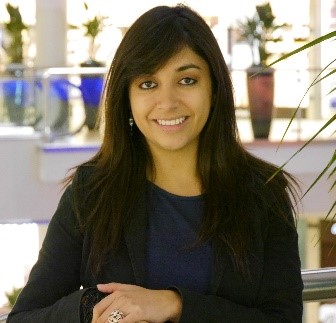 "It just made sense – I know that IB graduates have more chances to go abroad." Knowing her choices meant double the workload, as she had to take both the IB exams, and the Ecuadorian Baccalaureate exams, she faced the challenge head-on. She took Mathematics, Economics, Physics, Literature in Spanish, Literature in English, and Philosophy as her IB subjects, as well as the three core elements – Theory of Knowledge (TOK), Extended Essay (EE), and Creativity, Activity, Service (CAS).
Although she was already seriously interested in Math and Physics, she couldn't take the subjects as Higher Level courses. "Math and Physics at higher level meant more research and labs, and that also meant more facilities would have been needed." She was, however, not disheartened – she made the best out of what she had to work with, and continued challenging herself by choosing to combine Math and Economics for her EE. Little did she know she was the first person in her country to attempt the Extended Essay in Econometrics.
"I liked Math, and I liked Economics, so I thought – why not combine the two? The result was an Extended Essay in Econometrics, and no one knew what to do with me!" she said, chuckling.
When it came time to pick universities, she looked at the US, Canada, and Europe. She found out about Jacobs University from Marie Vivas, who was the college counselor at her little sister's school. "Marie even moved to Jacobs with me – to my surprise, I bumped into her at O Week! I knew then that I made the right choice – the person that recommended the university to me even moved to that same university for their own career because they were just THAT confident in their recommendation." When asked what attracted her to Jacobs out of all the other possibilities she was considering, she reflected that she fell in love with Jacobs the moment she heard of it. Jacobs was always her first choice because of the idea of an international university with students from so many different nationalities. The nature of the programs also attracted her – the idea of being able to pursue a degree in STEM, but still have the ability to take courses from other disciplines and live on campus really spoke to her.
"The interdisciplinary concept is brilliant! It's awesome that they make you take classes that you would not do otherwise. Labs are amazing, with cool facilities, and the level of academics is so high!" Stefy retained this trailblazer attitude throughout her career at Jacobs, and afterwards. Although she originally planned to study a subject related to Business, she chose to double major in Electrical Engineering and Computer Science because a Business program was not offered at the time. The chance to study Business came after she graduated from Jacobs.
"Engineering is GREAT – building stuff out of nowhere is so cool. My dad also said an engineer can do business later, but it's harder the other way around. That's what led to my decision to study EECS. But most of the time, you are doing stuff on your own, and I knew that I wanted to be around people, and interact with people." After she graduated from Jacobs, Stefy pursued a Masters in European Business at ESCP Europe. During her Master's program, she lived in Madrid, London, and in Munich. Nowadays, she is in charge of three customer accounts in the industrial and automotive sectors as part of her role as a Pricing Specialist for TI, and is responsible for more than 200 million Euros in sales revenue.
"TI is a great company for me because the company culture allows for me to work, and also ask many questions at the same time, which fits my personality. I like asking questions – why do we do this, how did it start, who does this, how can we make this better – and they also facilitate moves within the company." In terms of location, she does not see herself moving away from Munich as she likes having lakes and mountains close by, and there are plenty of other international people about.
"Jacobs is such a special place that I actually never found anywhere quite like it again. You meet the smartest, most brilliant people who genuinely want to do good. I met friends there who became my family. It really was a home away from home!"