Globeducate schools celebrate outstanding IB results
Posted on 14th Jul 2022 in School News, International Baccalaureate, Diploma Programme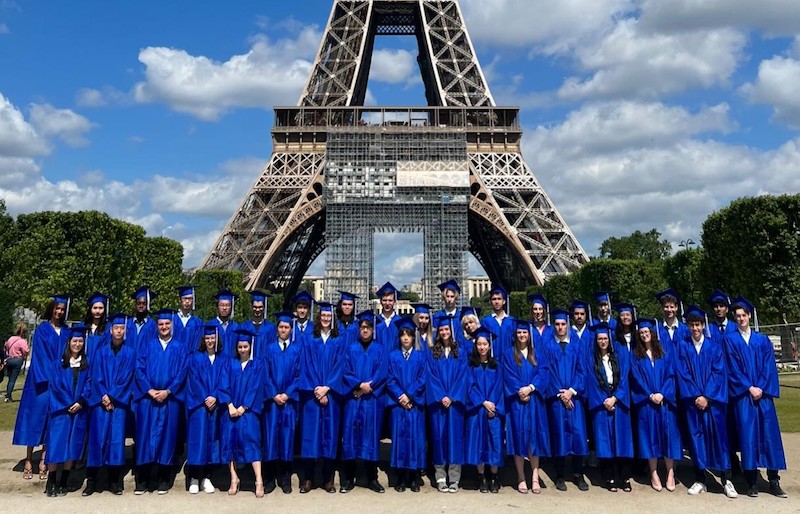 Congratulations to the students from schools belonging to the leading bilingual and international schools group Globeducate, who achieved a group average of 34 points compared with a global average result of 32. Half of Globeducate's schools achieved a 100% pass rate.
These outstanding results beat the world average for the eighth consecutive year and set the group apart as a leader in IB and bilingual IB education in Europe and India. More than half of students entering achieved a Bilingual Diploma.
Across Globeducate's schools there were many outstanding performances, for example:
Agora Sant Cugat International School students achieved a 100% pass rate in the IB, with one student achieving the top score of 45 points. 80% of students also achieved the IB bilingual diploma.
Agora Lledo International School in Spain students achieved 100% pass rate and an average score of 34.7 points, with one student achieving the top score of 45 points.
The Indian Public School, Coimbatore was one of the Globeducate schools achieving scores of 40 or more, and one student scored the highest result of 45.
At RIS Rome, a leading IB international school, 25% of students scored 40 points and above, placing them in the top tier of IB results across the world, with an average score of 33.8 points across the cohort.
Students across Globeduate schools entered 25 of the world's top 50 universities in 2021, including the University of Oxford, Imperial College London, Stanford University and UCLA. In 2022, confirmed university places include top 100 universities: King's College London, University of Toronto and UCL
Daniel Jones, Chief Education Officer for Globeducate, said: "We are very proud of the achievements now being celebrated by our graduating students and their teachers, and know that they have overcome many challenges during the last three years to get to this point. Many of our IB schools are bilingual schools and this is reflected in the impressive recognition of more than half of this year's awards being bilingual. This sets our students apart with readiness for work and for the steps they may wish to take, to shape the world.