Globeducate students outperform IBDP world average for eighth consecutive year
Posted on 17th Aug 2023 in Diploma Programme, International Schools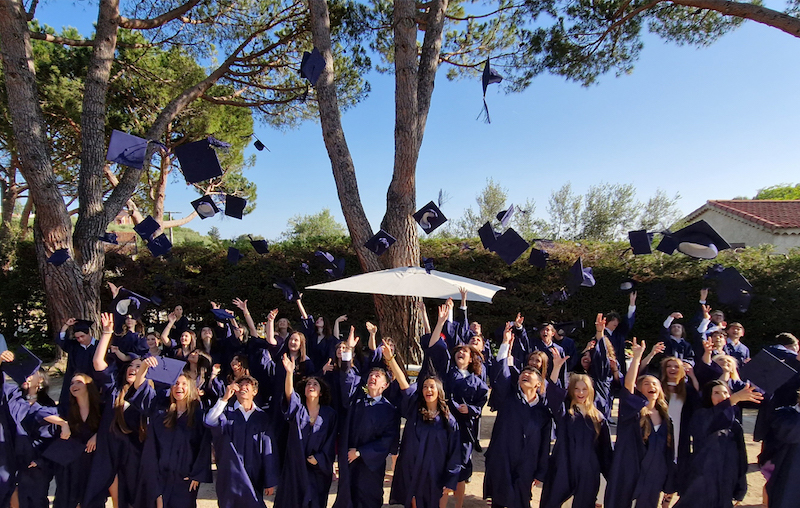 Congratulations to students from our leading IB premium bilingual and international schools in Andorra, France, India, Italy, Spain and the UK, who achieved a group average of 31.4 points compared with a global average result of 30.24, surpassing the global average results for the eighth consecutive year.
Students at 16 of our schools achieved scores above 40 points with an average pass rate of 89 per cent, ten per cent higher than the global average this year.
The May 2023 examination session marked the completion of the students´ DP two-year learning journey and across Globeducate´s schools there were many outstanding performances, for example:
1. Four schools achieved 100% pass rate: Agora International School Lledo, Agora International School Barcelona (Spain), ICS London (UK) and Hattemer (France)
2. Agora Lledó International School in Spain achieved a 100% pass rate and an average score of 34.4 points.
Daniel Jones, Chief Education Officer of Globeducate, said: "We wish our heartfelt congratulations to our graduating IBDP students on this impressive set of results and neither we nor their teachers underestimate the challenges that this cohort went through, spending the two crucial years prior to their IB Diploma studies engaged in online learning and missing out on face-to-face learning with their peers. Graduating students in the years to come will have been impacted by the pandemic and we are very proud that despite these challenges, our students and teachers have been able to work together and achieve world-average beating scores".
Throughout the IB Diploma Programme students have acquired the knowledge and skills to thrive and make a difference in the world. Today's IB Diploma graduates join The IB Organisation has stated that this year's grades are lower globally: "In line with other national and international awarding organisations, the profile of grade distribution returned close to pre-pandemic standards, and closer to the results of 2019 than those of 2021" a community of more than 2.4 million lifelong learners across 159 countries worldwide.
Olli-Pekka Heinonen, Director General of the International Baccalaureate, said: "I am delighted to congratulate this year's IB graduates. Their achievement in reaching this milestone is wonderful – and many will undoubtedly go on to achieve great things both at university and in their lives. Throughout its history, the IB has prided itself on giving the world many of its great change-makers, and this cohort will no doubt follow in this tradition. It is also exciting to be able to celebrate with students who have been able to experience the full breadth of what the IB has to offer after the many challenges of the last several years."