Globeducate's IB Schools celebrate best ever Diploma results
Posted on 21st Jul 2021 in School News, International Baccalaureate, Diploma Programme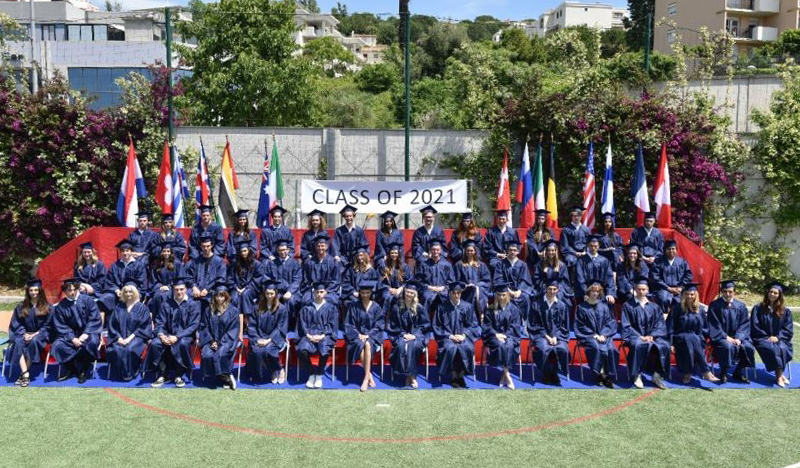 Globeducate schools achieved a 35.1 global point average in the IB Diploma this year, with more than 70% achieved as Bilingual Diplomas.
Globeducate, one of the world's leading bilingual, international and online school groups with schools in nine countries, celebrated outstanding results in the International Baccalaureate (IB) Diploma Programme for the 2020/21 academic year. This year is the most successful set of IB Diploma results in Globeducate's history with an average score of 35.1/45 compared to a world average of 33/45 and an overall pass rate of 99% compared to an 89% world average. Globeducate schools stand out for the number of students achieving the bilingual diploma, which was 70% compared to a global figure of 39.5% - a reflection of the group's expertise in delivering a bilingual and, in some schools, a multilingual education.
Impressively, a great many Globeducate students attained scores of over 40. In Agora Lledó International School, half of all IB Diploma students attained scores between 40 and 45 points. Students from ISN Nice, Agora International School Madrid and ICS Paris scored a near-perfect 44.
Daniel Jones, Chief Education Officer for Globeducate said: "We are absolutely delighted and incredibly proud of these brilliant results. Across the board, our schools are celebrating our best results ever and under the most challenging of circumstances, showing both how committed and resilient our students and teachers have been. Students and teachers across our Globeducate IB schools have come together as a powerful learning community; they have engaged in global events and experiences, shared innovative and creative approaches to learning and exchanged best practices. Well done to them all."
Olli-Pekka Heinonen, Director General of the International Baccalaureate, said: "The last 18 months have been incredibly challenging for students, teachers, and schools throughout the world as COVID-19 has undermined much of what we had come to take for granted. I salute their spirit and dedication to our shared mission: education for a better world."