Grow your network of options with a Bachelor of Science in Data Science at the University of Auckland
Posted on 11th Oct 2019 in University Study, New Zealand Tweet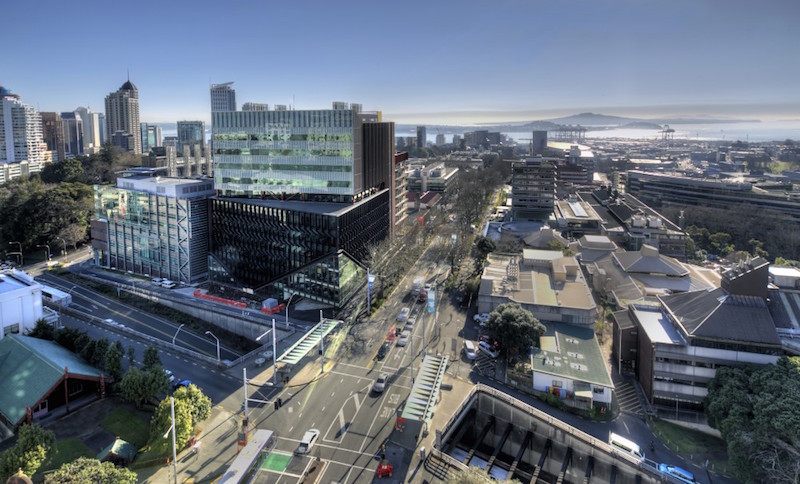 The last decade has seen an explosion in the amount of data available. It has evolved into the most important asset for many companies and people, and the ability to turn data into insights, knowledge and innovative products often separates success from failure. Big data is everywhere, but to extract information, individuals need to be able to manage as well as analyse the data.
Studying Data Science at the University of Auckland provides initial preparation for students who wish to pursue a career in this area. The Bachelor of Science (BSc) specialisation ties together courses from Computer Science and Statistics to provide the necessary background and skills, along with some Mathematics courses.
Data Science students explore and develop skills in the following areas:
– Processing data and managing databases
– Bringing together data from disparate sources
– Extracting information and value from data
– Conducting statistical and predictive modelling
– Developing effective critical analysis, communication and reflection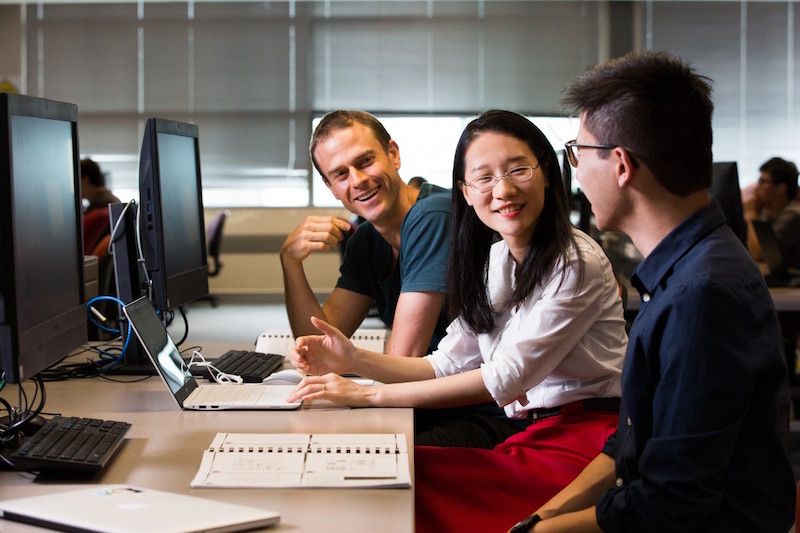 On the world stage, data science is a rapidly growing field with an unmet demand for suitably qualified graduates. Our graduates develop an enthusiasm for ideas, discovery and learning, and intellectual curiosity. You'll have the opportunity to work independently and contribute to collaborative projects, and become a responsible citizen in a data-rich world.
Meet one of our international students studying the Bachelor of Science in Data Science and hear about why she chose the programme and her experience of studying at the University.
Hanna Bramanto, Bachelor of Science in Data Science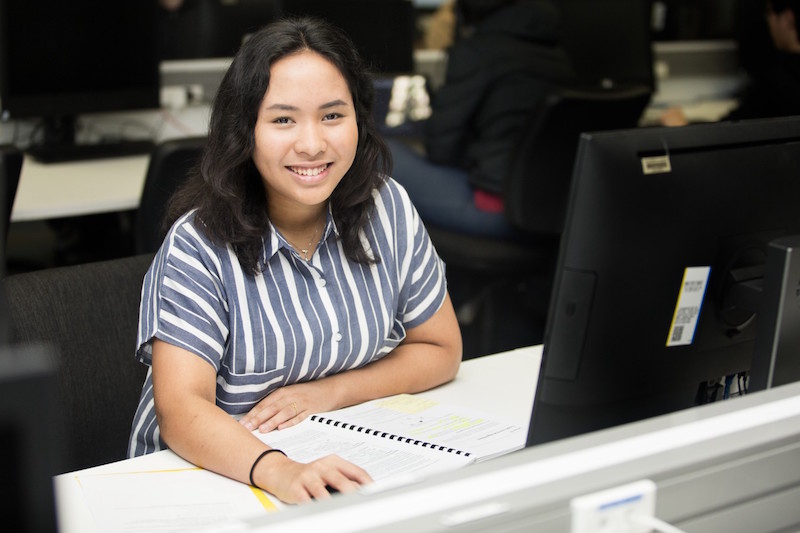 "I started out studying Biomedical Science, but decided after my first semester that it wasn't for me. During that semester, I took a Stage I Statistics course and realised how much I genuinely enjoyed the subject. After a long deliberation with my parents, I decided to switch to something statistics-related. At first I was unsure of changing to Data Science since I had no background in Computer Science. After giving it a try, it ended up being something I enjoyed and could see myself pursuing.
"I like how the programme gives me the best of both worlds by providing courses from both the School of Computer Science and Department of Statistics. A lot of the concepts complement each other, and so taking courses from both really hones those crucial skills that are needed in the workplace.
"The lecturers are also incredibly approachable and supportive with my studies. They are always willing to help out, whether it is through email or office hours, and are passionate about the subject area they are teaching.
"I enjoy the hands-on, practical work in the Statistics courses. Applying the theories we learn in class by fitting models and analysing datasets given in assignments enhances what we're taught in lectures. It's an entirely different experience: being told how to do something, and then actually doing it hands-on.
"Before coming to the University of Auckland I lived in Jakarta, Indonesia. Six months before my high school graduation, I visited the University and went on a campus tour with one of the international managers. What appealed to me most is how well-structured the programmes are. The structure provides the foundation and focus on my chosen specialisation, yet it gives me the opportunity to explore other subjects through electives and General Education courses.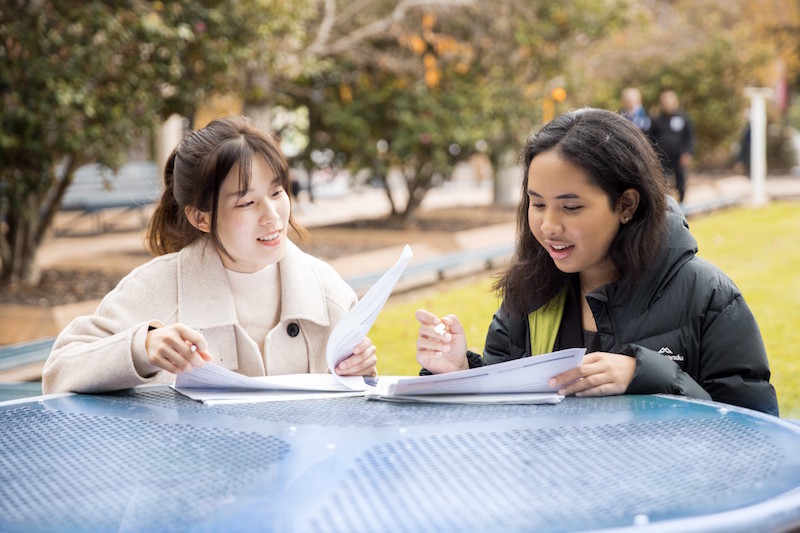 "I was fortunate to receive the University of Auckland International Student Scholarship in 2017. It definitely lightened the financial load on my family and also motivated me to study harder and do well in my courses.
"The Faculty of Science was very welcoming and gave thorough support during the process of my adaptation to New Zealand. Having access to the Science Student Centre to plan my degree and answer any questions I had as a first-year student was incredibly helpful, and the lecturers were always open to any inquiries I had.
"I enjoy doing organisational work and I'm very passionate about volunteering. I'm part of the committee for the Indonesian Students' Association and AIESEC in Auckland. These two organisations have not only provided me with a platform to help out in the community (helping the Indonesian community in New Zealand and providing cross-cultural exchanges for New Zealand youth, respectively), they have also helped me to hone my skills and build new friendships along the way."
Learn more about studying Data Science at New Zealand's leading university here: www.auckland.ac.nz/data-science.
The R Project
The Department of Statistics at the University of Auckland is the birthplace of the R Project. Founded in 1996 by Associate Professors Robert Gentleman and Ross Ihaka, R is a free and open-source programming language and environment for statistical computing and graphics. It is taught around the world and is used by Ivy League universities, Google, Uber, and many other organisations. Learn more about the R Project.