High School Hacks – Habits of mind: success in the IB and beyond
Posted on 19th Jan 2017 in John Catt Publications, Diploma Programme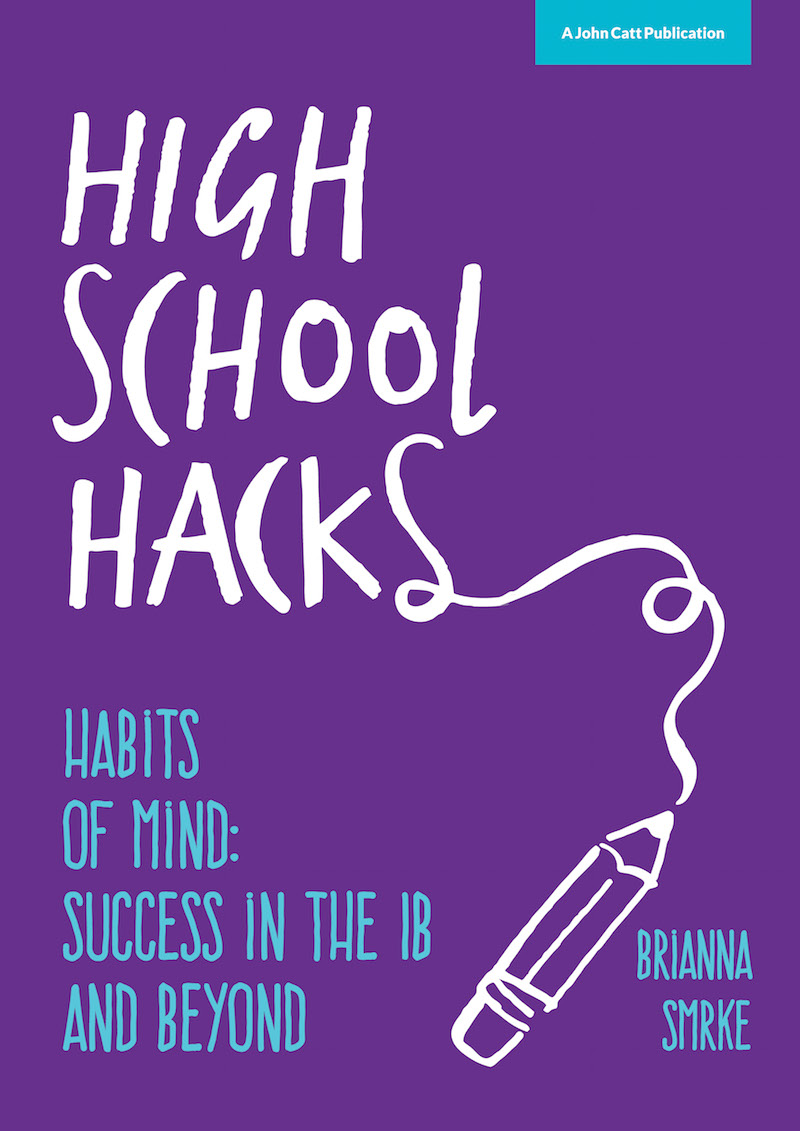 A new book has been published to help students get the most out of their IB studies - written by a former student who scored the Holy Grail 45 points in her own IB DP course.

High School Hacks is a student survival guide. But it's not just about surviving: it's a guide to thriving. In 2010, Brianna Smrke achieved in the top 0.5% of all International Baccalaureate students in the world. She knows what she's talking about. She understands the pressures and challenges you're facing.

She has the inside knowledge on juggling school, work, relationships and life, and coming out smelling of success. She wants to share her secrets with someone. That someone is you...
Click here to order High School Hacks from Amazon.co.uk, or here to order from Amazon.com. Or order direct from the publishers John Catt Educational for delivery around the world.

"You are the artist of your own life. There are many opportunities to personalize your experiences. Make your experience more than ordinary, and you will not regret it. Together we'll find out how. It is not as hard as you might think. This is not a textbook. It is a useful, hackable guide. Expect oddball examples, practical tips and valid evidence."

With a foreword by Paul Campbell, Head of Outreach and Development, IB Americas.

Brianna achieved a perfect 45 point score for her IB diploma at Michael Power St. Joseph HS in Toronto, Canada, a feat achieved by approximately one percent of IB students internationally. This remarkable accomplishment was soon overshadowed by her exceptional university career, nearly completely funded by scholarships, where she was given the highest honor possible for an undergraduate at her institution, McMaster University.

While her engaging in her diverse studies (complex systems, social innovation, math, comics), travels (San Francisco, Bhopal, Cape Breton etc) and projects (cardboard carpentry, student refugee programs), she began to realize that the habits of mind she cultivated in IB were the engine of her success.