How are we preparing students for the age of robotics?
Posted on 19th Sep 2018 in International Schools, International Education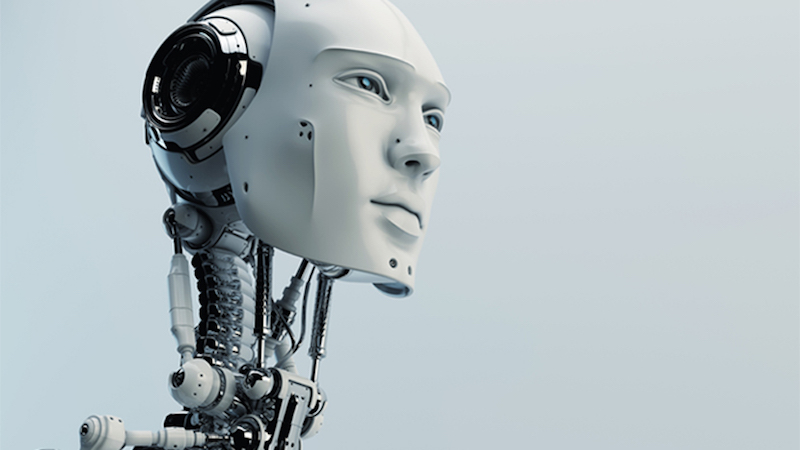 Hannah Senel-Walp, Global Vice Principal at Pamoja, considers the issues facing schools as they navigate the digital age...
I was recently invited to be a virtual panellist for the Dubai International Academy's TedEd event, discussing digital learning and technology. This was an event organised by IB Diploma students who prepared and delivered TedEd talks exploring the relationship between technology and education. Questions for the panel demonstrated a keen interest in Artificial Intelligence, Virtual Reality and robotics and the impact this will have on today's students, otherwise known as tomorrow's thinkers, leaders and workforce.
Any internet search for 'robots' and 'jobs' reveals this interest extends beyond the students in this one school. This is a hot topic with some notable voices adding evidence, research and opinions to the mix. Hyperbolic headlines such as 'Robots will take our jobs. We'd better plan now, before it's too late' are intermingled with the more measured and cautionary 'AI and robots could threaten your career within five years'. Such anxiety and possibility is nothing new. Dystopian fiction has played with the automated world of robotics for over one hundred years and innovations in technology have been changing the landscape of our lives and work for even longer. Although the specific nature of these concerns are relatively new, the question of how we prepare students for the future is an enduring one and should always be at the forefront of an educationalist's mind. We may not know exactly what the jobs of the future look like so instead let's focus on what we do know.
We know that employers and jobs require both hard and soft skills and the balance of these varies accordingly. We know that many schools have embraced technology in the classroom. We know that it is common for people to change jobs and careers frequently throughout their working life.
Uncertainty aside, the soft skills that frequently feature in job descriptions are exactly the kind of skills we often see explicitly addressed and encouraged in schools. Skills of communication, teamwork, and problem solving are developed through subject choices but also in their delivery inside and outside the classroom. As students grow older and the stakes get higher, we often see a move away from a holistic approach to a narrower subject offering focussed on ensuring improving examination results. The soft skills become supplementary and it takes a savvy student to ensure that their CV demonstrates concrete examples of their soft skills in action. These soft skills are the reason many people head towards the manned supermarket till with a queue, rather than go straight to the self-services checkout. Our tolerance for "unexpected item in the bagging area" is lower than that of a slight delay by another person. For now, anyway. The technology will become more sophisticated and we need to make sure we have people who are adaptable and able to learn new skills, regardless of age.
We do not know exactly what the future of the workplace looks like but for today's educational landscape, we can adopt the good practice of the workplace. Continuous professional development is how we can ready ourselves for a changing world. Whether this be delivered through an online course, face-to-face, or a combination of the two, the opportunity to continually upskill and retrain is the only way to be ready for whatever is next. The success of Massive Open Online Courses (MOOCs), and fully online courses and degrees means that hard skills can be gained without always needing to return to a traditional educational model. This pervasive and accepted 'just in time' approach means the Learning and Development industry is booming and surely supports us in managing the changes ahead? By developing these hard, quantifiable skills, we are embracing the changes automation brings and, many argue, ensuring we work within the changing landscape and not against it.
Clearly this is a simplified logic and there are many factors at play. One of which was championed by one of my co-panellists, Dr. Tyler Dewitt, an educator and digital content author, who urged us to prepare for the age of robotics by ensuring students are taught to engage with technology through computer science and learning to code, rather than being only passive users of technology with no sense of the how. Through a careful curriculum offering, provision of extra-curricular events, and digital learning champions, students can access the range of skills and content that gives them the ability to diversify and be ready for a digital future that is still being defined.
Hannah Senel-Walp, Global Vice Principal at Pamoja, has served as a curriculum leader in UK schools as well as the British International School of Houston. Hannah has demonstrated success in raising student attainment standards and developing teacher support structures for the delivery of A-Levels, GCSE and the IB Diploma Programme.
Pamoja is an education technology company based in Oxford, UK. We provide schools, teachers and students around the world with progressive, flexible solutions that support the implementation of blended learning methodologies. Our offering ranges from content that is accessed via our digital platform, to online courses that are taught by our teachers.
www.facebook.com/pamojaeducation/
www.linkedin.com/company/pamoja-education/