'How the International Educator Certificate helped me grow and develop as a teacher'
Posted on 15th May 2018 in University Study, Canada, International Baccalaureate, Teaching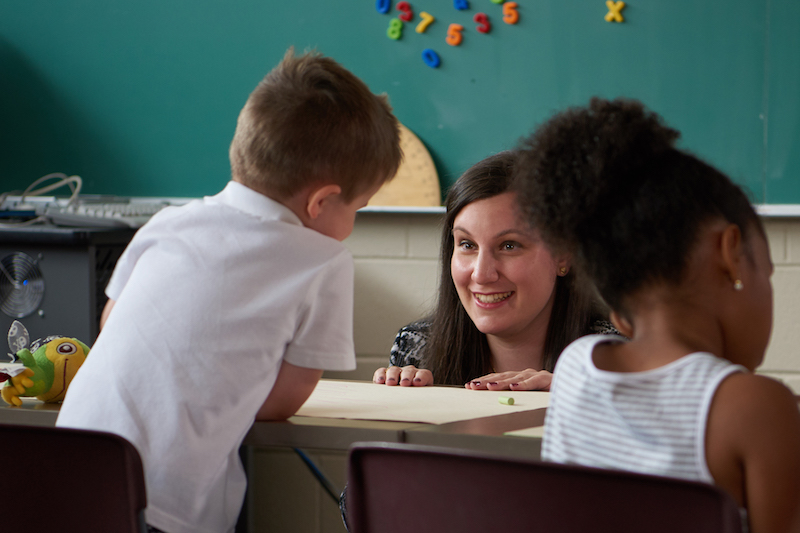 Q&A with Emilia Iacobelli, a University of Windsor alumna and International Educator Certificate for IB Certification recipient.
Why did you choose to complete the International Educator Certificate programme at the University of Windsor?
I chose the IEC Programme because I thought it would help me to further grow and develop as an educator. I wanted to learn more about developing students as global citizens, how to foster critical thinking skills and reflective practice in my students. UWindsor's online course format was the right fit for me.
How has it helped in your job search and in advancing your skills as a teacher?
My skills as a teacher have certainly advanced and provided me with an additional expertise that I can implement in various classroom settings. I have found many of the methodologies taught in the IB Programme can be transferred in to a traditional classroom setting.
Where are you currently working?
After graduating in May 2017, I was quickly hired in July as an Occasional Teacher for the Greater Essex County District School Board, in Windsor, Ontario, Canada. I completed my first long-term teaching assignment at a high school teaching Science and Mathematics. I absolutely loved it! This semester, I enjoy taking daily supply calls where I am afforded the opportunity to visit more of the schools in the board.
Where you able to fit IB studies into your daily routine?
I completed my IEC offered online through UWindsor at the same time as I was completing my Concurrent Honours Chemistry (with Thesis)/Bachelor of Education program. While challenging, the extra effort allowed me to add extra credentials to my resume.
The University of Windsor's International Educator Certificate consists of four online courses and a practical component. The practical component – Professional Learning Community (PLC) – is facilitated online.
Students can satisfy all certificate requirements fully online, from anywhere in the world in as little as eight months. Learn more about the program and enroll in one of the three intakes – January, June and September at uwindsor.ca/continuingeducation/iec.