How to complete Frankfurt School's Bachelor admissions procedure
Posted on 13th Mar 2018 in University Study, Germany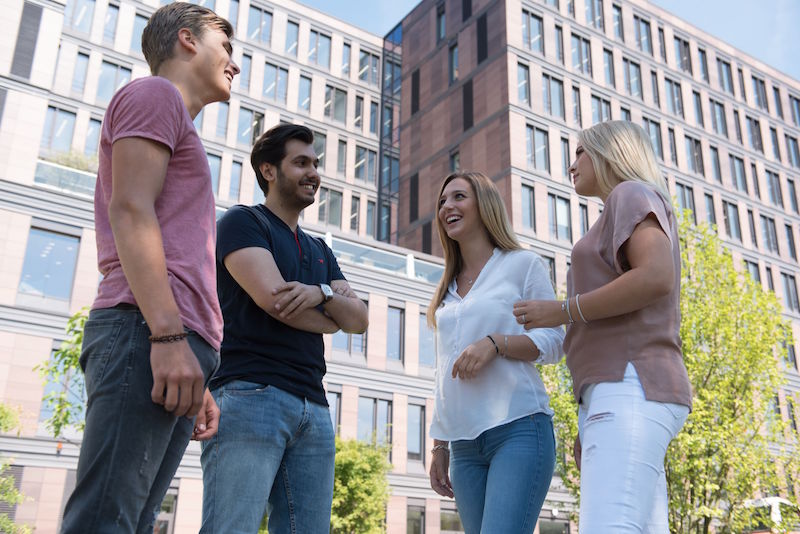 Dr. Matthias Catón, Frankfurt School's Programme Director for the Bachelor of Science in Business Administration, guides students through the process...
If you would like to be accepted onto one of our Bachelor programmes, you must first complete a multi-stage admissions procedure.
But what kind of people are we actually looking for, and what's the best way to successfully negotiate the whole admissions process? These are questions I often hear when I'm talking to prospective students.
The ideal Frankfurt School student
First of all, we don't have an "ideal" student. On the contrary, we're convinced that the best way to learn and gain valuable experience at university is for the student body to be as heterogeneous as possible. So please don't try and conform to some kind of imaginary "ideal type". We'd much prefer you to show us what makes you different and special.
The first step
Candidates for Frankfurt School must start by applying online, which also means uploading all the necessary documents online. Please note that you don't have to present your school-leaving certificate at this stage! To be accepted onto your preferred course as early as possible, you can apply to join us up to one year in advance. Simply send us your reports (predicted grades) you have at the time you decide to submit your application.
But we're not just interested in your grades. Your extracurricular commitments and your motivation are equally important to us. So please don't forget to mention things like internships, or your experience as a school representative, class spokesperson, captain of a sports team and so on – ideally supported by certificates, references or other documentary evidence.
Our Assessment Center
If your preliminary application is successful, you'll be invited to attend our Assessment Center. This will mean you've overcome the first hurdle, because we certainly don't extend invitations to all applicants – the process is much too involved for that.
The Assessment Center experience lasts for one whole day and consists of an analytical test, a knowledge test (on your general knowledge of politics, economics and history), an English test, and an interview.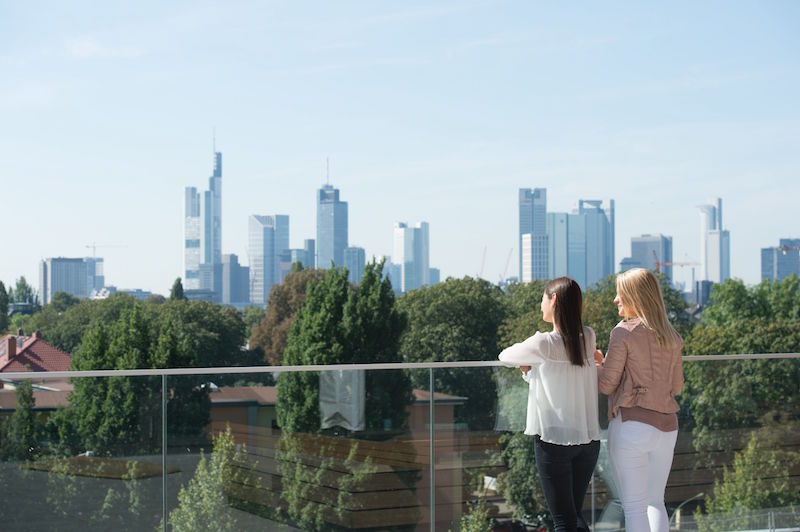 Four tips for successfully completing the Assessment Center stage
1. Do your research
First of all, make sure you know enough about the degree programme and Frankfurt School as a whole, not least so you can justify why Frankfurt School is a good choice for you. While you may think this is obvious, you'd be surprised by the number of applicants we meet who only have the vaguest idea about our institution and degree courses.
But you should also be well informed about current events – social, political and economic – across as broad a spectrum as possible, i.e. not just confined to business administration. Here, it helps if you regularly read newspapers.
2. Be genuine
Easier said than done! Almost everybody is tense and nervous – that's quite normal, and no interviewer will mark you down because of it. But don't ever try and play a role! Are you a reserved, thoughtful person? Then please don't try to project a dominant alpha persona just because someone once told you it would make a good impression. It's not easy to play a role so well that even experienced interviewers don't notice – pretending to be someone you're not almost always goes wrong.
On the other hand, that doesn't mean you can't do something to improve your self-presentation. If you're the quiet sort who prefers to answer questions as briefly as possible, make an effort to add a bit more detail. Remember: interviewers can only assess what you tell them. Or maybe you're more inclined to chatter away, unleashing a stream of consciousness that doesn't necessarily have anything to do with the question. In that case, make an effort to listen carefully and repeat the question to yourself in your head before you launch into your answer.
If you're not sure what kind of impression you make, ask your friends or parents. It's also a good idea to practice for the interview beforehand. Ideally, you should choose an interview partner who's a little older than you are and is already familiar with typical interview situations from his or her own professional experience.
3. Make sure you're well rested and arrive on time
If you're not travelling directly from the Rhine-Main area, we strongly advise you to travel the day before so you're relaxed and well rested when you arrive at the Assessment Center in the morning. Nothing is worse that turning up exhausted, maybe late, after a long overnight trip – especially on a day when you need to perform at your best.
4. Make sure you eat and drink during the day
The Assessment Center experience lasts from 9.00 a.m. through to roughly 4.00 p.m. So don't forget to eat and drink regularly, despite all the excitement! You'll be given a break at midday, during which you're welcome to have lunch in our cafeteria or get yourself a snack from our deli.
And what happens afterwards?
A few days after the Assessment Center we send you an e-mail informing you of the admissions committee's decision. If you've been nominated for one of the coveted Frankfurt School scholarships, we also invite you to submit the relevant application. If you've been accepted onto the course, we'll e-mail you all the contractual documentation over the next few days so you can sign the study agreement straight away.
Of course we're well aware that this is a big decision, and you'll want to think about it very carefully – we leave you plenty of time to do that. But you can be sure of one thing: once we send you our confirmation of acceptance, and assuming you feel good about it, opting for Frankfurt School will turn out to be a very good choice.
Dr. Matthias Catón is Frankfurt School's Programme Director for the Bachelor of Science in Business Administration. The programme has eight concentrations, four of them are completely taught in English. A political scientist by training, he has held positions in different organizations, including academia, an intergovernmental organization and the World Economic Forum.