Hunting for Beautiful Minds: H-FARM will award four scholarships to attend H-FARM International High School
Posted on 24th Feb 2021 in School News, Scholarships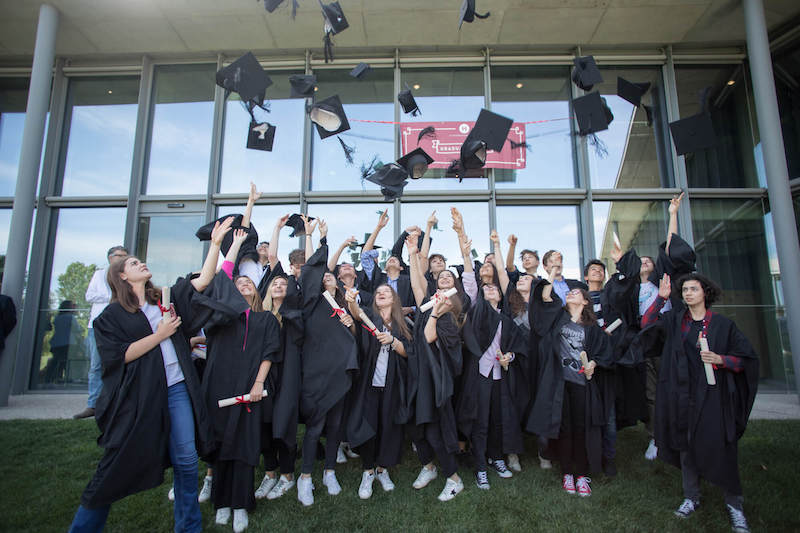 H-FARM has started selections to encourage talented students to apply for full or partial scholarships. Since H-FARM has always believed in a sharing community - where all the brightest minds can exchange ideas and grow together - the H for Human Foundation has launched Hunting for Beautiful Minds. H-FARM International School has decided to give concrete help to young people with a scholarship program for four promising high school students.
Studying in an IB World School can make a true difference. The IB Programmes give students distinct advantages by building their critical thinking skills, nurturing their curiosity and their ability to solve complex problems. Students undertake an educational pathway totally independent from government and national systems, while considering in the meantime both local and global contexts.
H-FARM has taken on the responsibility of allowing the most promising students to be part of this unique ecosystem because we strongly believe that excellent education must be accessible to those who deserve it.
Three time frames, two selection phases to be passed, four scholarships, and numerous opportunities for young people.
Applying for a Hunting for beautiful Minds scholarship is only possible during three different time frames - the Click Weeks:
from 22nd to 27th February
from 22nd to 27th March
from 26th to 30th April
Using the first Click Week as an example, from 12.00 a.m. February 22nd until 12.00 a.m. February 28th, students will be able to apply for the first test, to which they will have access only once they have met the registration requirements. Students will be asked to write a cover letter explaining why they should be awarded with a scholarship. The test will consist of questions on Coding, English, Logic/Mathematics and general culture and lateral thinking. The contest will include 4 separate challenges to assess academic preparation, imagination and critical thinking skills. Students who pass this first online selection phase will be welcomed to spend a whole day on Campus where - in compliance with safety regulations - they will be invited to take a test which includes an English exam - both written and oral - and a written Mathematics test. The best in the rankings will result from the average of both online and in-presence tests.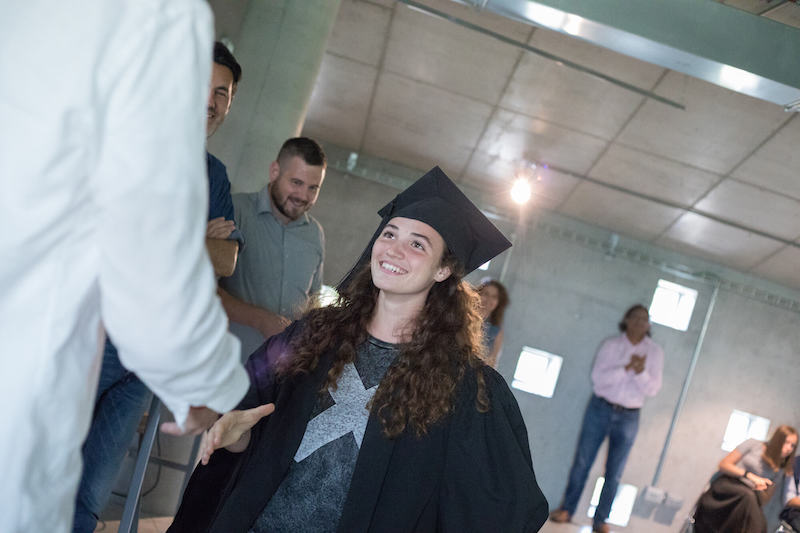 The High School of H-FARM International School is divided into 2 two-year programs:
The Middle Years Programme (MYP 4-5) is directly delivered by H-FARM International School and corresponds to International Baccalaureate's grade 9 and 10 or to the first and second year of Italian upper secondary school. The final two-year Diploma Programme (DP 1-2) corresponds to IB's grade 11 to 12 or to third and fourth year of upper secondary school and is provided by the International School of Talents on the H-FARM Campus.
There are four different types of scholarships.
Two consist of a 100% discount on the H-FARM International School fee, including the boarding service:
four-year full tuition scholarship from MYP4 to DP2
full tuition scholarship for the last two year of IB Programme (DP1 and DP2).
To be able to apply for this scholarship, the student's family must have an equivalent economic status indicator less or equal to euro 35.000,00 per year.
The other two scholarships provide a 30% discount on student tuition, including the boarding service:
one for the complete four-year high school program (MYP4 - DP2)
one for the Diploma Programme (DP1 - DP2).
The scholarship program has been made possible by the H for Human Foundation, H-FARM's non-for-profit foundation that aims to support and enhance students' potential through access to education of the highest quality.
Please apply at hbm.h-farm.com. You will then receive additional information on how to complete the registration process.