IB and World Academy of Sport partner to provide essential support for student athletes
Posted on 4th Sep 2017 in Sport, International Baccalaureate, Diploma Programme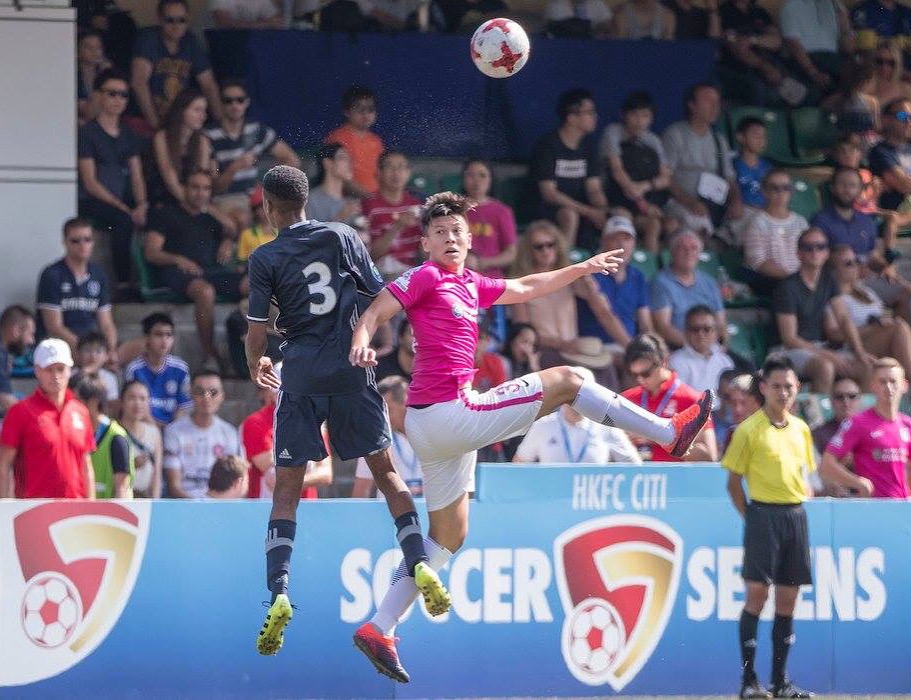 The International Baccalaureate (IB) has partnered with the World Academy of Sport (WAoS) to support student athletes aged 16–18 in managing the balance between academic study and training as high performing athletes.
The new partnership means that accredited schools, known as Athlete Friendly Education Centres (AFEC), that deliver the IB Diploma Programme (DP) will now offer their student athletes the option to extend their study and complete the DP over the course of three or four years rather than the standard two year period.
Adrian Kearney, Director of IB World Schools at International Baccalaureate, said: "The IB is proud to be supporting young athletes at this formative stage of their lives. Balancing training and competing at a national level of elite sport with their education is incredibly challenging for students and we want to ensure they obtain an excellent education that reflects their true academic ability.
"By extending the DP course to span three or four years, we hope student athletes will feel supported in their academic study by participating in a programme which is considerate of their time and wellbeing."
To be AFEC accredited, schools must meet defined criteria and demonstrate that the school understands the requirements of high performing athletes and strive to assist them via promoting athlete-friendly flexible policies and procedures throughout the school community.
Chris Solly, Director, at World Academy of Sport said: "Having a long background in high performance sport and also working with the International Olympic Committee, the International Paralympic Committee and many International Sport Federations we at the WAoS have seen first-hand the challenge of sporting icons struggling with competition retirement. We sought to address this at the formative stage of athletes' lives and there has been no better partner than the IB and its global network of schools to work with.
"Our International Advisory Board has also been instrumental in developing our AFEC accreditation and remain a driving force in supporting and developing this important initiative. For us this hard work over many years has established great trust amongst the IB and our sport partners and is now instilling incremental and systemic development for both sport and education. When we see the results that now hundreds of student-athletes lives are positively impacted due to the incredible work of the AFEC schools and their dedicated staff it is the only reward we set out to achieve."
The AFEC initiative, which launched in 2015, was set up to assess the issue of balancing student athletes' sporting and school commitments. Thus this initiative ensures that competitive athletes have access to a high standard of education, which is sensitive to their needs.
Student athletes who successfully complete their studies within a period of up to four years will be awarded the full IB Diploma. In order for schools and students to benefit from the partnership, the school must be accredited as an AFEC school and students must be recognised by the WAoS as being national level athletes.
Mark Swanston (pictured above), a student from Island School in Hong Kong, who has extended his DP study time to three years, said: "The extended study option has been nothing but a positive experience for me. As a result, Island School allows me to pursue my dream of playing football professionally whilst studying hard and staying fully concentrated on my education commitments.
"The wonderful teachers at my school fully supported my decision, dedicating their time to ensure I get a good balance between sport and academic. As a consequence, I made my professional debut in the Hong Kong Premier League at the age of 17, and will be hoping for many more appearances to come next season" said Swainston.
About World Academy of Sport
Known as 'World Sports Education Partner', the World Academy of Sport is a dynamic organisation passionate in the belief that sport can inspire and develop communities the world over. Through the power of education and sport, human legacies become tangible to provide long term positive impact through Athlete Friendly Education Centres.
World Academy of Sport (WAoS) develops and delivers learning programs for sport and event participants from athletes through to coaches, officials, administrators and managers through tailored educational programs. Benefiting organisations include International Sport Federations, National Sports Federations and National Governments as well as the International Olympic Committee, International Paralympic Committee and local organizing committees. Details of its programs and for further information, please visit www.worldacademysport.com