​IB Director General launches initiative to raise student aspirations in Kent
Posted on 28th Sep 2016 in International Baccalaureate, School News, United Kingdom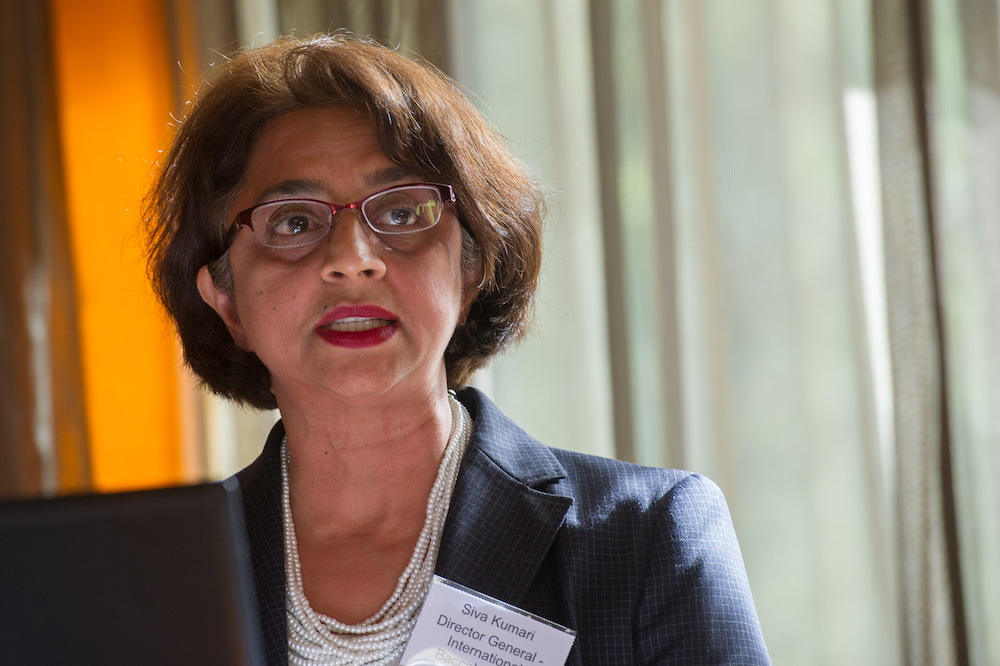 Dr. Siva Kumari, the Director General of the International Baccalaureate (IB) has officially launched the IB Career-related Programme (CP) project in Kent, UK. This unique initiative will raise aspirations and education attainment across the county.
Through the initiative, which has been developed in partnership with Kent County Council, 26 state schools in Kent will now offer the CP. The project is built on the success of the county's CP pilot which commenced in 2012. The pilot significantly improved students' life chances in deprived areas of Kent; the average pass rate of CP students in participating Kent secondary schools exceeded 93 percent. Two-thirds of last year's cohort progressed to higher education, many of whom were the first in their families to do so.
Kent CP pilot students have chosen a mixture of traditional academic and career-focused subjects to study at university such as English; journalism; computing; and finance and history. Many have opted to study outside of their home county in cities such as Edinburgh, Loughborough, Nottingham and Reading.
Guest of Honour, Dr. Siva Kumari, said at the event: "The IB believes that an excellent international education that meets or exceeds world standards is not the prerogative of the privileged. It must be provided to as many students as possible, regardless of their circumstances. We work with over 5,500 programmes around the world in schools of many kinds — international, local, state and independent — because our programmes can and should be taught at any kind of school, in any country of the world.
"We believe that the impact of IB programmes on students from all backgrounds — and the impact that those students can have beyond school — will help to make the world a better place. The IB philosophy inspires the schools to implement our programmes for students aged 3-19, aiming for rigour in critical thinking, and giving the child metacognition about learning. Students become lifelong learners who learn to apply their learning to geopolitical, social, and other issues that matter to them and to the world, and this brings content alive in engaging classrooms."
The CP provides Years 12 - 13 students with academic study and practical hands-on experience through an integrated package consisting of a minimum of two IB Diploma Programme subjects that are studied alongside a career-related study option such as a BTEC. It is built around a 'core' of personal and social development which prepares students for higher education, apprenticeships or image014.pngemployment; promoting enterprise and creativity.
Roger Gough, Kent County Council Cabinet Member for Education, said: "We would like to congratulate all of the schools and Headteachers that are part of this bold, visionary project. The CP brings together all different kinds of schools bridging vocational and academic studies. Thanks to this project we are now one of the largest hubs of IB schools in the world and this is something that we are extremely proud of."
At the event, CP alumni who were part of the Kent pilot showcased their experiences of the programme and the opportunities it opened for them. Gough continued: "There is huge scope for employer engagement and hearing from CP alumni today is real testimony to what the programme can do." Representatives from higher education as well as industry were in attendance to discuss the impact that the programme has on the workplace skills gap.
James Redman, a Sevenoaks alumni and now Project Engineer at Laing O'Rourke said: "Pure academic subjects are the bedrock of education but students also need to develop a set of skills to ensure they are workplace ready so that employers are not dedicating time to upskill students. The qualities that the CP develops in its students are personal skills you would normally see on a job description – this is something that has not yet been seen within a curriculum. This programme is developing intellectual freedom in its students; the CP isn't teaching students what to think but how to think."