IB students at Bromsgrove School record highest ever average score
Posted on 6th Jul 2017 in School News, International Baccalaureate, Diploma Programme, United Kingdom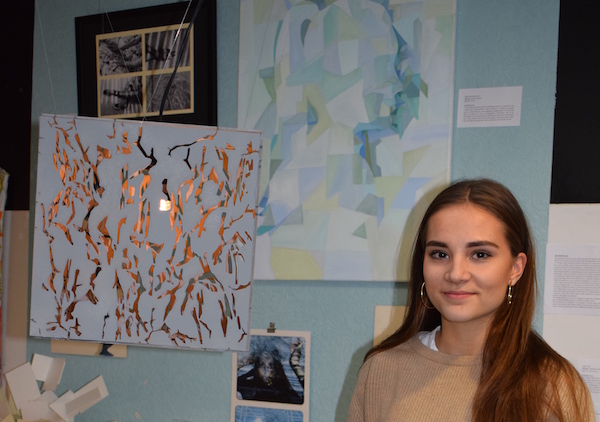 International Baccalaureate Diploma students at Bromsgrove School have this year recorded the School's highest ever average score of 38.8 points.
The Diploma is scored from maximum of 45 points with all pupils required to study a variety of subjects including maths, English, a language, a humanities subject, an arts subject and a science as well as undertaking independent in-depth research for an extended essay, a Theory of Knowledge course and a non-academic element of Creativity, Activity or Service.
Every student entered gained their diploma with half of them receiving formal recognition of their bilingualism. More than two-fifths of pupils scored 40 points or more with the 'average' candidate scoring the equivalent of more than four A* grades at A Level.
Speaking about Bromsgrove School's International Baccalaureate results, the Director of the IB Programme Dr Michael Thompson said that he was bowled over by the pupils' achievements. "We are absolutely delighted by the average of 38.8 which places us amongst the very top IB schools in the country. This is a demanding course and students and teachers have once again excelled."
Comparing the results to the more traditional A level grades, 40.3% of Bromsgrove's IB students scored level 7 which is equivalent to an A* at A Level, with 88% scoring at least level 6, equivalent to an A grade at A Level.
The overwhelming majority of this year's cohort will begin their undergraduate studies at prestigious Russell Group universities such as St Andrews, UCL, Imperial and KCL, but a number are looking forward to studying abroad at Chicago, NYU Abu Dhabi and the University of British Colombia.
The photograph shows IB student Hanna Fastrich with her Visual Arts Display.

Bromsgrove School is an IB World School in the UK offering the Diploma Programme. It has 1300 pupils with over 400 pupils in the sixth form.