IB World Schools Yearbook 2018 now available!
Posted on 19th Jan 2018 in John Catt Publications, International Baccalaureate Tweet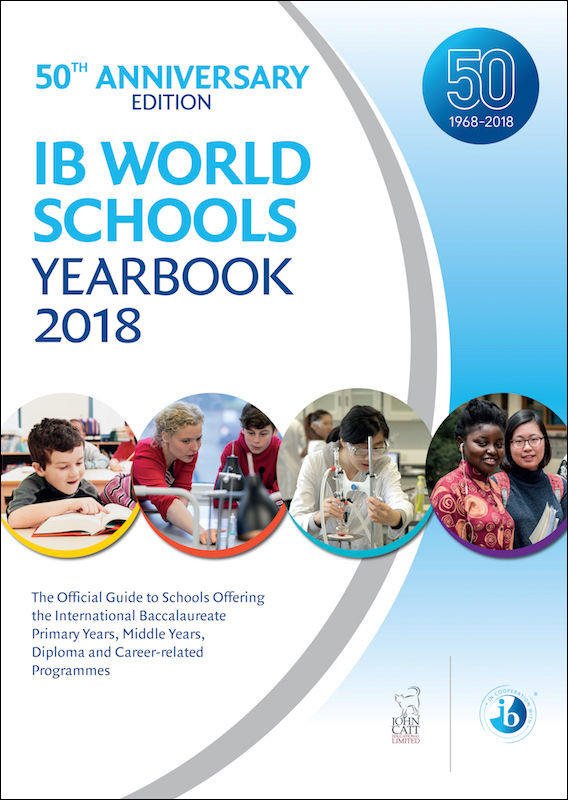 John Catt is very pleased to announce the publication of the IB World Schools Yearbook 2018 – 50th Anniversary Edition.
The Yearbook is officially published on Monday (January 22) and is now available to download and order from this site.
This year marks the 50th anniversary of the International Baccalaureate (1968-2018) and we are delighted to help the IB celebrate.
The new edition features profiles of more than 300 IB World Schools and key information on more than 4,700 schools and colleges.
It includes essential information on the IB and its programmes – including a welcome message from Director General Siva Kumari and Chair of Governors George Rupp.
The Appendix section offers information on DP subjects offered in 2018, advice on universities that acknowledge the IB diploma, those that offer scholarships to recipients of the IB diploma
To order a copy of the 2018 Yearbook please visit our bookshop.
You can download an e-version of the Yearbook from a link in the top bar on the homepage.