Interested in a career as a doctor, veterinary surgeon or scientist? Find out what the University of Glasgow has to offer
Posted on 30th Oct 2019 in University Study, United Kingdom, Diploma Programme, Summer School Tweet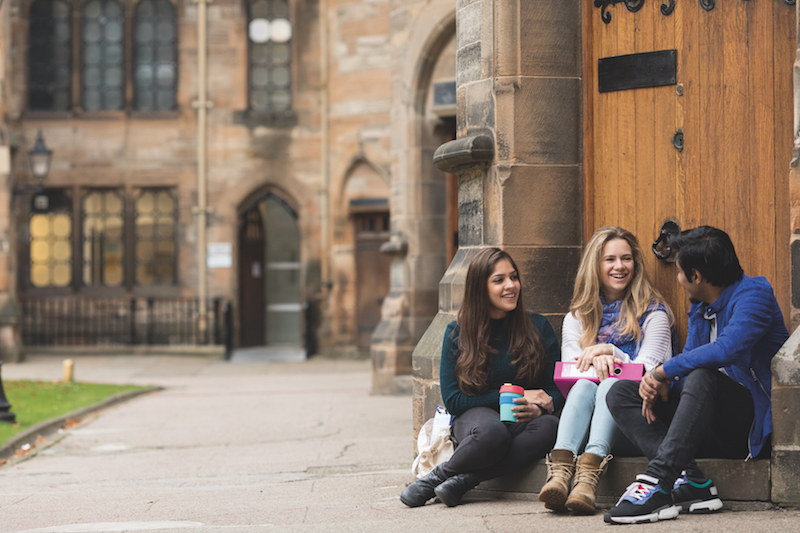 Are you considering your subjects for the IB Diploma? Are you interested in studying Medicine, Veterinary Medicine or Life Sciences at a World Top 100 University?
The University of Glasgow is launching a unique Pre-University International Summer School, hosted by the College of Medical, Veterinary and Life Sciences in 2020. Our credit bearing International Summer School program enables high school students to choose from three distinct pathways to prepare for a career as a Doctor, Veterinarian or Scientist. Our Veterinary Medicine and Life Sciences tracks provide the opportunity to gain a conditional offer to the University of Glasgow upon completion of the summer school. Furthermore, the students will experience what it is like to study at an international university and engage with staff who can help guide and inform them about their chosen subject as well as career paths and key opportunities.
The IB is a qualification that is highly regarded and recognised as undergraduate admissions criterion to our degree programs. This means that IB students are eligible, and are qualified, to apply for direct access to Veterinary Medicine, Medicine or many of our disciplines in Life Sciences without the need to do (or complete) an undergraduate degree first. Due to the nature of the Scottish degree system, professionally accredited subjects like Medicine and Veterinary Medicine are undergraduate courses and are 5 years in duration. Upon graduation students are qualified to practice in their respective field. Interestingly, for those students studying Veterinary Medicine, their qualification from the University of Glasgow is dual accredited meaning they are qualified to practice in the UK and the USA.
The Pre-University International Summer School invites applications from those students who are on track to graduate in the summer 2021 from high school, beginning their University career in the fall of 2021.
Successful applicants will spend Summer 2020 at the University of Glasgow returning to their school with a conditional offer to begin their studies in the fall of 2021 at the University of Glasgow, if they so choose, in either Veterinary Medicine or Life Sciences. Those students who wish to pursue the Medical track will receive 10 university credits and are encouraged to use their Glasgow experience as a key element in their application to medical school
The University of Glasgow recognize and value the IB as a qualification. We are seeking to raise awareness of opportunities that enable students to engage in their careers and embark on their professional work after the completion of their undergraduate studies.
Our applications open on the 1st of November, information on how to apply is available on our website.
With over 150 years of veterinary excellence and ranked 1st in the UK, the School of Veterinary Medicine is preeminent in teaching, research and clinical provision, and attracts students, researchers and clinicians from around the world. Our research places us amongst the world leaders in global animal health and we are one of only six Veterinary Schools in Europe to have achieved accredited status for our undergraduate programmes from the American Veterinary Medical Association.
Glasgow has a long-held and outstanding international reputation in veterinary research, which continues to this day. Glasgow was ranked top amongst the UK veterinary schools for research quality in the Research Excellence Framework 2014.
Our School of Veterinary Medicine attracts students, researchers and clinicians from around the world. The School has approximately 200 staff (academic, research and support) with 60 research students (including clinical scholars) and 700 undergraduate students.
Some of the facilities within our internationally accredited school include:
the award-winning Small Animal Hospital – our animal hospital has magnetic resonance imaging, alongside computed tomography and radiotherapy all under one roof
the Weipers Centre for Equine Welfare, which offers services for anaesthesia, diagnostic imaging, lameness therapy, equine surgery and medicine
the Scottish Centre for Production, Animal Health and Food Safety, which offers expertise in ruminant medicine, population health and animal welfare. Production animal medicine teaching is supported by purpose-built premises at the Vet School and a 190-hectare commercial farm and research centre at Cochno, 15 minutes from Garscube (5 miles north).
Our vision is to create an exciting, innovative and evolving educational experience that prepares our students for a rewarding lifelong career; to conduct high quality animal health and biomedical research in partnership with our college institutes to inform policy and practice; and to promote knowledge and excellence in the application of veterinary medicine. Our aim is to inspire both staff and students and we cherish the values of integrity, creativity, openness and academic freedom.