King Edward's Witley welcomes new Deputy Head
Posted on 21st Nov 2019 in School News, Appointments, United Kingdom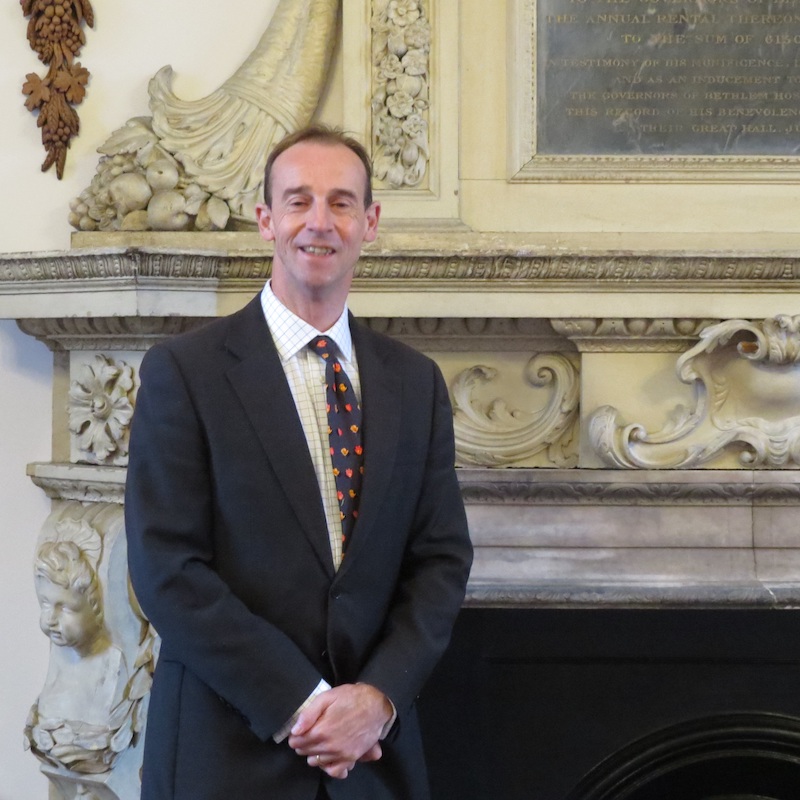 David Corran has been appointed as Deputy Head at King Edward's Witley.
Mr Corran brings a wealth of experience to the role, having worked at some prestigious independent schools, in addition to teaching overseas. He joins the School following a year at Millfield School in Somerset where he was Head of Department (French).
Previously, Mr Corran has served as Deputy Head Pastoral at Charterhouse and, before that, Head at Lichfield Cathedral School, Staffordshire, an independent co-educational day school for pupils from nursery to 18 years. He was also a boarding Housemaster at St Edward's Oxford, another co-educational boarding and day school for ages 13-18, where he also played and coached squash at the school and in the nearby Professional Squash League club. It was at 'Teddies' that Mr Corran became a work colleague of Mrs Joanna Wright, the newly appointed Head of King Edward's Witley.
After graduating with an MA in Modern Languages from Christ Church, Oxford, Mr Corran initially joined his family picture-framing business, then started training as an accountant. It was during this period that he began playing hockey for Guildford HC and Old Cranleighans. When he received an invitation from his old Housemaster who was then Rector (Head) of Peterhouse, Zimbabwe's only HMC school, to establish the school's new Spanish department, he jumped at this chance which ignited his abiding love of teaching and the diverse, communal life of boarding schools. He taught French, Spanish, flute, coached hockey and directed plays.
When the economic and political situation in Zimbabwe began to show signs of unrest, Mr Corran returned to the UK and joined Radley College, a boys' boarding school for ages 13-18. During his stint there he undertook his formal teaching qualification, leaving to join St Edward's where he stayed for eleven years.
The role at King Edward's enables Mr Corran to bring his extensive leadership, management, teaching and pastoral care experience to bear on a broad portfolio which includes the role of Designated Safeguarding Lead.
Commenting on his appointment, Mr Corran says, "I'm proud to be part of this wonderful School and to contribute to the next chapter in its history. We started the year with two new leaders both keen to build on the achievements of our respective predecessors and steer King Edward's towards further success. The diversity, inclusivity and kindness that I've witnessed in this special school represents a rare find. My main interest will be on the pastoral side and I've already been blown away by the strength of character of the pupils that I've met who exude a combination of feistiness and respectfulness, presenting themselves as independent, forwarding-thinking achievers. I'm excited at the prospect of joining such a dynamic community."
Mr Corran now enjoys cycling (especially in his home near the French Pyrenees), squash, walking, classical music and wine-tasting. He will be living on site at the School during the week with regular commutes to the South-West to join his family in Sherborne, where his two daughters (aged 14 and 16) are at school and where his wife is the Director of Sixth Form at the girls' school.