Luanda International School secondary students engage in Community Camps and CAS trips​
Posted on 20th Oct 2023 in School News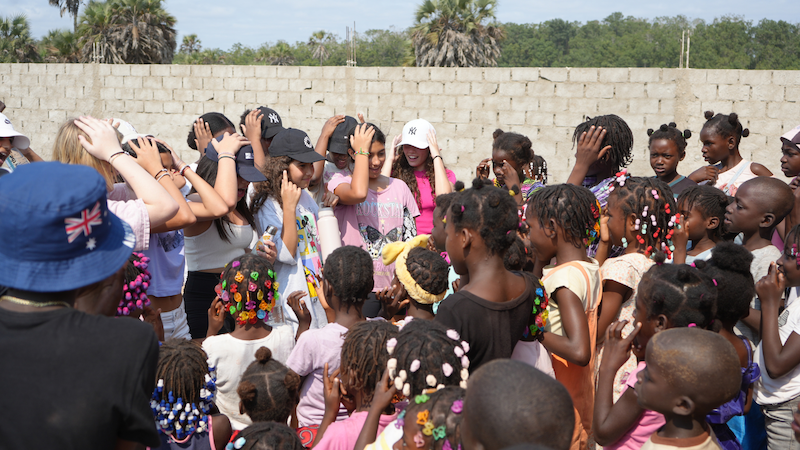 Over the past week, LIS secondary school students embarked on a remarkable journey to explore the picturesque locales of Barra do Kwanza, Cabo Ledo and Mussulo. Students from Year 7 to Year 13 eagerly participated in a series of Community Camps and CAS trips that not only broadened their horizons but also instilled in them a sense of social responsibility.
The Community Camps allowed LIS students to connect with the local communities and grapple with the multifaceted challenges faced by the residents in these areas. The students were not tourists, they became actively involved in community-building activities that demonstrated their unwavering support for the local population.
Among the standout initiatives was the remarkable work carried out by the LIS Changemakers, our Year 13 students. These young leaders exhibited their empathy and community-building skills by conducting interviews with various residents of the Barra do Kwanza community. However, their efforts extended far beyond conversation. They worked diligently to provide tangible solutions to the community's pressing issues. Their innovative approach also included creating a fun and creative environment for young students to learn and fostering a sustainable platform for future projects aimed at supporting families in need.
Not to be outdone, students from Year 7 to Year 11 showcased their commitment to community engagement and environmental responsibility:
Year 7 students went on a plantation adventure with OTCHIVA, an NGO dedicated to protecting mangroves in Mussulo. By doing so, they contributed to the preservation of mangroves, which are crucial coastal ecosystems. This experience deepened their understanding of the vital role that mangroves play in environmental conservation.
Year 8 students actively engaged with younger children from local communities in Barra do Kwanza. Their interactions not only brought joy to the children but also provided a valuable educational experience for both the older and younger students. This kind of outreach helped them build a stronger connection within the community.
Students from Years 8, 10 and 11 demonstrated a commendable commitment to environmental responsibility by actively engaging in beach cleanup activities. Their dedicated efforts in collecting trash and advocating for the protection of marine life made a significant impact on reducing pollution and conserving the pristine beauty of Cabo Ledo's coastal areas.
Year 9 students had the unique opportunity to visit Quiçama National Park. They were able to interact with the park's diverse array of animals, gaining valuable insights into the importance of wildlife preservation.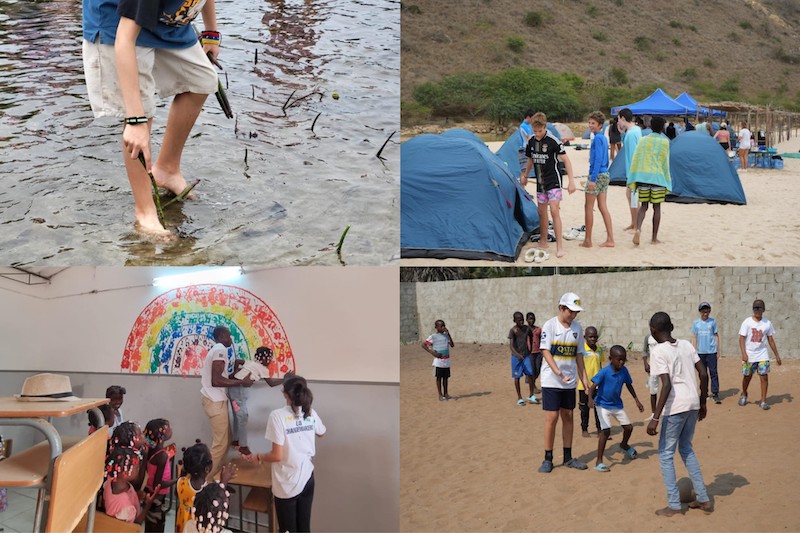 Throughout their community camps, LIS students radiated joy and enthusiasm. Their actions demonstrated the genuine value they place on community involvement, as well as their understanding of the importance of caring for others and the environment.
The events that took place in three days were not only an educational experience, but also a heartwarming display of solidarity between LIS's students and the local communities. The impact of their efforts will undoubtedly be felt for years to come as they continue to inspire positive change within the region.
Luanda International School's commitment to holistic education, community engagement, and social responsibility shines brightly through the experiences of our secondary school students. These Community Camps and CAS trips are a testament to the school's dedication to nurturing well-rounded individuals who understand the significance of making a positive impact on the world around them.