Maldives trip inspires new ecology projects for Aiglon students
Posted on 12th Jun 2018 in School News, Diploma Programme Tweet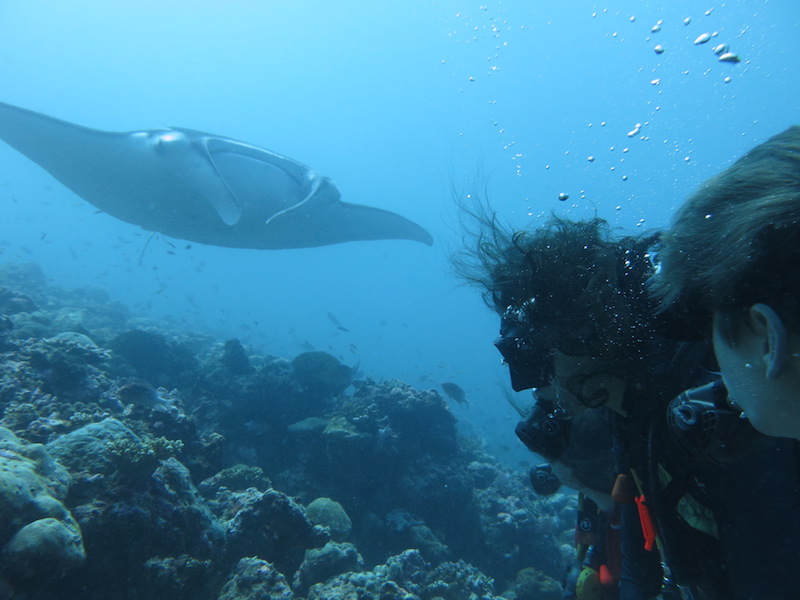 For a number of years Aiglon students have been involved with international projects.
Last year Aiglon sent a team of students to the Maldives on a CAS (Creativity, Action, Service) project. The trip was run in collaboration with a team of Year 12 & 13 students who used the planning of the trip as part of their IB CAS requirement. This was a new venture for Aiglon but the trip proved very successful, with all those involved learning new skills. Several members of the team from last year wished to share their experience by extending the original CAS project, running a second edition in 2018.
A particular emphasis this year was to investigate how we can establish a marine ecology element. Initial ideas include: the impact of tourism and ecotourism; the impact of increasing temperatures on coral bleaching; the impact of diving on pelagic fish species; understanding the reasons for the low uptake of renewable technologies. The 2018 trip has successfully spawned an offshoot project to Thailand in 2019 where students will learn how to ecologically survey coral reef. This will enable them to survey any reef around the world and feed the data to the University of Queensland, Australia.
The project enables students to gain a variety of skills, including: marine mapping, underwater photography and the use of Nitrox (enriched air). The trip will be based on Ari Atoll which has 50 regularly inspected dive sites.