New Global Studies programme takes students to New Zealand
Posted on 23rd Nov 2018 in University Study, New Zealand Tweet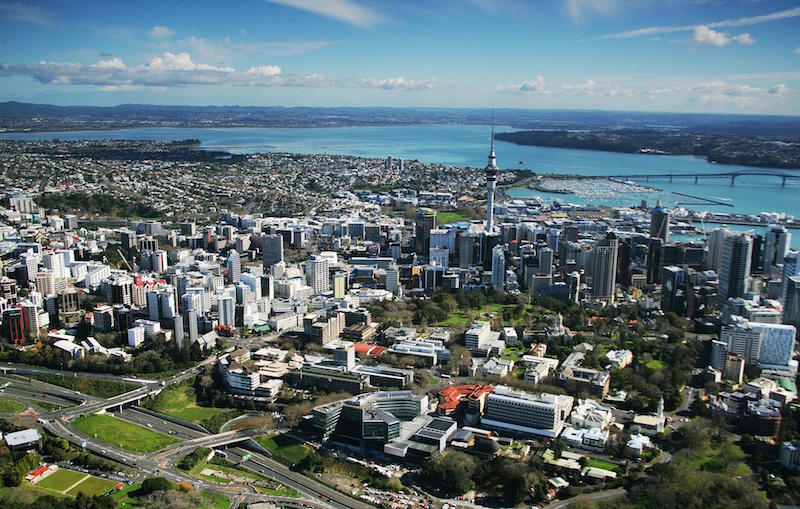 The new Bachelor of Global Studies programme at the University of Auckland in New Zealand has attracted students from all over the world. Tomas Kessel (Norway) Riley Stevenson (Australia) and Lina Seah (Singapore) share their experience of the programme so far, and what they like about studying and living in Auckland, New Zealand.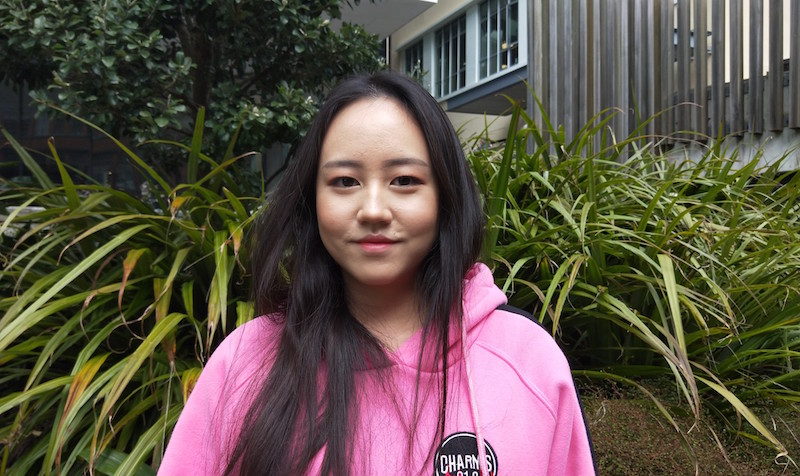 Lina
I am originally from Singapore and moved to New Zealand when I was nine years old. From a young age, I always liked the idea of travelling the world whilst working in the field I choose to make my profession. I am also highly interested in how our world works, how it has changed over time and the surfacing of different norms made possible by how connected we are now. When struggling to decide which degree to apply for, I came across the new Bachelor of Global Studies. The moment I saw the "International Relations and Business" major offered under it, I was sold.

The Bachelor of Global Studies teaches you the importance of cross-cultural communication and being able to understand people of different backgrounds. Thus, whilst studying in the University of Auckland in the hub of multiculturality, it is the ideal space for me to sharpen my communication skills and associate with others who are both similar and different to me. I absolutely love the fact that city campus is located at the heart of the city. The University is bustling with life and the energy really rubs off on you!
One of the best characteristics of the degree is its versatility and flexibility. Within my chosen major, International Relations and Business, I have the opportunity to take courses both in Commerce and Arts. Courses explore the global economy and how it operates, as well as how global politics have and continue to evolve. Additionally, the degree strongly encourages you to take exchange programs in relation to the language you have chosen to learn. So, as a lover of travel and experiencing all the cultures beyond our little home of New Zealand, this aspect is definitely one of my favourites!
I want to be involved in the legal field for organisations, perhaps the United Nations, and companies that transcend national borders, operating globally. The Bachelor of Global Studies covers so many areas; from economics to politics to environmental law and of course, languages, and that puts you in a really strong position for any global career you pursue!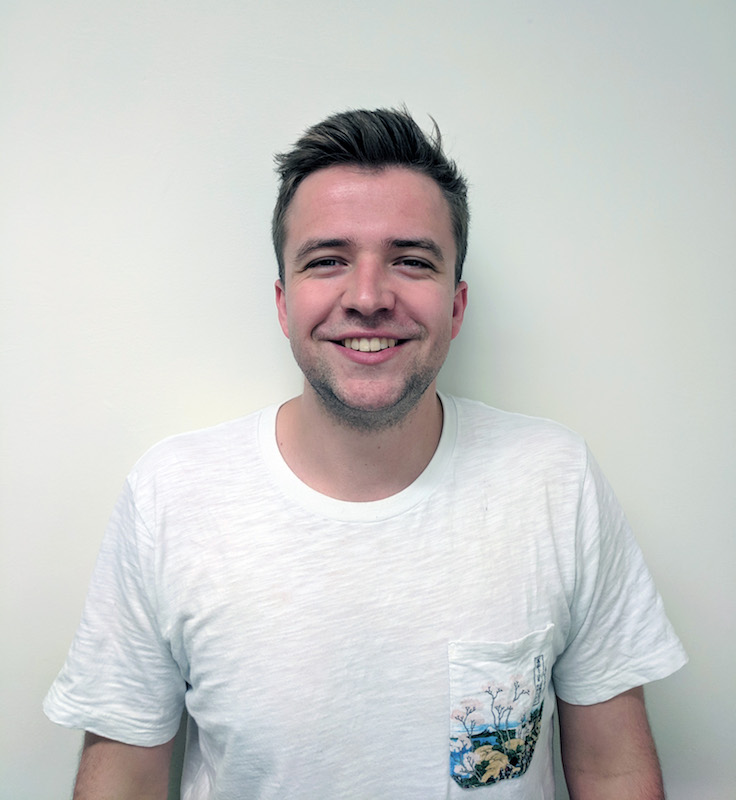 Tomas

I came to New Zealand five years ago on an exchange and I really enjoyed the kiwi lifestyle so I decided to come back. The people in New Zealand are great – they're friendly and it feels easy to talk to anyone. Most people in Norway choose either America, the UK, Europe or Australia to study abroad, and I wanted to do something a little bit different.
I chose Global Studies firstly because of my personal trends. I've travelled quite a bit, lived in many countries and the Global Studies degree opens up the possibility to work internationally. Studying Global Studies gives you the opportunity to look at human rights, international politics, international business, and environmental issues. Furthermore, and what was a big win for me, is that you also study a language over four semesters.
The University of Auckland is the biggest university in New Zealand and it's in the centre of Auckland which is the biggest city here. I really like the fact that it's so central and big. That might be off-putting for some people but because of its size it has a lot to offer. The support staff are great and it's really diverse. There are a big range of groups like sporting groups, social groups and social things to do here so you're not just going to be a face in the crowd. It's also a university that is well recognised globally and has good connections.
Coming to New Zealand is a once in a lifetime opportunity. I know it might seem scary to leave home and step out of your comfort zone, especially because New Zealand is so far away, but jumping straight into it is what I would encourage you to do – and that is what Global Studies is all about too!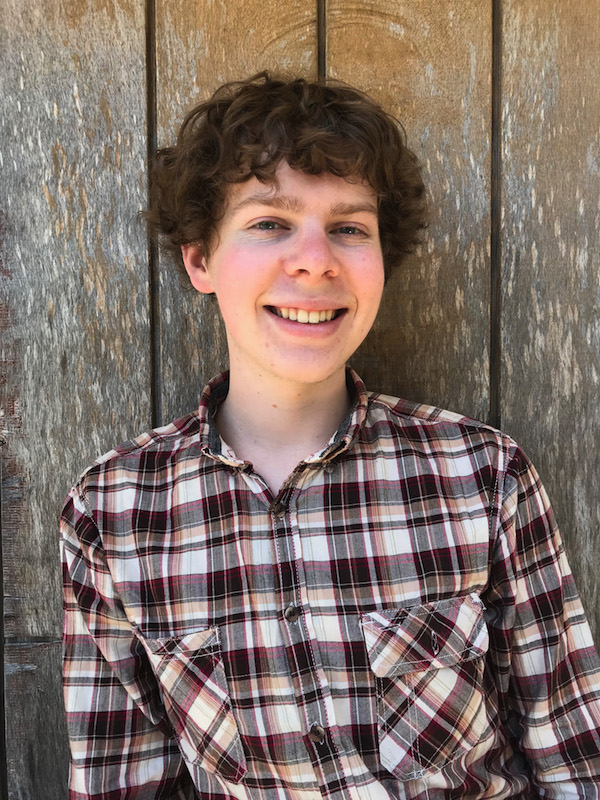 Riley
I'm originally from just North of Brisbane, Australia. I decided to take the Bachelor of Global Studies as I've always wanted to learn a language, but not as the complete and sole focus of my studies. The language component along with my passions and interests in politics, geography and business made the Bachelor of Global Studies a desirable and exciting field of study to focus on.
I enjoy the interdisciplinary aspect that Global Studies takes, the fact that I'm a student in both Arts and Business without doing a conjoint is great. I draw expertise from both faculties and can apply them to a variety of contexts and courses of study, for example drawing my knowledge of economics and applying it to politics, or history to intercultural communication and area studies.
I really enjoy the University of Auckland's facilities and opportunities they offer to students whether it be through seminars, scholarships, or workshops. There's so much they make available for their students to see, take part in and experience as a young citizen.
Auckland is one of the most diverse and multicultural places in New Zealand so there's so much to experience and see, there's always some kind of activity or event on – the city offers so much.
I'd love to pursue a career within an international company, specifically in negotiations, but due to the many forms Global Studies takes I know that my interests in other careers such as trade, security, and policy are viable options.
Discover more about the Bachelor of Global Studies at the University of Auckland in New Zealand here: