New opportunities available to study at UWC
Posted on 7th Oct 2019 in School News, International Baccalaureate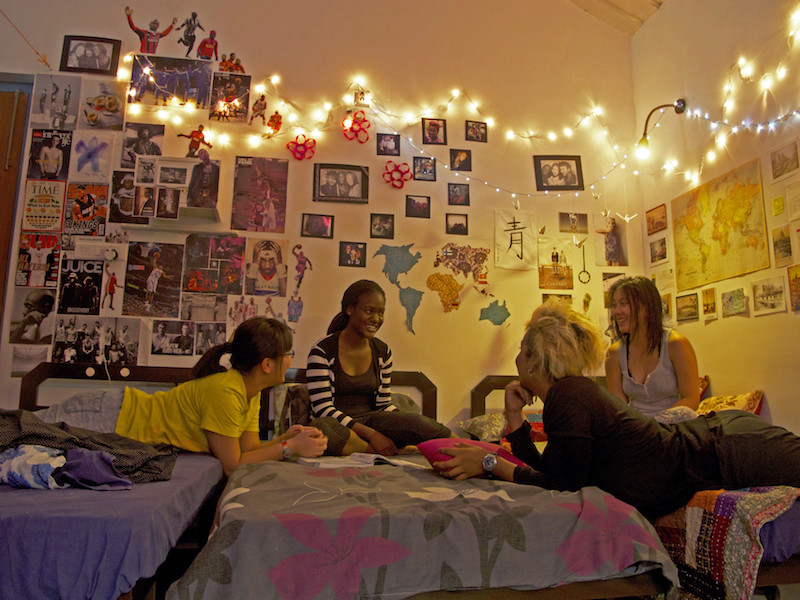 Applications are open for students who want to become changemakers to spend their last two years of high school at one of the 18 UWCs (United World Colleges) around the world. More than two thirds of places for entry in 2020 are reserved for applicants in need of financial assistance, either on full or partial scholarships.
Students are selected based on their potential and motivation to make a difference in today's world, independent of their socio-economic means. To date, more than 60,000 graduates have had the opportunity to receive an international education at UWC and pursue the world-recognized International Baccalaureate Diploma Programme (IBDP).
"How do we educate today's youth to ensure they can develop the globally-minded, ethical, compassionate leadership skills we so desperately need to make constructive change happen? What happens when local students, survivors of conflict, and future queens study and live side-by-side for two years? How do we teach young people to be curious in their learning and become compassionate, committed and active members of their local community? That is what a UWC education addresses," says Jens Watlermann, Executive Director, UWC International.
UWC is a global network of 18 boarding schools on four continents sharing the belief that education can help create a better world for everyone. Students come from a very diverse range of socio-economic, religious, national, ethnic and cultural backgrounds. They live together, study the rigorous IBDP and learn the skills to become tomorrow's changemakers. UWC's focus on community and action empowers students to believe that no issue is beyond solving, and no group is beyond help. While the youngest generations are often told that some things can't be changed or that some problems can't be resolved, UWC believes that saying "can't" won't help.
"As I look back at how my journey started, I can confirm what Nelson Mandela said about education: 'it is the most powerful weapon you can use to change the world'. Indeed, the education that I received at UWC not only changed my life but it gave me the tools and the grit to try to make the world a better place for young people." A graduate of UWC Red Cross Nordic (2003-2005), Hans Cabra grew up in Bogotá, Colombia. He never imagined his life would take him to some of the most prestigious educational institutions in the world, where he would learn how to best serve his home community and others like it. Hans is now completing a PhD in Educational Leadership and Policy Studies at the University of Vermont, and has dedicated his life to create educational opportunities for youth, promoting social justice and equal opportunities for all.
Applicants who need financial assistance can apply to UWC through their UWC national committee of residency or citizenship - these volunteer-based UWC selection bodies are located in over 150 countries. Students who do not need a scholarship can apply through the Global Selection Programme (GSP). The deadlines for applications through the UWC national committees are available on www.uwc.org/applicationdeadlines. Applications via the GSP will be accepted on a rolling basis. For more information on how to apply, visit www.uwc.org/howtoapply.
Read more about UWC IB World Schools here.