Non-academic skills that will help you succeed during university
Posted on 25th Aug 2021 in University Study, Australia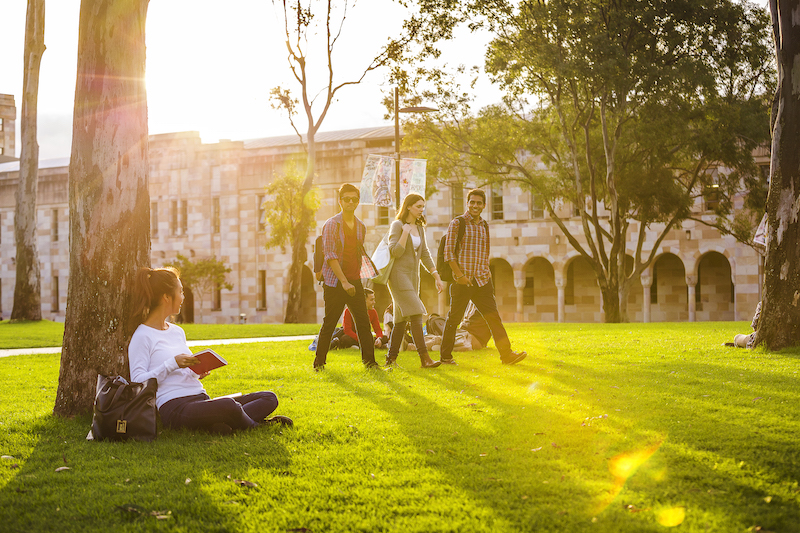 University is a holistic growing experience where you expand your mind and work towards your future career. But it isn't just about academia (although this is very important).
You're in the big leagues now. This may be the first time you will live independently and away from your family. Aside from kicking your study goals, you will be managing your own schedule, navigating group project work, making new friends, and looking after yourself. You might even move into a shared house or apartment with other students. All while working towards earning your degree.
Non-academic skills may be what determines your success in university and even the future workplace. If you cannot manage your time effectively, get along with others and look after yourself in times of stress, you may experience burnout.
If this sounds overwhelming, don't worry – there are so many things you can do now in high school to help you prepare to thrive at university.
Luckily, The University of Queensland has some helpful tips and advice on essential non-academic skills that will help you succeed during university and beyond.
Adaptation to technology – 21st Century skills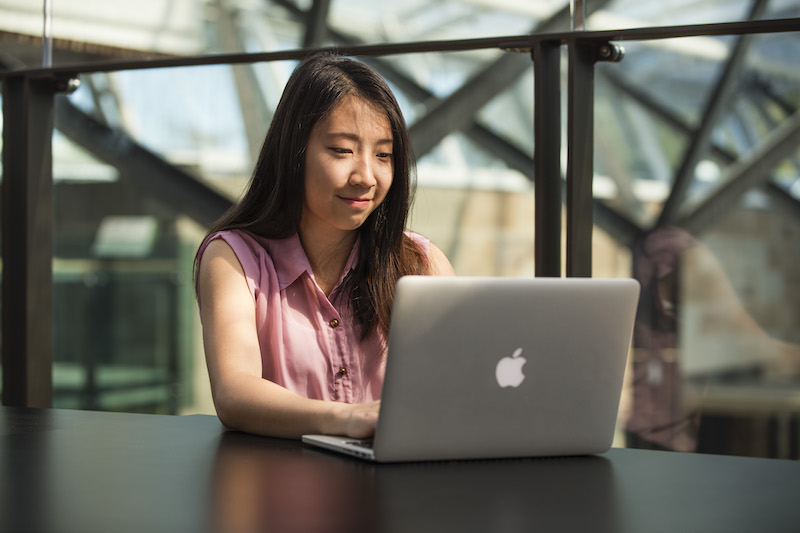 Luckily, you have an advantage here as a so-called 'digital native'. Even if your studies aren't STEM-focused, you will still have to get comfortable with using digital tools during your studies. At university, you will use many different digital platforms that are designed to help you manage your workload, time and access services.
Some examples of these tools might be:
Platforms for choosing, enrolling and scheduling timetables for your courses.
Using online research tools.
Accessing online course materials.
Online communication platforms for your courses, such as Blackboard.
Using an email client like Outlook for writing emails.
Most student services are accessed electronically.
If you feel that you need to build your confidence in this area, there are plenty of free online resources that may help. There are many online platforms that have courses to help you with everything from mastering Microsoft Office Suite to writing effective emails.
Once you begin your university study, there are also support services available to help you succeed. UQ's Library Services for students allows students to access your course readings, get help with assignment essentials, and access training to upgrade digital, software and research skills.
Dr Angie Knaggs from UQ's Faculty of Business, Economics and Law says that you don't need to be an expert on all types of digital tools, just the ones that will serve you.
"When I first started at University (back in the day!) I thought I needed to be an expert on all sorts of software and technology and it was really overwhelming. What I soon realised is that it's not about being an expert on every single tool, or piece of tech or specific app (we called them computer programmes then!) but actually it's about understanding that they are just tools. The key was learning how to work out what tool I needed and when."
Time management and organisational skills
The ability to plan and juggle a personal schedule is a big one – and a skill that future employers will value. Your university week will look a lot different from your high school week. You will have classes at different intervals and days, extracurricular activities, study meetups for group assignments and your own study time. Did you know that it is recommended to study 8-10 hours for each subject? For a student studying four subjects, that's equal to a full-time job.
Aside from study activities, you will also have to make time for socialising, wellness and exercise, and shopping for food and personal goods. This is especially important during high-pressure times like exams and assessments. You still need to eat well, live a balanced lifestyle and keep healthy.
Professor Susan Rowland from UQ's Faculty of Science says that the ability to manage your time is one of the most important factors to succeed at university.
"The freedom of university is amazing, but freedom comes with responsibility. At university, you are a student but you are also an adult. This is very different to school, where you are given a lot of external structure and constant reminders to hand in your work. Students who succeed at university are organised and they take ownership of their learning.
Read your email, make yourself a calendar with all your assessment items on it, and keep up with your classes. You don't have to do perfect work all the time, but you need to keep on top of the semester. Treat university like a job – show up every day and be prepared to put in effort."
If you need help with your organisational skills, technology is your friend! Make use of your personal calendar, reminders and apps available on your device. Check out UQ's recommended organisational tools, including calendar and planner applications, project management tools, and to-do list tools.
Emotional Intelligence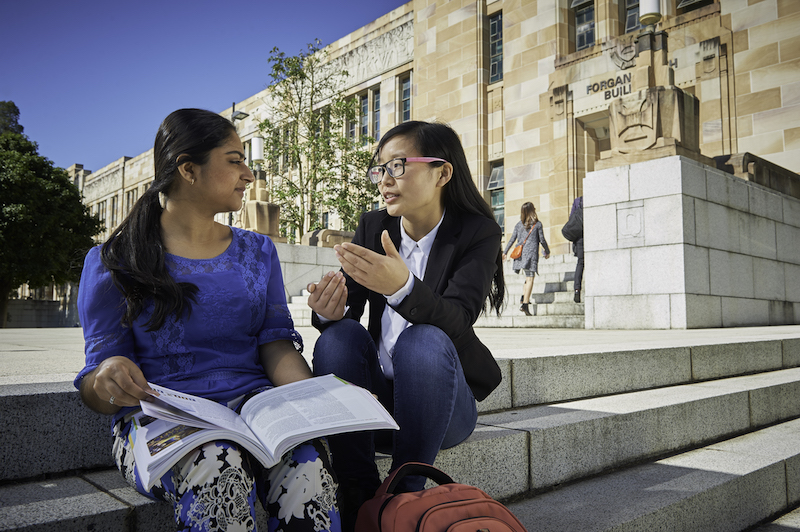 Simply put, emotional intelligence is your ability to manoeuvre and interact with your own emotions as well as those of other people. Emotionally intelligent individuals are better equipped to deal with negative emotions that might disrupt learning and dealing with anxiety when the pressure is on (such as exam times). You'll also be better at taking criticism on board without blaming others and using this as an opportunity to improve your work and self. Learning to be more tolerant and flexible to other people's behaviour, views and opinions is also a big aspect of this type of personal growth.
Emotional intelligence can also help you build strong relationships with your teachers and classmates. From seeking extra help on a project to forming a study group, these connections can make a real difference to your academic results.
Professor Alastair Blanshard from UQ's Faculty of Humanities and Social Sciences says that emotional intelligence is what might make you stand out in your studies and future career.
"There are few skills more valuable than learning to be able to see an issue from someone else's point of view. It's the key to being a great team member and vital for anyone looking for a leadership role. You're also more likely to develop original solutions to problems if you don't start from the premise that your way of thinking is the only way of thinking."
Communication and social skills
From participating in lectures to making new friends and settling into a new living environment, communication is key for you to get through every day at university. At uni, you are expected to take part in discussions and presentations during your classes. You also have to speak up if something is unclear to you – which is actually super helpful to your classmates. If you don't understand something, chances are someone else will be feeling the same.
If the thought of this makes you anxious, remember that everyone around you is going through the same thing. Try not to let shyness hinder your progress or get in the way of what you want to say. Effective communication is a skill to be strengthened over a lifetime.
Here are some ways to make you feel more confident communicating:
Join a club or society where you can talk to others over a shared interest. UQ has more than 220 clubs and societies.
Join a social sport.
Doing group assignments.
If you live in student accommodation, take part in social events and hanging out in common spaces.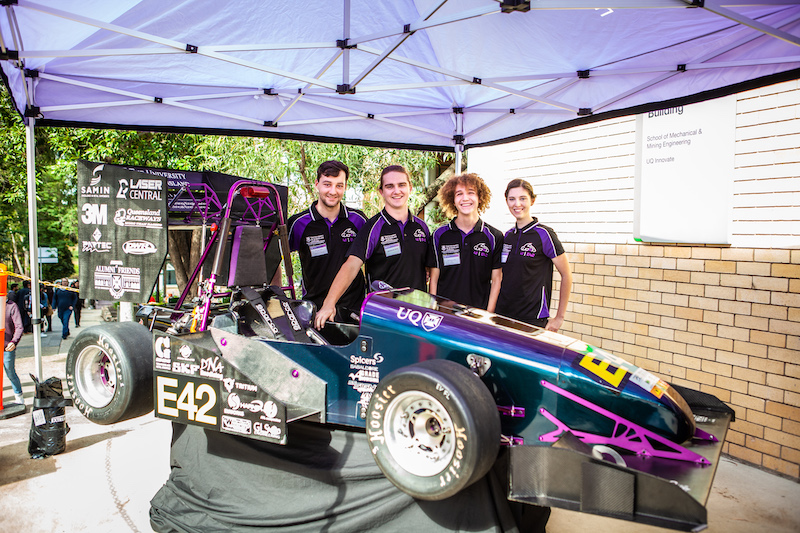 And if you feel you need help with English, your university should offer free support such as English for Academic Communication.
Associate Professor Neil Cottrell from UQ's Faculty of Health and Behavioural Sciences says healthcare students need the ability to work in teams of different types of professionals.
"To ensure we achieve the best outcomes for our patients, families and communities, we need to work as effective inter-professional teams.
Key skills to do this are effective communication, understanding team processes and the roles of others, as well as your own role in caring for clients. Also identifying and appropriately managing conflict. When you work with individuals from different professional backgrounds, at the centre of what you do should be the common values of caring for the client or patient."
Self-advocacy and self-care
Need a haircut? You have to book that in.
Feeling unwell? You have to find a Doctor to check it out.
Feeling overwhelmed? You are the one who has to ask for help.
You may not realise it but sometimes your parents or guardians play a big part in advocating for your needs and making sure that they are met. Once you are at university though, you have to take the reins of your own well-being. Learning how to identify your needs and be able to explain them to others and seek help if needed is an essential life skill.
Something you can do now is taking a more active role in making your own appointments, for example when you need to get a haircut or see a doctor. You can also talk to your school counsellor about making plans for scenarios you may experience while studying abroad. This way you'll feel more confident if life throws you a curveball.
The University of Queensland has many services in place to support students through their studies. Always ask for help if you need it. It may seem hard but once you ask, help is readily available.
Budgeting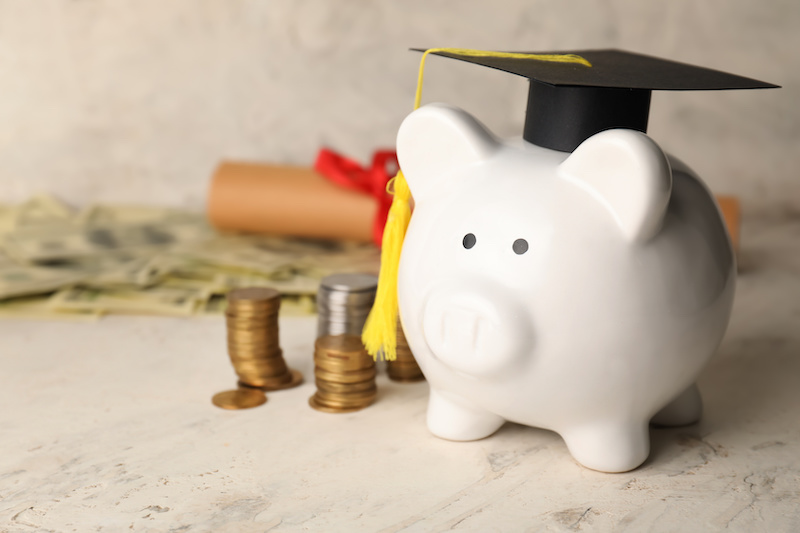 How much it will cost you to live during your studies will vary on your lifestyle preferences. For example, the cost of living for a student in UQ's home of Brisbane can vary widely depending on if you live in catered accommodation verse a shared house or apartment (A$13,000 minimum to A$35,500 or more per year). Even if your parents are helping you with your living expenses it is a good idea to sit down with them and work out how much you are going to need to live. Look into the cost of living of your preferred study destinations. You'll find costs for things like accommodation, transport and food can be pretty different from city to city in the same country.
Once you are at uni, try your best to stick to the budget you made before commencing your studies. Luckily in many places like Brisbane, students are entitled to loads of discounts. As a UQ student, you can use your student ID to get discounts on public transport, the cinema, museums, live shows and entertainment, software, technology and much more.
With a bit of extra thought and preparation, you can build on these non-academic skills before starting university. Keep in mind that if you are too busy getting through high school right now, you will develop these skills as you progress through university and beyond. Think of it as part of your learning experience.
Find out more about studying at The University of Queensland at future-students.uq.edu.au