Outstanding IB results for ESF students
Posted on 7th Jul 2017 in School News, Diploma Programme, International Baccalaureate, Hong Kong Tweet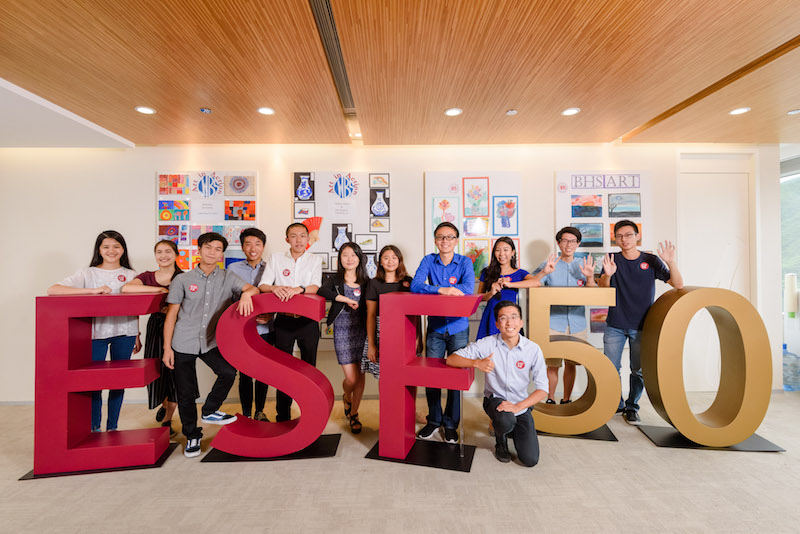 The International Baccalaureate (IB) Diploma results for 2017 confirm that ESF students have achieved outstanding results. Almost 1,000 ESF students have been awarded the IB Diploma, in what is ESF's 50th celebration year. The results highlight the strong performance across ESF schools and the incredible achievement of our students.
"The performance of ESF schools is exceptional. Students have achieved incredible results in the IB Diploma this year. 98% of eligible students have achieved the full Diploma with 15 students achieving full marks, 233 students achieving 40 points or more and 149 students achieving the IB Bilingual Diploma, which is our highest number ever. I congratulate the students for their hard work and personal achievement and thank staff and parents for their invaluable support," said ESF Chief Executive Officer, Belinda Greer.
"ESF's vision is for every student to be the best that they can be and our students have certainly lived up to that. Everyone should be very proud of their achievement."
Abraham Shek, Chairman of the ESF Board of Governors, added: "ESF promotes excellence and fosters high and realistic expectations of our students. I congratulate the students for their endeavour and incredible achievements and wish them continued success. I thank the teachers and support staff in schools for all that they do to bring out the best in every student and thank the parents for entrusting their child's education to ESF."
This year, 15 ESF students achieved the maximum 45 points. They include:
King George V School (4): Cyrus CHAN Wang Kit, Alexander LI Lin, Michelle LIN, Siri LIVINGSTON;
Sha Tin College (8): Peter CHAU Ling Yat, Virginia IP Hei Tung, Michael Bowen LAW, Tuoyuan LI, Henry LUI Ching, Joey WONG Cho Wing, Candy WONG Wai Ling, Jeffrey YAM Pak Hei;
South Island School (1): Jasmine WONG Yan Lam
West Island School (2): Helen DORAN Yi Ching, Mila Hazel LYTHERAO;
Another 24 ESF students achieved 44 points. According to the results announced by the International Baccalaureate Organisation, only 218 students worldwide achieved the perfect score in the 2017 examinations. The average score worldwide this year is 29.95 points compared to an average score of 35.8 for ESF students, this is second highest ever achieved in all years by ESF students.
In 2017, almost 159,400 students from around the world entered for IB Diploma examinations. Students choose six subjects, for which they can be awarded a maximum of seven points each. A further three points can be earned from an extended essay and a Theory of Knowledge course. At least 24 points must be achieved in order to qualify for the IB Diploma and students must successfully participate in a Creativity, Action, Service programme (CAS) of their choice.
An overview of public examination results of ESF students in previous years can be viewed at: http://www.esf.edu.hk/public-exam-results/