Pechersk School International (PSI) Kyiv reveals its strategic plan for 2019/20
Posted on 22nd Oct 2019 in School News, Ukraine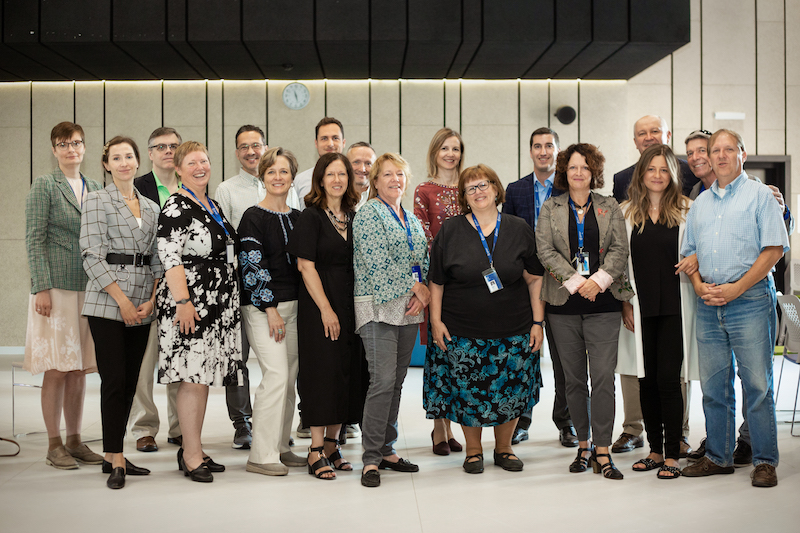 Pechersk School International (PSI) started the 2019/20 school year in high gear on 16 August by welcoming returning families as well as new families. For the first time, PSI stands poised to welcome 500 students, a milestone in the School's history.
The Board of Governors held its first meeting this school year on 2 September, and all three committees of the Board and its task forces convened in separate meetings to consider and make decisions on specific tasks and strategic projects. The Board also unanimously elected Juliana Ballard from the US Embassy as its vice chair.
The Board of Governors and PSI leadership team members worked together with our Board consultant and coach Dr Andy Page-Smith, who will become the executive director of the Association of International School Heads (AISH), after many successful years as director of the American International School of Johannesburg in South Africa.
At this board retreat, participants actively explored the responsibilities of the Board of Governors and the school director. Capitalising on their last year's work on Core Values, we focused on the development of the Leading School Benchmarks (LSBs). We also worked on and established the Board's goals for this school year. In particular, the Board made the following decisions:
– The Board has committed to finalise the LSBs with the support of the PSI leadership team and the whole community. The LSBs will be included in the next annual report and will be reported to the PSI community on an annual basis.
– The Board will continue its work on the improvement of the School's legal structure with the support of the ad hoc task force and outside legal counsel.
– The Board approved the design of the Phase 3 campus development project and will continue to monitor this project closely with the support of Buildings and Facilities as well as Finance and Risks committees. PSI's Eco-School status will be assessed and its further development incorporated during the design process, with the participation of PSI Green Committee.
– The Board decided to delegate GRC (Governance, Risk and Compliance)'s development to the leadership team at this point.
– The Board also decided to review criteria of our PSI admission policy.
The Board plans to review its Strategic Plan, mission and vision during the 2020/21 school year.
I believe we came up with an ambitious but very balanced, thoughtful and well-supported plan to take PSI to the next level and to celebrate glowingly PSI's 25th anniversary in 2020.
As a long-standing member of the PSI community, I'm very content to see a growing and active participation of our community in all activities and events – and I'm very thankful to all parents, faculty, students and leadership for their continuous involvement and dedication!
Alex Munteanu
Board Chair