​Pupils at St. Paul's School gain entry into best universities in the world
Posted on 17th Aug 2017 in Diploma Programme, Brazil, School News Tweet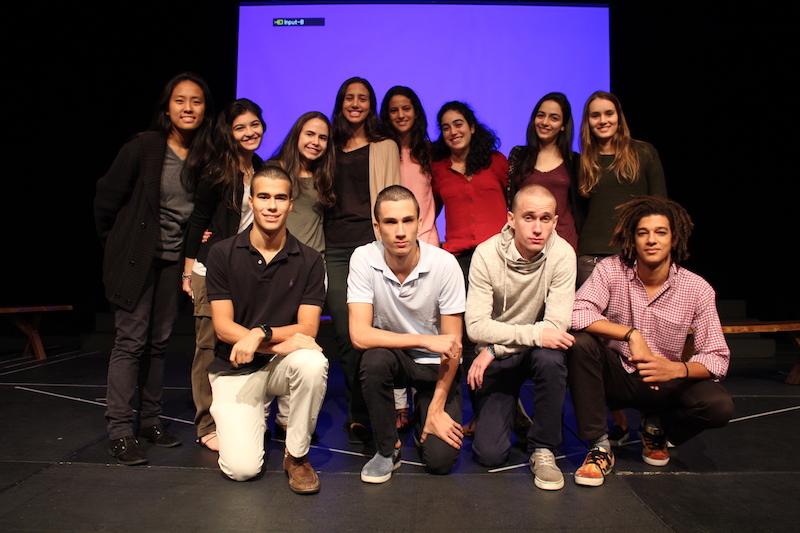 Brazilian pupils who joined British school St. Paul's at three years old with little knowledge of the English language are celebrating excellent results that have secured them places at top UK (Russell Group), USA (Ivy League) and Brazilian universities.
The IB (International Baccalaureate) diploma is a demanding programme of study recognised by teaching institutions across the world for its academic rigour and holistic approach, with its compulsory community service aspect. It has recently begun to gain repute in Brazil, with top universities such as FIA and ESPM accepting it in place of the traditional vestibular as an entry requirement.
The school's unique programme in which pupils are immersed in the English language and culture, whilst following the British and Brazilian curricula in parallel, prepares them for entry into the best universities at home and abroad.
This year's graduating cohort secured an average score of 36, 6 points above the world average, and one pupil, 18-year old João Leite, achieved the highly coveted perfect 45 score.
In 2016, of around 150,000 pupils sitting the IB diploma worldwide, only 146 secured the top score, and not all of them, like João, achieved the bilingual diploma. These results place the young Brazilian pupils at the same level as the best performing graduates from schools in the United Kingdom and elsewhere in the world. They now go on to take up places at universities such as Harvard, Princeton, Yale, St Andrews, London School of Economics, and USP (University of São Paulo.)
"We are delighted and proud of our Class of 2017", says Head Ms Simpson. "They are now record breakers twice over and have been richly rewarded with some stunning university offers at the very best institutions at home and abroad. They deserve our warmest congratulations. Parabéns!"