Queen Rania urges educators to instil values of peace in students at 2017 Teacher Skills Forum
Posted on 30th Mar 2017 in International Baccalaureate, Jordan Tweet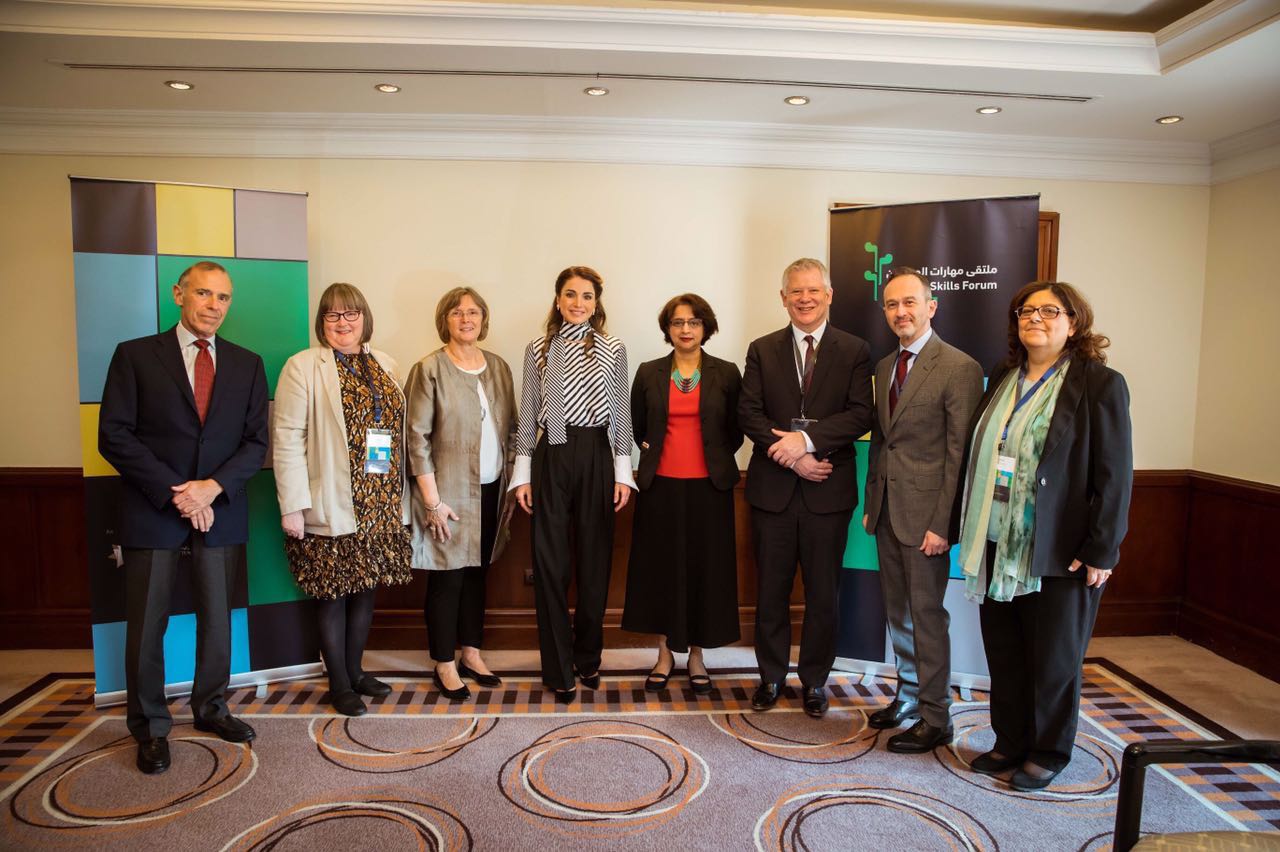 Her Majesty Queen Rania Al Abdullah encouraged over 900 educators to redefine their roles as leaders at the third annual Teacher Skills Forum in Amman, Jordan last week. Her Majesty called upon teachers to 'instil the values of peace and co-existence' in their students in order to face today's challenges, and urged teachers to educate their students about "hard work and resilience".
This year's Forum focused on restructuring how educators teach in order to enrich their students' learning experiences. The International Baccalaureate's (IB) Director General, Dr Siva Kumari, also addressed educators, decision makers and practitioners at the Forum and highlighted the power of teachers in the classroom, and the influence of education in the creation of humanitarian citizens.
Dr Kumari said: "Teaching is such a noble profession. Every day all around the world teachers have the power to ignite students' ambition and confidence in acquiring knowledge and developing as a learned human being. I believe that teachers, with whom our children spend the most amount of time in schools, should be highly respected as a profession. Teachers hold in their hands the health and wealth of the citizens of tomorrow."
The Forum was based on six objectives: learning new teaching strategies and techniques, discussing goals for enhancing the learning environment, sharing teaching practices, networking, providing innovative ideas for teachers to incorporate technology into lesson plans, and supporting teachers as they work to incorporate and align these methods into their teaching plans.
"We all know that it is the students of today who will bring about the change in their country, and the world of tomorrow. I see the need for the world to see teachers as valuable professionals, just as valuable as doctors. I don't think we as educators should see this as a nicety; I think we should advocate this as a necessity." said Dr Kumari.
This year's event welcomed participants from a wide range of countries including Lebanon, Palestine, Syria, Egypt, Iraq, Kuwait, Morocco, Saudi Arabia, the United Arab Emirates, Qatar, Mexico, the Netherlands, the UK and the United States of America. The ultimate goals of the event are to revolutionise education in the Arab world and to raise the standards of teaching across the region.
Over 130 workshops took place at the Forum which addressed mental health, interactive pedagogies, leadership, early childhood, innovation and entrepreneurship, and special needs education. Other sessions included teacher and professional-led activities, reflective sessions, and exhibitions addressing the topic of reconstructing and deconstructing learning targets.
The Teacher Skills Forum is an initiative of the Queen Rania Teacher Academy, which launched in 2014 in partnership with the IB, with a mission of empowering teachers, supervisors and principals with the skills, recognition, and support necessary to excel in the classroom.
Photo shows Dr Siva Kumari with Queen Rania Al Abdullah and other key speakers.