Reach your academic goals at Griffith Honours College, Australia
Posted on 21st Aug 2019 in University Study, Australia Tweet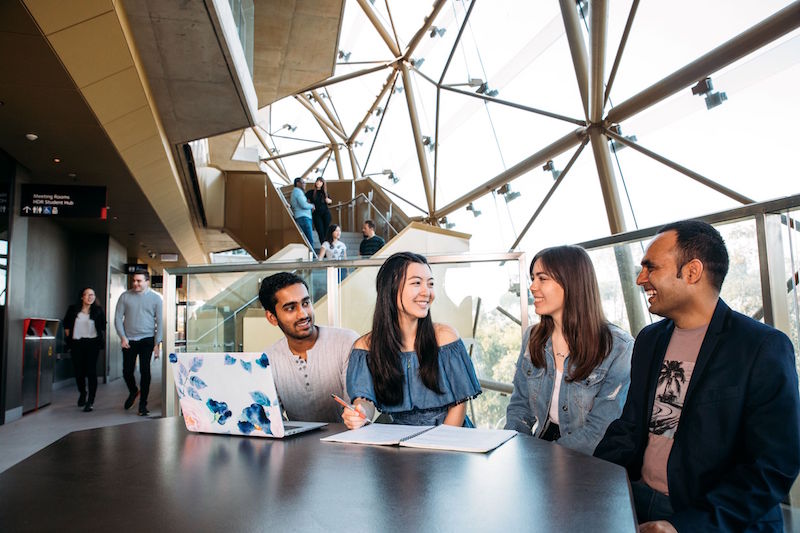 As an International Baccalaureate student, high-achieving is in your nature. At Griffith University, we offer specialised programs that allow you to excel and reach your academic goals in an environment that fosters knowledge growth.
The Griffith Honours College is an extracurricular program for high-achieving undergraduate students, providing you with opportunities and experiences to reach your full potential.
Benefits
Increase your employability
Build your leadership, communication and teamwork skills so you are prepared to work in high-demand roles.
Expand your graduate opportunities
As an Honours College student, you are encouraged to undertake practical training and attend networking events to broaden your professional network.
Gain a global perspective
Honours College students are encouraged to explore overseas study, volunteering or working opportunities with the support of the University.
Opportunities
Collaboration
The Griffith Honours College experience will give you the opportunity to work alongside leading researchers, academics and other high-achieving students.
Professional training
You will have the opportunity to gain practical professional training in a high-quality organisation related to your area of study.
Research bursaries
As part of the Honours College, you are able to apply for a vacation scholarship to undertake a short research project in your second or third year.
Your place in Griffith Honours College will give you the opportunity to gain skills that will help you stand out from the crowd. You will benefit from professional development opportunities throughout the year to build your practical knowledge and work with a select group of like-minded individuals.
Apply for Griffith Honours College and allow us to help you reach your full academic and professional potential.
Chris Eigeland, Griffith Honours College alumnus
Griffith graduate Chris Eigeland is a serial entrepreneur, international lawyer and Australia's Youth Representative to the United Nations for 2016.
He has founded three international enterprises, each addressing a unique social challenge.
Find out more at griffith.edu.au/honours-college