TASIS IB student Anastasia Kolesnikova reaches world stage for science achievements
Posted on 19th Apr 2017 in Switzerland, Science, Diploma Programme, School News Tweet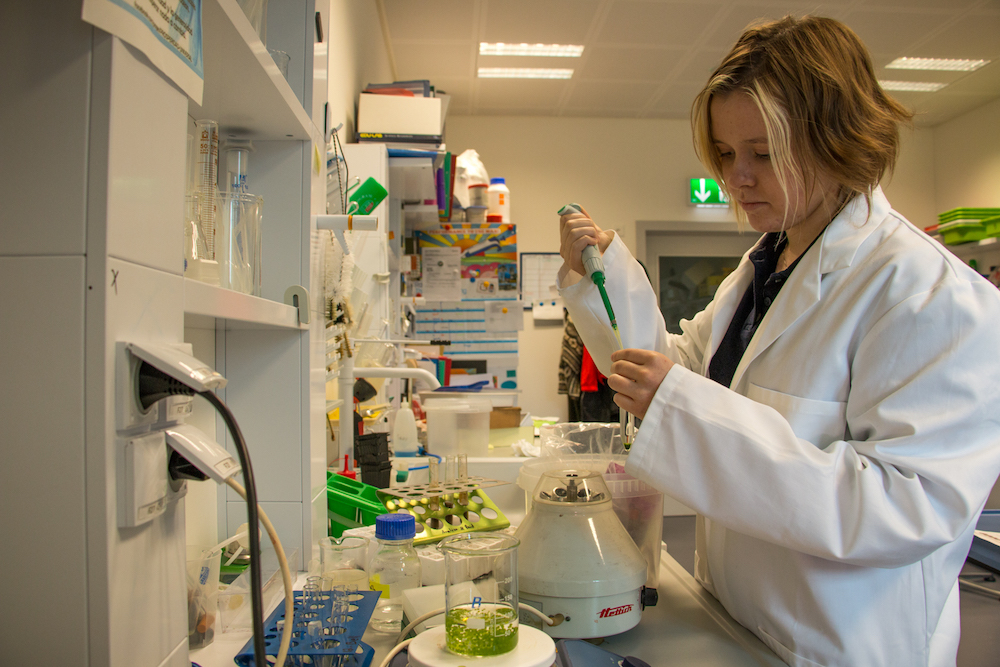 The American School in Switzerland (TASIS) student Anastasia Kolesnikova was one of 100 high school students worldwide to be selected for the Barcelona International Youth Science Challenge, and she has also advanced to the final round of the Swiss Young Physicists' Tournament...
The science talents of The American School in Switzerland (TASIS) student Anastasia Kolesnikova, 18, have gained recognition on both the national and international stage. The impressive IB student will be one of just 100 high school students in the world to participate in the distinguished Barcelona International Youth Science Challenge (BIYSC) this July, and she has also advanced to the final round of the Swiss Young Physicists' Tournament.
Anastasia, who has been at TASIS since grade five, had to withstand a rigorous application process – submitting a personal statement, letter of motivation, description of scientific background, fundraising plan, transcript, and two letters of recommendation – in order to be considered for one of the ten spaces in the BIYSC project category she applied for: working with Drosophila (commonly known as fruit flies) to investigate neurodegenerative diseases.
"I was very surprised when I found out I'd been selected," said Anastasia, who plans to study biochemistry at a university in the UK after she graduates from TASIS next spring. "I'm excited to get hands-on research experience in Barcelona because this is the field I want to go into. I don't think many people my age have an opportunity like this."
The BIYSC aims "to stimulate scientific talent among young people from all over the world, and to encourage their enthusiasm for pursuing scientific research and careers in science." It is a two-week program designed to offer students aged 16–18 a world-class experience by working on research projects, participating in scientific lectures and debates, and enjoying the company of like-minded peers.
Anastasia also recently found success at the Swiss Young Physicists' Tournament, a highly regarded competition open to physics enthusiasts from secondary schools anywhere in Switzerland. She was awarded third place (out of 61 entrants) after presenting her findings from an investigation of the parameters that affect the forces acting on two wet glass plates that are placed together. This included a theoretical and a practical approach.
The third-place finish advances Anastasia to the next stage, where she will battle for the right to represent Switzerland at the International Young Physicists' Tournament in Singapore this July.
The state-of-the-art Campo Science Center has helped Anastasia soar to new heights.
Alec Ogilvie, High School Science Department Chair and Anastasia's IB Chemistry HL teacher, was thrilled – if not surprised – to see his standout pupil's accomplishments.
"It is a pleasure to see Anastasia so motivated and involved in these competitions, and I'm sure that her success will continue," he said. "She is a highly motivated student in class and always illustrates curiosity and interest. She has an excellent ability to understand concepts and think outside the box. She can quickly connect ideas between models and apply her ideas to solve problems. These innovative skills enable her to perform very well in scientific competitions and should take her far in the science and engineering world."
Anastasia does more than just excel in the sciences. She speaks four languages, is a member of the High School Choir, was one of the student actors chosen to perform in the 60th-anniversary performance ofMCF: What a Life! last summer, was named Most Valuable Player for the Varsity Swimming team this winter, writes articles for the TASIS Blog, and is an exceptional humanities student.
"I would say that Anastasia's passion and talents lie in literature if I didn't know of all the ways she excels in the sciences and especially physics," said Dr. Chris Love, who taught her in Honors World Literature last year. "What's most impressive about Anastasia is her willingness to reconcile her talents in the humanities and sciences."
Learn more about the exceptional TASIS Science Program.
The American School in Switzerland (TASIS) is a coeducational day and boarding school for pupils aged 4-18 and offers the IB Diploma Programme.