Should all teachers understand the International Baccalaureate?
Posted on 20th Jan 2020 in International Baccalaureate, Australia, University Study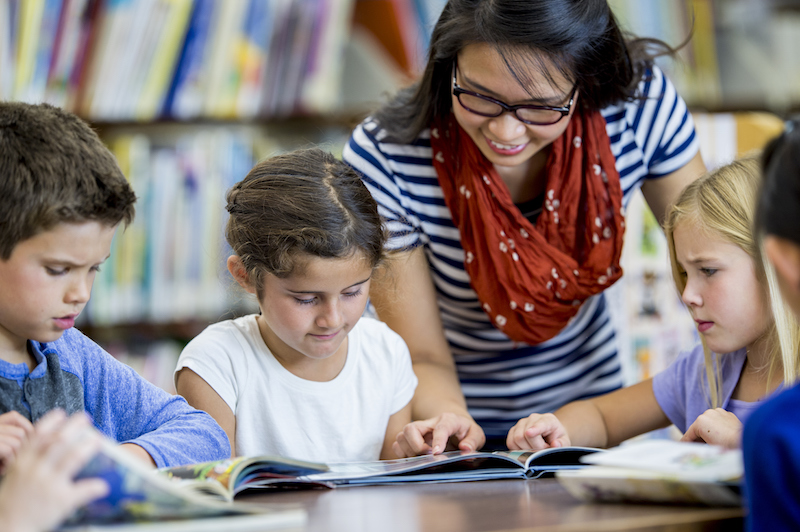 Even if you don't aspire to teach the International Baccalaureate, understanding how it works can help you gain a fresh educational perspective – and give you access to a global teaching community.
Once purely the domain of international schools, the International Baccalaureate (IB) has dramatically expanded its reach in recent years.
The qualification is now undertaken by 170,000 students across 157 countries around the world. Within Australia, the number of schools offering IB programs has more than tripled over the last fifteen years.
A commonly cited strength of the program is that it gives students a global outlook and encourages critical thinking. The same could be said for the teachers who are learning to deliver it.
Dr Nicky Dulfer, coordinator of the International Education program at the University of Melbourne, says many of her students undertake a postgraduate degree in the IB to gain a fresh perspective on teaching.
"You improve your teaching by exposure to new ideas, theory, and other ways of working. It's useful whether you want to be an IB teacher or not," she says.
Dr Dulfer says many students consider the course valuable for professional development and don't necessarily aspire to teach the IB or teach in an international school. Rather, they are seeking to understand new educational frameworks and a different curriculum.
"We have students who are just interested to see what that model of education looks like. We have principals who don't want to teach the IB themselves but want to understand new ways of thinking about teaching," she says.
"It's a chance to give teachers the space and opportunity to engage and reflect on their practice and collaborate with other teachers around the world."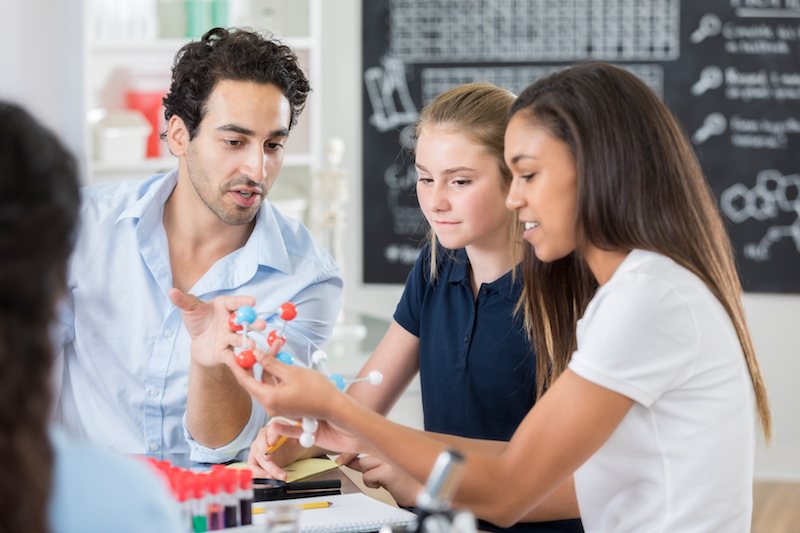 The University of Melbourne's postgraduate International Education program is delivered entirely online, creating what Dr Dulfer describes as "an enormous global learning community".
Students attend class from anywhere – from Turkey to Singapore, China to Wangaratta.
"I've had students come to class from hospital, from beside a pool, from cars stuck in traffic jams, as well as probably every airport around the world. One was on a tour in Vietnam, with the rice paddies zooming past the bus window," Dr Dulfer says. "The course gives students international mobility."
Current student Laura Ewan is IB Diploma Coordinator at International Education Services, a not-for-profit in Brisbane. She found her way to the IB almost accidentally, while teaching at a school in Shanghai in 2013.
The school was beginning to offer the IB and Laura took an opportunity to become Middle Years Programme (MYP) coordinator, without prior IB experience.
She enrolled in the Graduate Certificate in International Education (IB) in 2014, to gain a stronger grounding in the program.
"The course gives you the theoretical underpinning to make better classroom decisions and to know why you're doing certain things," she says.
While the course is IB-focused, Laura says "it's not all IB nuts and bolts" and that it offers a valuable opportunity to look outside of national or state-based education systems.
"When you're looking at the IB, you're reviewing current research and current literature and current best practice – that's good for all teachers."
"If you're not doing this then you don't have access to an understanding of different curriculum models, and you can become quite insular."
Crucially, Laura says, the course encourages critical thinking.
"It's not a product you can get from the IB. It's something that sits outside of it and it allows you to be quite critical, which I think is really important," she says.
"What this allows people to do – even if they're not in IB schools – is to learn to be better critics of the education system they're in."
Since beginning the course, Laura has also become chair of a network of DP coordinators in Queensland. After recently returning to study, she is set to graduate with her Master of International Education (IB) later this year.
She intends to one day work overseas again and says having an advanced knowledge of the IB will prove extremely useful – "it ensures I am transferable wherever I go".
The University of Melbourne offers the Master and Graduate Certificate in International Education (International Baccalaureate). Students can specialise in either the Primary, Middle or the Diploma years programme, all of which are accredited by the International Baccalaureate Organisation®.
Download a course guide for more information here.