St Clare's, Oxford attend Model United Nations Conference 2022
Posted on 9th Dec 2022 in School News, United Kingdom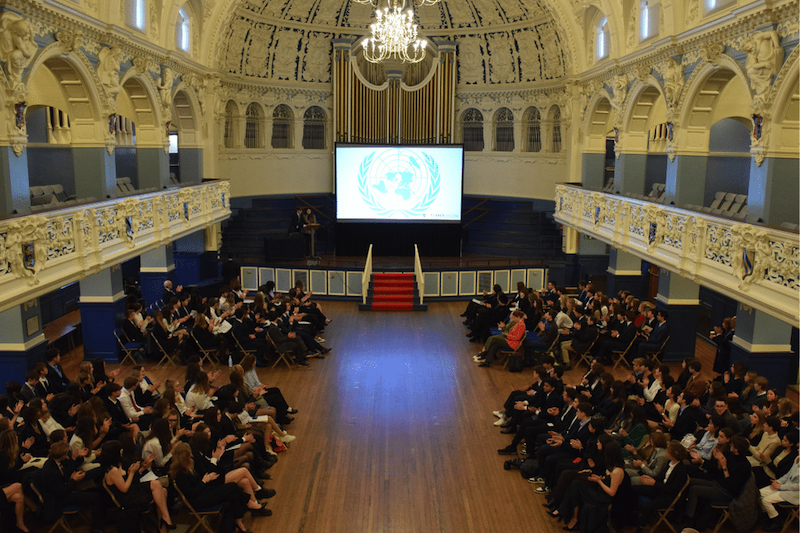 The International Baccalaureate students from St Clare's, Oxford attended the St Clare's Model United Nations Conference in November for the eighteenth year running, which returned to Oxford Town Hall after a two-year absence due to Covid.
The day gave the opportunity for students to gather in committees to debate the world's current social, economic and political crises, and passionately argue the viewpoints of their chosen countries on topics such as the reliance on fossil fuels, genetic modification and the conflict between Russia and Ukraine.
Ferhat from Turkey said: "You need to learn the essential skills of debating for your future career. It is a great way to learn procedures in a controlled and measured way, and to experience a nice day, all suited up in Oxford Town Hall. I think it presents us all with a little glimpse of how diplomacy and politics should work."
The day started with a guest lecture from Awssan Kamal, the Rights, Resilience and Response Senior Influencing Advisor at Oxfam, who spoke about Oxfam's mission, and their future projects and targets. His interactive talk included asking the students questions such as 'How many hours worldwide do women spend collecting water per day?', which resulted in shocked facial expressions when they learnt it is 200 million hours.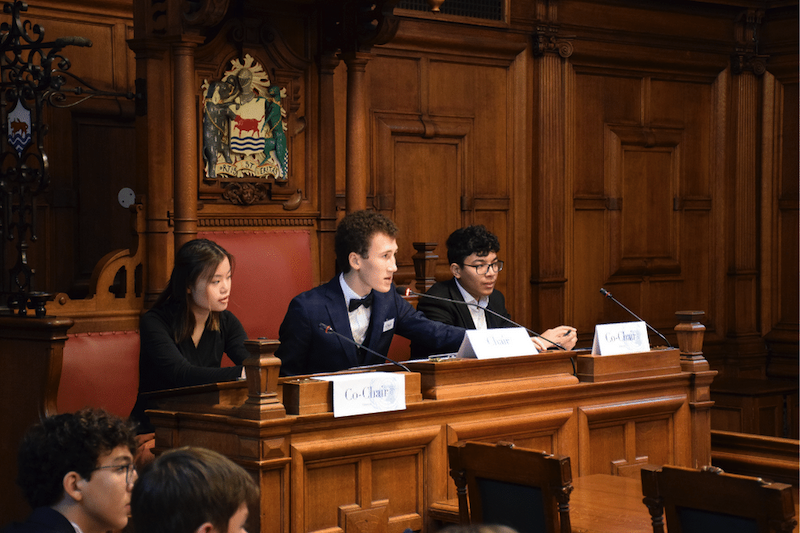 This was followed by an open debate on the legalisation of euthanasia, with students being able to voice and explore their arguments for or against the motion. Margot from France said: "This was a great experience as it helps us to be more confident to take the microphone and have a debate to enrich our understanding."
Duncan Reith, St Clare's Principal, said: "This year we have also been joined by schools from Cambridge and Milan, Italy, as we widen the event and start getting other schools involved. Students learn how to understand issues in depth, articulate their ideas in front of an audience, and how to have a voice and debate with others. Hopefully they will then be more confident about being our future business leaders, lawyers and activists, and helping us create a better world."