Student's insights: From Brazil to Germany and back again
Posted on 11th Aug 2020 in University Study, Germany, Brazil Tweet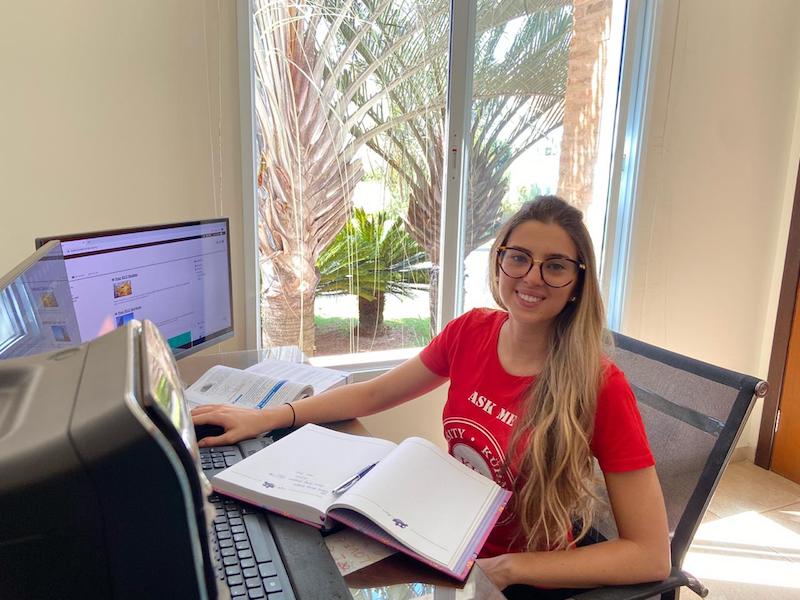 Laura, a Business Administration student at KLU, has just finished her second semester. Here is why she chose KLU and how she copes with the challenging situation of studying abroad during the corona pandemic.
Report by Laura Guaglini
I decided to leave Brazil and move to Germany a little over two years ago without knowing any German. I knew that I wanted to study abroad since a young age and Germany sounded as a nice choice to invest in my education and future. While looking online, I got to know KLU and the opportunity to study in English in Germany! KLU has opened many doors for me so far and welcomed me into the KLU family with a lot of support from every staff and professor. The KLU community isn't big but has the biggest heart I know.
Back home: Online teaching in Brazil
However, with the coronavirus, the world suddenly changed. A visit to the supermarket became stressful, a hug turned into a six feet apart distance, social life wasn't allowed anymore and what about classes? How was that going to work? I was halfway done with my second semester, and I was 'in the dark' what would happen next. That was when I chose to return home to stay with my family, in São José do Rio Preto, a city in the North West of the State of São Paulo, Brazil.
But KLU was prepared. They knew how to keep the university going. They did everything in a way that made the whole process from face-to-face to online lectures as smooth as possible. I would not have expected this change to work out so smoothly from the student's as well as from the professor's side. They kept the community connected and kept doing what we normally do when working together.
Self-discipline and Dedication
For me, personally, the beginning was a bit harsh. Better than expected, but not without its challenges. Waking up at 3am for classes wasn't easy and it took me time to get used to it. I wanted to be present at lectures and interact with my classmates. But I did not always manage and therefore I was really thankful that the professors recorded the lectures for international students like me or changed the time of some lectures. This allowed me to watch them at a convenient time. The remote style of studying requires much more self-discipline and dedication, but also prepares us to work more independently and efficient.
Education without Interruptions
It is definitely a strange feeling to not be able to go to the university for lectures and exams anymore. Now, more than ever, I appreciate my old routine, my walk to the bus in the morning, the coffee breaks with friends and the group studies after lectures. Before everything had changed in the last months, the significant role of the university as a social part of our lives, was not very obvious to me.
It is a challenging time and as an international student sometimes things can be even more challenging. KLU has been showing me and my classmates support and guidance throughout this global pandemic. What makes my family and I really happy and relieved is that I have been able to continue my education without any interruptions and with the same quality and dedication from professors and staff as in normal times.
More information:
Please note, this was written in May as a reflection by Laura while she was in Brazil. She left Germany at the end of March, and finished her semester from Brazil online. Due to the current situation in both countries, her and her family made the decision for her to return to Germany. She has done so safely, and is back in Hamburg, continuing with her studies.