​The IB Career-related Programme – what you need to know
Posted on 10th Nov 2016 in International Baccalaureate, Career-related Programme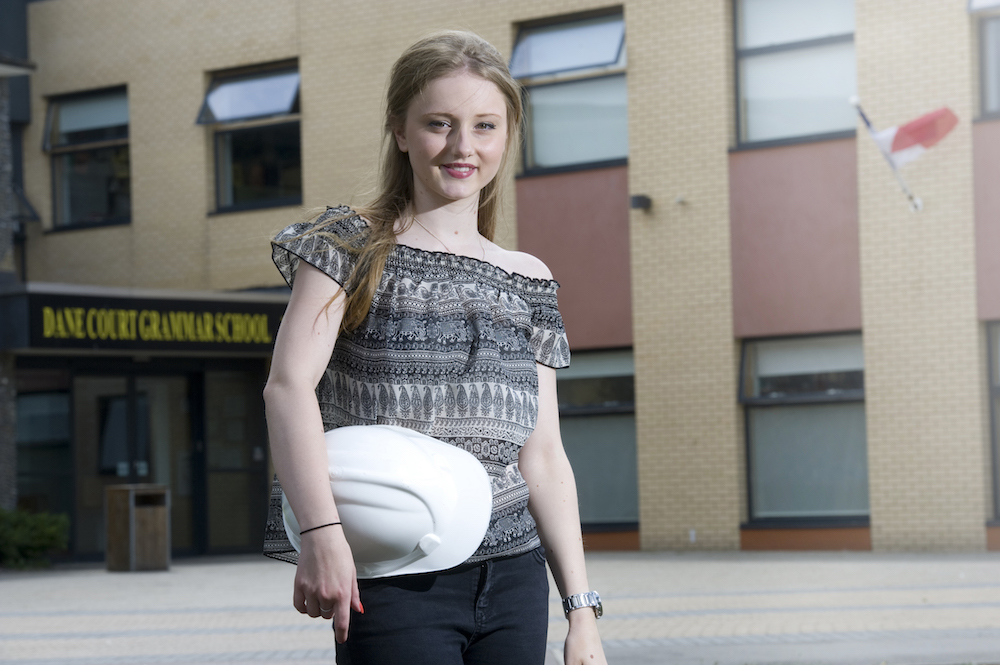 Adrian Kearney, the IB's Regional Director for Africa, Europe and the Middle East, answers key questions parents and students often ask about the IB's newest qualification...
What is unique about career-related programmes?
Sometimes referred to as vocational, technical or professional study, a career-related education is a course of study that prepares the student for a specific career or role. They provide students with the opportunity to learn about theories and concepts through practical application and practice. CP students are free to choose any industry that interests them, but the vocational part of the programme must include an accredited professional course e.g. a BTEC or an NVQ. Career-related study programmes.
What career-related elements can students study through IB World Schools?
The CP is a flexible programme that allows schools to create their own distinct offering to meet the needs, backgrounds, ambitions and learning contexts of their particular students, and so each school determines the appropriate career-related study elements of the course(s) on offer. The IB collaborates with a range of major accredited providers, including BTEC, Pearson, and IFS School of Finance, and is continuously developing additional career-pathways with professional communities around the world.
Examples of career-related elements on offer at IB World Schools include a Theatre Studies BTEC, an Institute of Financial Services diploma and a Business and Marketing BTEC.
If my child has a specific career in mind, should they take the CP or the traditional Diploma Programme (DP)?
At 16, some students may already have a clear idea of what career they would like to pursue and are looking for hands-on learning experiences in that field. If this is the case with your child, choosing an educational offer that caters to this makes most sense. Currently, the CP is only one post 16 qualification that provides a framework which allows students to develop both vocationally and academically. The Programme is ideal for students who are interested in a particular industry and want to specialise early on; it offers students the opportunity to gain skilled experience, while also staying on track to succeed both academically and professionally, with a view to attending university, studying a higher level apprenticeship or entering the world of work.
What's more, the CP keeps doors open for students who haven't yet decided what path they would like to take at 18, or beyond. The CP allows students to maintain a broader spectrum of academic subjects and personal development (as does the DP), while gaining valuable insight into aspects of the world of work. The CP enables students to become self-confident, skilled and career-ready learners. Through a focus on work-related learning, the CP prepares young people with the skills, outlook and academic grounding required for 21st century employment.
How important is breadth of the curriculum?
Ultimate indicators of a curriculum's success are the quality of learning achieved by the students, and whether, and how, students use that learning for their personal development; will the students develop life skills such as confidence and resilience alongside academic or professional achievement?
Students who study the CP benefit from combining the career-related aspects of study with at least two subjects from the well-known DP. Along with this blend of vocational and academic study, CP students undertake a well-rounded 'core' (a common element in all IB programmes, but tailored specifically with careers in mind for the CP), consisting of a reflective project, foreign language development, service learning and personal and professional skills. The programme can be tailored to be industry specific. For example, if a student's particular interest lies in the financial sector, students would be advised to study an Institute of Financial Services diploma; the two DP subjects suggested would be mathematics and business; and these would be studied alongside the unique CP core.
I recently spoke to Vicki Willis, Deputy Head Teacher at King Ethelbert School in the UK which offers the CP, who said: "Students who study the CP end up with an incredible academic package, but the real beauty of the programme is the core element that underpins all of the academic studies, and which gives the students experience in a foreign language and a different culture, in running a community project, and in writing an independent project rather similar to what you might do at university, in terms of research skills and applying an aspect that you're interested in to your study".
How well recognised is the Career-related Programme?
The CP is taught in over 100 different schools across the world. The Programme is recognised by universities globally, by UCAS, and is accredited by Ofqual, which regulates qualifications and assessments in the UK. The reflective project has also been accepted onto the Register of Accredited Qualifications.
For parents who are considering relocating during a child's school career, the advantage of the IB's Programmes being internationally recognised, and ones that children can continue at schools in a range of different countries, is reassuring.
How does the Programme prepare students for life after school?
The programme has a strong focus on developing global citizens and serves to prepare students to either enter the world of work or further study, wherever they may end up in the world. Many young people are looking at how they can tailor their education to meet the needs of a rapidly changing workplace. Globally, CP students have progressed to both professional pathways and university, across a variety of career options such as engineering, marketing, hospitality, finance and theatre studies.
The CP allows its graduates, who are beginning their careers, to manage the complex demands of the 21st century by developing self-management skills and intercultural understanding, and learning to think critically, write effectively and collaborate. In a global economy, universal perspectives such as lifelong learning and analytical skills are much needed and CP students have a distinct advantage.
You can read profiles of IBCP schools here.

For more information about the IBCP, visit www.ibo.org
Photo: Holly-Mae Hill, a CP student at Dane Court Grammar School in the UK, who went on a Marketing and Administration Apprenticeship at a quantity surveyors.