The International Baccalaureate launches 'A Better World Through Education', a collaboration with ITN Productions
Posted on 8th Dec 2017 in International Baccalaureate Tweet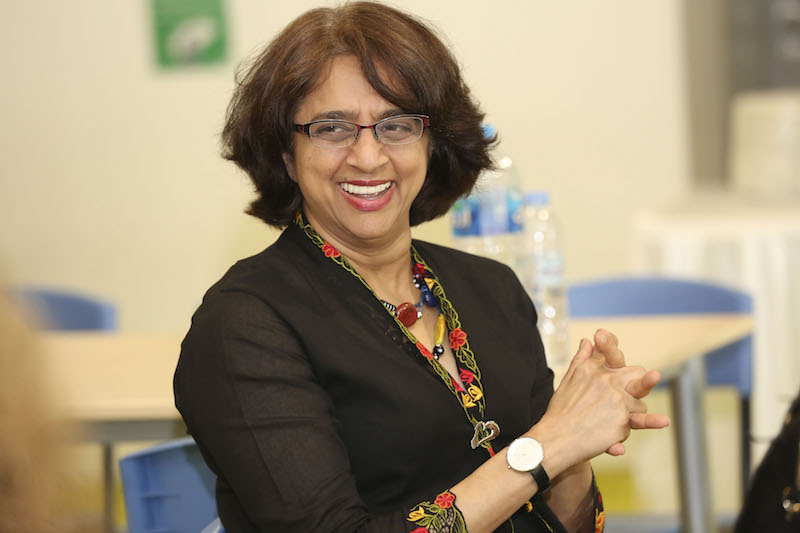 The International Baccalaureate (IB) and ITN Productions have launched 'A Better World Through Education,' a news and current affairs-style programme which explores how IB programmes have been preparing children for life, allowing young minds to flourish across multiple disciplines and multiple cultures.
With IB programmes being offered in more than 150 countries, this programme goes on a world-wide journey to see how the IB is developing knowledgeable, caring individuals looking to create a better, more peaceful world. 'A Better World Through Education' brings to life stories from students, teachers and alumni who give their insights into what the IB has enabled them to achieve.
Today, more than 1.4 million students attend IB World Schools, but it started with just 7 schools in 1968 and this programme features a look back at what has been achieved in this time as well as where the IB will develop in the years to come.
Highlights of the programme include a special report from Sturgis Public Charter School who have adopted the 'IB for All' motto, looking at how a world class education should be given to students who may not have been given the opportunity otherwise. The programme also travels to Singapore to visit one national and one international school to find out how they have adopted the IB programmes.
Drawing upon ITN's 60 year heritage and expertise in storytelling, the news-style piece combines key interviews, case studies and sponsored stories from ACS International Schools (UK), Aga Khan Academies (Kenya & India), ARIS (Ghana), Cheltenham Ladies College (UK), Dwight School London (UK), EF Academy New York (USA), George School (USA), Headington School Oxford (UK), Hodder Education (UK), International School of Brussels (Belgium), International School of Geneva (Switzerland), Kings College London (UK), SEK Education Group (Spain), Sevenoaks (UK), Stockholm International Schools (Sweden), University of Bath (UK), University of Hong Kong and University of Rochester (USA).
The programme will form part of an extensive communications campaign featuring industry partners, as well as relevant journalists, writers and bloggers. The programme is available here.
Dr Siva Kumari, Director General, of the IB said: "We at the IB are honoured to have our community of educators and students speak so eloquently about the spirit and palpable effect of an IB education. What comes across clearly is that an IB education is very relevant for the 4th industrial revolution that the world is in. Their voices highlight what's needed today, deep engagement with learning, application of critical thinking skills, and an excitement about the teaching and learning process. The film is a wonderful compilation of positive impacts and brings to life our collective ownership of the mission: education for a better world."
Simon Shelley, Head of Industry News, ITN Productions, said: "ITN Productions has been delighted to partner with the IB to create 'A Better World Through Education''. We hope this programme will help to inform and enlighten viewers of the incredible work of the IB organization. We are extremely pleased with how this programme brings to life the different IB stories from around the world and how different countries are preparing children for life."