The University Preparation program
Posted on 13th Mar 2020 in University Study, Switzerland, Summer School Tweet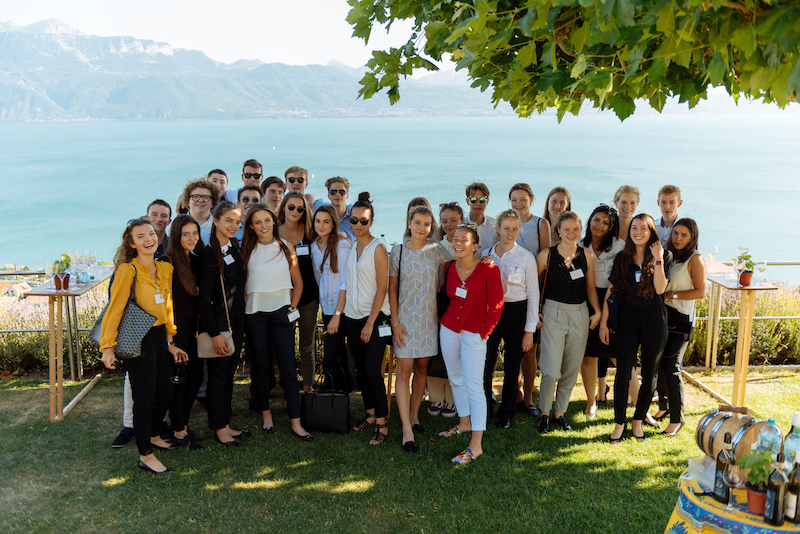 In an increasingly competitive world, students are under a lot of pressure to do well at school, pass their exams, get into a prestigious university, and prepare for a challenging career.
The advice from college counsellors can be daunting: get a summer job, do advanced reading, take language classes, volunteer, etc.
Unfortunately, most of those activities don't sound like much fun, and many IB students really do need a break from their academic load when school breaks finally arrive.
Instead of piling on more tasks and responsibilities, why not offer IB teens a learning experience that builds confidence and feels more like an adventure?
Experience in a top-ranking university
EHL Academy is a (summer) pre-university program that follows the Swiss education formula. It combines hands-on learning, business insights and real-world exploration, and it develops personal skills and knowledge for a good start at the university of your choice.
During the one- or two-week program, students enter the world of hospitality and get the chance to discover industry trends, become a kitchen chef for a day, visit vineyards and meet hospitality professionals at their hotels. The week ends with an event planned by the students and a gala dinner prepared by EHL's chefs, some of whom hold the title of Meilleur Ouvrier de France.
Experience in a top-ranking university
The EHL Academy allows students to experience firsthand the blend of academic quality and premium hospitality training that has earned EHL multiple rankings as the world's best university of hospitality management, two years in a row (QS World University Rankings, 2019 & 2020; CEO World Magazine 2019 & 2020). These rankings confirm that EHL offers the best education when it comes to the things that matter most to students and graduates: academic quality, employer reputation and teaching soft-skills.
Hospitality focus
Unlike many pre-college programs that are either very academic or very lifestyle focused, EHL Academy offers a balance of the two. It prepares students to make an excellent university application showing relevant achievements and demonstrated enthusiasm for subjects beyond academics. Plus, the program focuses on hospitality management, a highly relevant field in today's economy where service excellence and management soft skills are essential. The hospitality experience looks good on a university application, provides fodder for an interesting personal statement and develops students' confidence for interviews.
Transferrable skills
By attending a specialized pre-university program that focuses on hospitality, students discover new interests and gain experience in subjects they would not normally have access to. Specifically, the hands-on hospitality courses develop students' soft skills such as attention to detail, teamwork and time management skills, creativity, adaptability, communication and cultural sensitivity. These qualities are highly transferrable and useful for studies in any field, but they are particularly relevant to international business studies and human sciences.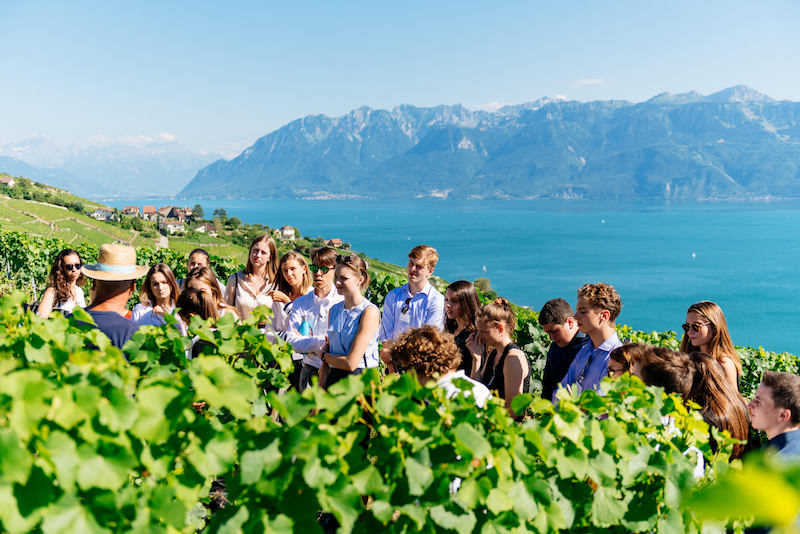 International culture
The EHL academy immerses students in a unique learning environment that combines the elegance and perfection of five-star hotels and restaurants with the dynamic, yet serious, setting of a modern business school.
Students find themselves living and learning with people from around the world, and they learn the cultural norms and awareness that is essential to international business environments. Many find these surroundings a refreshing change from school life, and it is excellent preparation for university.
"It was quite an interesting experience, because although we separate ourselves in groups during lunch break and so on, we all click, we all talk, and we all share the same interests, which is great."
EHL Academy Student
Swiss life experience
Studying in a foreign country is an amazing experience, and Switzerland consistently ranks among the top countries for studying abroad. In the heart of Europe, this tiny country offers something for everyone and spending time on EHL's campuses is a great way for students to get acquainted with the environment, the culture, the language, and gain valuable life experience.
The academy is offered in two locations, on the EHL campuses in Lausanne and Passugg, giving students the choice to experience one, or both, of these amazing regions through recreational and sightseeing activities.
Social skills and friendships
Places at the EHL Academy are limited, so the classes remain small and intimate and include students from all over the world. This structure provides a cosmopolitan environment in which even shy students can speak out and form friendships with people of many nationalities. For students who are already interested in joining EHL for the Bachelor Degree in International Hospitality Management, this is a great opportunity to begin forming friendships that will continue throughout their studies.
Fast-track to Admission
In the EHL Academy, students who are applying for EHL's Bachelor of Science in International Hospitality Management receive admissions coaching and begin the application on site, which allows them to streamline parts of the admissions process. The two-week program is particularly beneficial for students who are hesitating between EHL's Academic Pathway (in Lausanne) or Professional Pathway (in Passugg), as they will receive personal advice to prepare their application.
Go to ehl.edu to learn more and download the brochure for 2020.