Turn your passion into a career at SBS Swiss Business School
Posted on 22nd Oct 2019 in University Study, Switzerland Tweet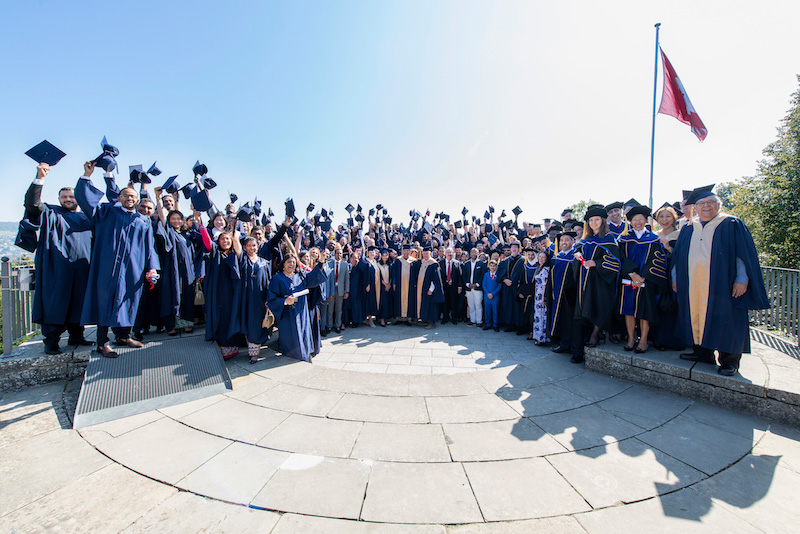 SBS Swiss Business School is a management institution dedicated to preparing students for the careers of the global economy. We offer programs which specialize in International Management, Finance, Marketing and other fields.
We teach state-of-the-art theory, immerse students in international experiences, and connect them to best practice in business. Participants in our programs learn much more than management theory and practice; they acquire new ways of thinking that can profoundly change their lives and the success of their organization.
The SBS Swiss Business School Bachelor of Business Administration (BBA) is a full-time, 180 ECTS program that is divided into three years of two semesters each. Classes are lectured by qualified faculty and take place at the SBS Swiss Business School campus in Kloten-Zurich. Students also participate in internships, company visits and excursions, forums and symposia, guest speaker presentations and more. This program is designed for International Baccalaureate students who are high-achieving in their nature.
The program culminates with the submission and defense of a thesis, on a business-related subject of the student's choosing. Students who successfully complete the program are awarded the degree of Bachelor of Business Administration from the SBS Swiss Business School.
We utilize an innovative approach to team-based learning, as we strongly believe that this approach reflects today's progressive workplace. The SBS Swiss Business School's Bachelor of Business Administration is the program that will open the door to the international career opportunities that you have dreamed of by preparing you for the world of global business.
Here are some SBS Experience Stories from our Bachelor Alumni...
"My knowledge about the business world has expanded, and it would not have been so without the amazing classmates I was presented with throughout all three years! Their different backgrounds, cultures and experiences also helped to make me better in many aspects. I am excited to see what the future holds, and I wish everyone coming to SBS Swiss Business School much success!"
Samuel, Class of 2019
"SBS Swiss Business School provides education of high standard. Therefore, studying at SBS Swiss Business School is a great opportunity to receive education for career success. The past three years at SBS Swiss Business School were an amazing start for my career and receiving a business degree in an international environment was the best thing for me. Education at SBS Swiss Business School introduced me to the world of business and how it operates as well as meeting people having different cultural backgrounds. I would recommend SBS Swiss Business School for everyone wishing to receive a Bachelor degree in business education."
Anna, Class of 2017
"Having previously studied International Business in Canada, I was looking for a school which could further my knowledge with hands-on learning within a very international surroundings. There was always additional support from professors, program managers and the administration team if needed. An international student body also made for a personal learning experience. Understanding and learning about different cultures is something I always find interesting. I chose SBS Swiss Business School for the large range of programs as well as practical professional experiences next to studying. I was able to obtain two internships in large global industries, along with a part-time job throughout my studies where I was able to put theory into practice. I would recommend SBS Swiss Business School to anyone looking to improve the business knowledge from professors who work or have previously worked in the field they are teaching."
Natalie, Class of 2018
Find out more information on www.sbs.edu
Or contact our enrollment manager: enrollment@sbs.edu
Take a look inside SBS Swiss Business School: