University focus: Jacobs University, Bremen
Posted on 16th Dec 2016 in University Study, Germany Tweet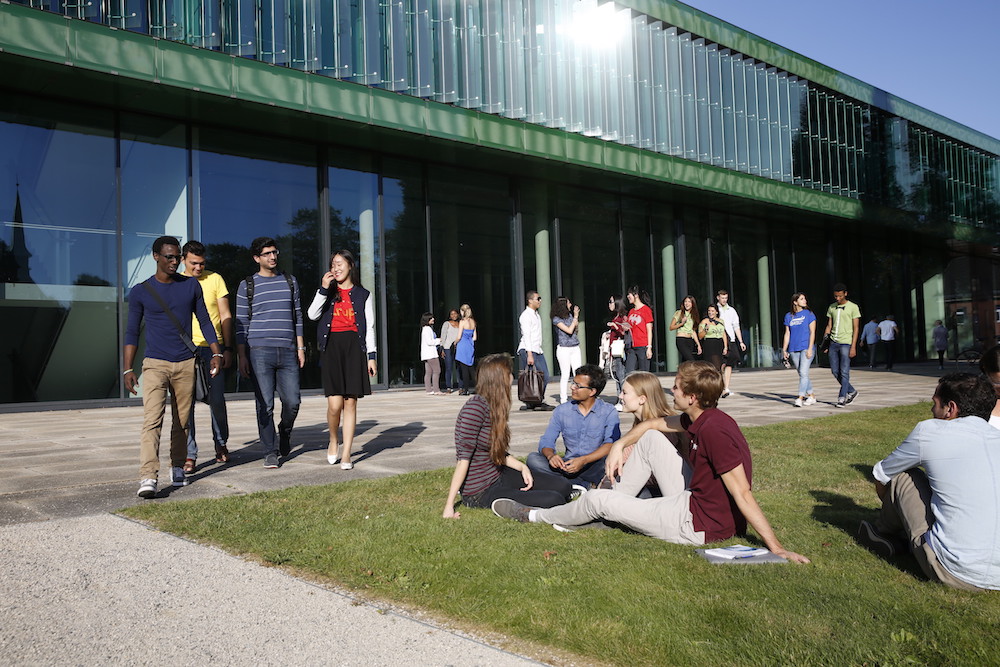 Jacobs University is a private, independent English-language university that offers the highest research and academic standard.
International Community
As an IB graduate, you are well equipped to thrive in our very diverse international study environment. Jacobs University is one of the most international universities in Germany, characterized by a truly intercultural community. Founded in 2001, Jacobs University attracts highly talented and open-minded students from all over the world; more than 1,200 students from over 100 nations currently live and study on our residential campus. All programs are taught in English.
Teaching and Research at Jacobs University
Jacobs University is a research-oriented, state-accredited university with a broad portfolio of undergraduate and graduate study programs ranging from the natural and social sciences to engineering and economics. Aiming to contribute to solutions for the major challenges of the 21st century, our profile in research and teaching focuses on the following general topics:
Mobility – of people, goods, and information
Health – Focus on bioactive substances
Diversity – in modern societies
Besides, Jacobs University offers pre-degree programs such as the Foundation Year and the Medical Preparatory Year, where students can acquire academic learning skills and get a taste from different fields before starting your bachelor's degree.
The Foundation Year Program offers orientation possibilities in engineering and computer sciences, natural sciences and life sciences, social sciences as well as economics and management. The possibility to participate in our undergraduate courses from different academic fields, career orientation workshops and academic advising ensures that you can make an informed decision about what major to choose at the end of the year.
Students interested in medical studies can apply for Medical Preparatory Year. As a MedPrep student, you create your own personal study plan based on your background and your personal career goals. You will get basics in medicine, brush up and expand your knowledge in biology, chemistry, physics and mathematics and acquire first knowledge in physiology and anatomy; you will gain hands-on lab experience and apply your acquired knowledge during a short internship in medical care to get ready for your university entrance examinations.
The preparatory Study Program Medical Natural Sciences (MedNat) combines natural sciences, life sciences and medicine. Designed to prepare students to enter a German medical school, students also learn German up to the advanced B2 level in the three years of study. At medical faculties in German state universities a certain fraction of students is chosen from outside the EU, which makes Medical Natural Sciences especially interesting for applicants from non-European Union countries.
In research and teaching, our faculty members follow a transdisciplinary approach, addressing issues from multiple perspectives. Classes are small, professors act as individual personal mentors and academic advisors to students. You will be actively involved in research from your very first year of study. Jacobs offers state of the art research facilities, bringing researchers together in a unique setting. In Germany's most comprehensive and detailed university ranking by the Center for Higher Education (CHE), we have consistently scored top marks since first participating in 2005.
More than studying
As Jacobs student you have the opportunity to spend one semester abroad to complete an extended internship or to study at one of our various partner universities. We are offering study exchange programs in conjunction with a total of 27 international partners including Rice University, Washington State University, Carnegie Mellon University, Thammasat University, and Lafayette College; it is also involved in the EU exchange program ERASMUS.
Key qualifications and personal development
At Jacobs University, you will not only receive an excellent academic education but also many opportunities outside of the classroom. The various student-driven social and cultural activities help foster student growth and development of interpersonal and intercultural competencies, which are increasingly important in an interconnected globalized world. By combining disciplinary depth and transdisciplinary breadth supplemented by skills education and extracurricular elements, we thus equip students with the key qualifications necessary for a successful career. It is an essential objective of Jacobs University to prepare you to become socially responsible citizens within the societies we all live in.
Jacob University's green and tree-shaded campus covers an area of 34 hectares. It provides much more than buildings for teaching and research: It is home to an intercultural community which is unprecedented in Europe; Bachelor and pre-Degree students live in one of the four colleges. A Student Activities Center, various sports facilities, a cinema, a music studio, a student-run café/bar, concert venues, and the Interfaith House ensure that our students will always have something interesting to do. At the Sports and Convention Center (SCC) indoor soccer, basketball, hockey, cricket, badminton, volleyball, or handball can be played. The building houses a gym for students, faculty, and staff as well. Furthermore, the annual festive Graduation ceremony takes place at the SCC.
City of Bremen
With our campus based in Bremen, you will enjoy a city with a maritime atmosphere and 1,200 years of history. About half a million people live in Bremen, it is easy to get around the city, which has a high quality of living. The town hall square is famous for Bremen's mascots, the Town Musicians from the Brothers Grimm fairy tale, and is a UNESCO World Heritage site. More than 30,000 students live and study in Bremen and nearby Bremerhaven which together form the Bundesland (state) Bremen. Centrally located in Europe, Bremen is an ideal starting point for trips to destinations such as Hamburg, Berlin, Paris, Rome, Brussels, or Amsterdam, to name just a few.
Students' voices
Huilin (20) International Logistics Management and Engineering (BSc), Mobility
We are a small university; everyone knows everyone; everyone is welcome regardless of their cultural background. You can find a variety of different cultures on campus, all of which treat each other with respect and curiosity. Jacobs really is a great place to pursue your studies. It provides you with multiple opportunities.
Ali (22) Integrated Social Sciences (BA), Diversity
My specific program cannot be found anywhere else; I have been particularly taken back by the interdisciplinary approach. For, only if you approach an issue from multiple perspectives you can really grasp it. The classes are very small, the contact to our professors is very close. If you have any questions, you can immediately raise them with your professors. This is great and rather extraordinary for a German university.
Maximilian (19) Physics (BSc), Health
I have always been fascinated by physics, there are so many interesting things to discover. The laboratory facilities are impressive; things we discuss in class can be tested and put into practice. And since my second semester, I have been actively involved in research; this has been another great experience.
If you have any questions, you can contact us, and we will help you with your inquiry:
Admission and Scholarship Information
Email: admission@jacobs-university.de
Phone: +49 421 200 4200