University focus: the University of Denver
Posted on 22nd Nov 2016 in University Study, United States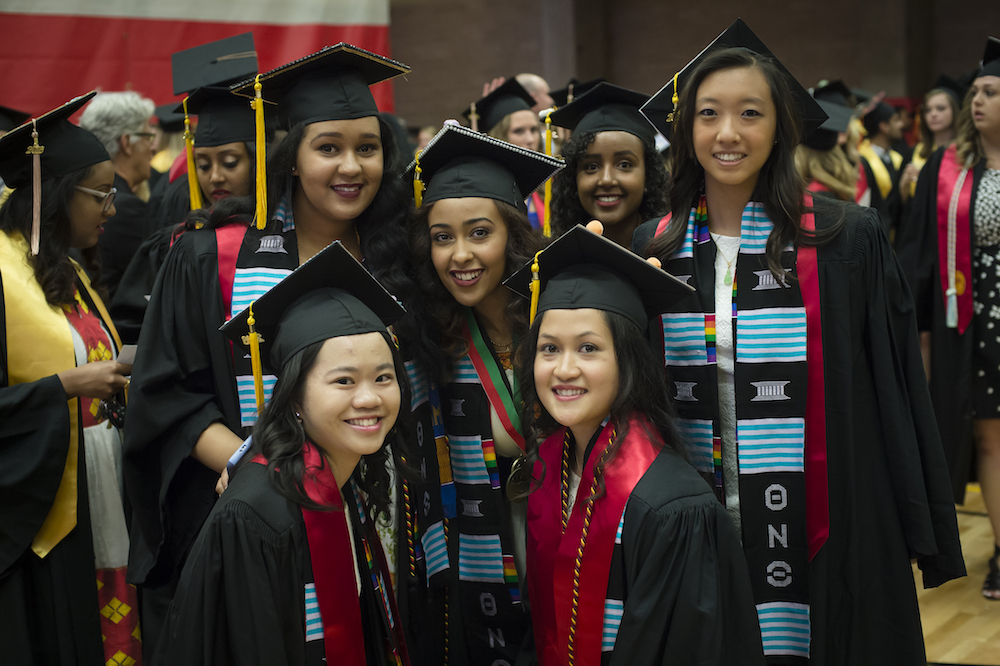 Founded in 1864, the University of Denver (DU) is a mid-sized private university in the Rocky Mountain region, blending the friendliness and personal attention of a small college with the resources and intellectual diversity of a large research institution. Undergraduates pursue studies in everything from the arts and social sciences to business and engineering. Since 1998, DU has invested nearly $500 million in new and renovated facilities, including Anderson Academic Commons, the University's library and main centerpiece for technology-infused teaching, learning, and engagement; Daniel Felix Ritchie School of Engineering and Computer Science, an innovative school that will be part of the University's new interdisciplinary science, technology, engineering, and mathematics (STEM) initiative; and the Anna and John J. Sie International Relations Complex, the home of the renowned Josef Korbel School of International Studies.
DU's welcoming community offers diverse opportunities including a student senate, more than 100 clubs and organizations, and a student programming board that books speakers, arranges film screenings, and schedules entertainment. Many DU students participate in club sports, and all students can take advantage of the impressive recreation center and indoor, Olympic-sized swimming pool.
First- and second-year students are required to live on campus. Modern residence halls typically include common areas and kitchens. DU also offers themed Living and Learning Communities, where individuals with common interests benefit from a common residence space and related academic programming.
DU welcomes students from all over the world and provides services to help international students adapt to campus life. The Office of International Student and Scholar Services hosts an orientation program and offers immigration advising, cross-cultural adjustment assistance, advocacy, and general support. In addition, the English Language Center offers comprehensive language instruction for students who need extra preparation for academic success. At the University's International House, students can mingle and feel at home. In addition, the annual Festival of Nations allows students to celebrate the many cultures represented on campus.
Choosing the University of Denver is about rewards and value; it is about investing in a tomorrow that holds great promise. The select group of determined, talented students who enroll here benefit from a wealth of resources. The faculty are renowned for their commitment to teaching, interest in students, and original research. Small classes encourage discussion and critical thinking. An already stunning campus has undergone dramatic improvements in the past decade to even better serve the needs of its students. Denver lies within easy reach, and some of the world's finest skiing and other recreational opportunities await in the mountains not much farther away. When students graduate, their degree tells the world that they are accomplished problem solvers, ethical thinkers, and people with comprehensive, real world experience who can make valuable contributions to the world.
About Denver
Denver, Colorado is located on Colorado's high plains just a few kilometers from the base of the Rocky Mountains. World-class ski resorts and recreation areas are a 90-minute drive from the University of Denver campus. With rainfall averaging only 40 centimeters annually, Denver enjoys a semi-arid climate characterized by 300 days of sunshine a year. In fall, winter, and spring, Denver gets short-lived snowstorms of just a few inches to a few feet. Temperatures range from an average of about 30 degrees Celsius (86 degrees Fahrenheit) in mid-summer to an average of about 7.2 degrees Celsius (45 degrees Fahrenheit) in winter. Because temperatures can fluctuate dramatically in a few hours, student should plan a wardrobe conducive to layering.
DU at a glance
Type of School: Independent, non-sectarian, coeducational, comprehensive
Size of Campus: Tree-shaded 125-acre campus in a quiet residential neighborhood just minutes from downtown Denver and the Rocky Mountains
Number of Students: Undergraduate: 5,758; Graduate: 6,039 (9% undergraduate international population)
Number of Faculty: 678 full-time instructional faculty members, 90% with the highest degrees in their field
Colleges, Programs, and Degrees: See the full list
Geographic Diversity: States represented: 50; Colorado: 39%; West and Southwest: 21%; Midwest 18%; Northeast: 11%; Southeast: 3%: International: 12%
Application Deadlines and Fees: Final Deadline- January 15; application fee of $65. See complete application deadlines and requirements here.