University of Nottingham launches £500,000 scholarship fund for outstanding IB international students
Posted on 2nd Jun 2017 in University Study, Diploma Programme, United Kingdom, International Baccalaureate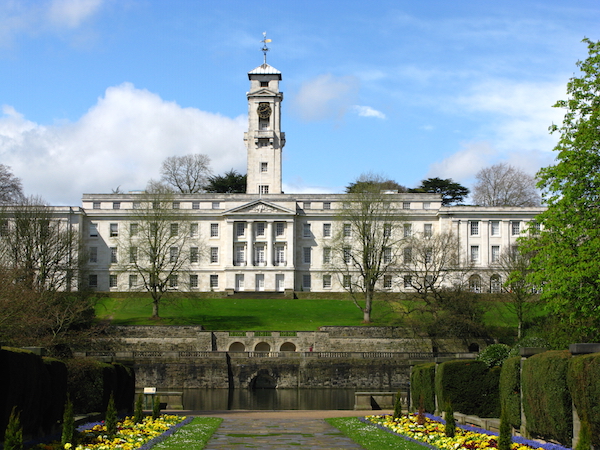 The University of Nottingham has launched a new undergraduate scholarship for outstanding overseas fee-paying students who have successfully completed the International Baccalaureate (IB) Diploma Programme (DP) before applying to study at the institution.
Students starting at the University in September 2017 and 2018 will be eligible for the International Baccalaureate Diploma Excellence Scholarship, which recognises the academic merit of students who achieve 40 points or more in the DP.
A tiered level of financial aid is available with awards ranging from £2,500 to £6,000 off-set against the first year of tuition fees. Awards are available for all bachelor level programmes*, except those offered by the School of Medicine.
Jeremy Burgess, Deputy Director of Student Recruitment (International), at the University of Nottingham said: "The University of Nottingham has an institution-wide commitment to embedding an international dimension across our activities. We are delighted to offer this scholarship, which shows real investment in international undergraduates and the University's global approach to supporting highly talented students."
Last year, almost 150,000 students graduated from the DP from across 136 countries; 15,300 of which applied to a UK university and 11,500 of that figure were international students.
Dr Peter Fidczuk, UK Recognition and Development Manager at International Baccalaureate, said: "The new scholarship from the University of Nottingham demonstrates the value that UK universities place on the Diploma Programme. The programme is consistently rated by universities as the best preparation for higher education. It develops students who have expert knowledge in a number of different subject areas, as well as the skills they need for academic success, such as time management, essay writing and critical thinking skills."
Research last year conducted by ACS International Schools revealed that UK university admissions officers favour the DP over other curricula available in the UK, and believe that it provides young people with the best preparation for university. The DP ranks top in 14 out of 16 different factors in the study, including: 'encouraging independent inquiry', 'developing self-management skills', and 'encouraging citizenship'.
Continuing financial aid
Continuing financial aid for scholarship winners may be available from select participating departments* as an off-set against the second year tuition fees, subject to satisfactory academic progress. The value of the award in the second year will match the value of the award gifted to the student in the first year.
*Participating departments for Second Year scholarships for recipients of the International Baccalaureate Diploma Excellence Scholarship include:
Arts: School of Cultures, Languages and Area Studies, School of English, and School of Humanities
Social Sciences: Nottingham University Business School; School of Law; School of Sociology & Social Policy; School of Politics and International Relations
Engineering: Department of Architecture and Built Environment; Department of Civil Engineering; Department of Electrical and Electronic Engineering; Department of Mechanical, Materials and Manufacturing Engineering; Department of Chemical and Environmental Engineering
Science: School of Biosciences, School of Chemistry, School of Computer Sciences, School of Mathematical Sciences, School of Pharmacy; School of Physics and Astronomy; and, School of Psychology.
Medicine & Health Sciences: School of Life Sciences, School of Veterinary Medicine and Science